Bentleigh Greens re-sign Maceo Jones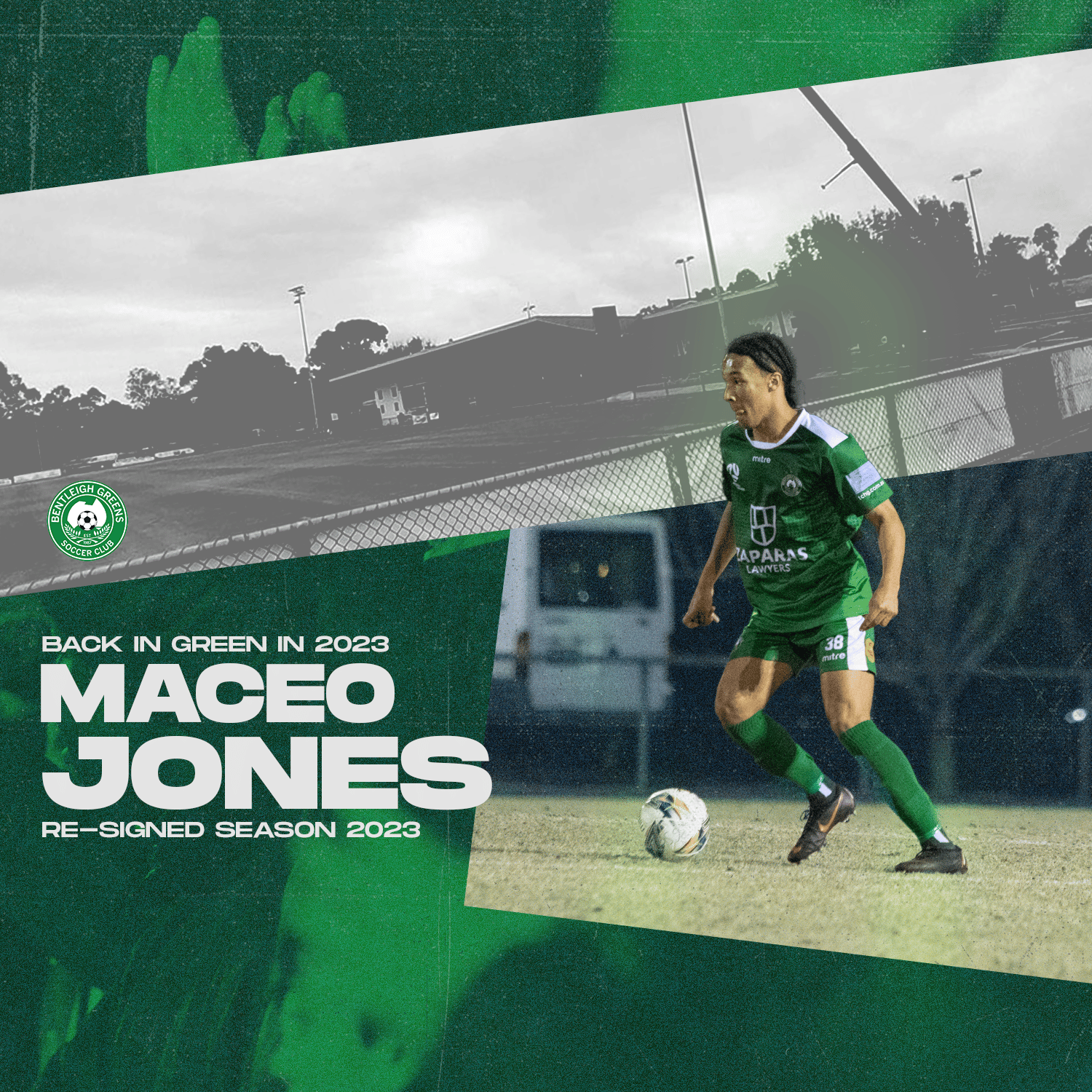 Maceo Jones will return to Kingston Heath in 2023 as the Bentleigh Greens lock in one of their most exciting young talents for the new season.
A former Melbourne Victory academy player, Jones impressed with a number of solid performances in 2022 and has vowed to take full advantage of being able to work with his new full-time Senior Coach, Alfredo Costantino, to ensure he can improve.
"I think what's exciting for next season is the opportunity that could be there for us younger boys," he said.
"We've bought in some good signings, locally and from interstate, so I think it's going to be a very exciting squad, and my chats with Alfredo have shown he has an excellent vision for the club and wants to play a really good brand of football," he said.
"I think being able to work with a full-time coach is going to be a big advantage for all of the players, but especially for the younger boys like me who have a bit more time on our hands and a high willingness to put in the extras and do more training.
"I think there's a lot of improvement to get out of it, and I respect the way that Alfredo wants to play and the brand he'll be teaching us.
"I've just promised to myself that what I did last year, I'll do it even better in 2023."
Jones was one of the highlights of 2022, particularly towards the back end of the season, putting in a number of impressive displays, perhaps most notably against Sydney FC in the Australia cup, where the youngster did not look out of place against Steve Corica's seasoned pros.
"That was an unreal night," he said.
"I was so grateful for that opportunity and just getting all the support from the boys and the staff, I think I walked into that game pretty composed, and I feel like I rose to the occasion, and that's what I want to do in 2023."