Match Report: Greens downed by Sharks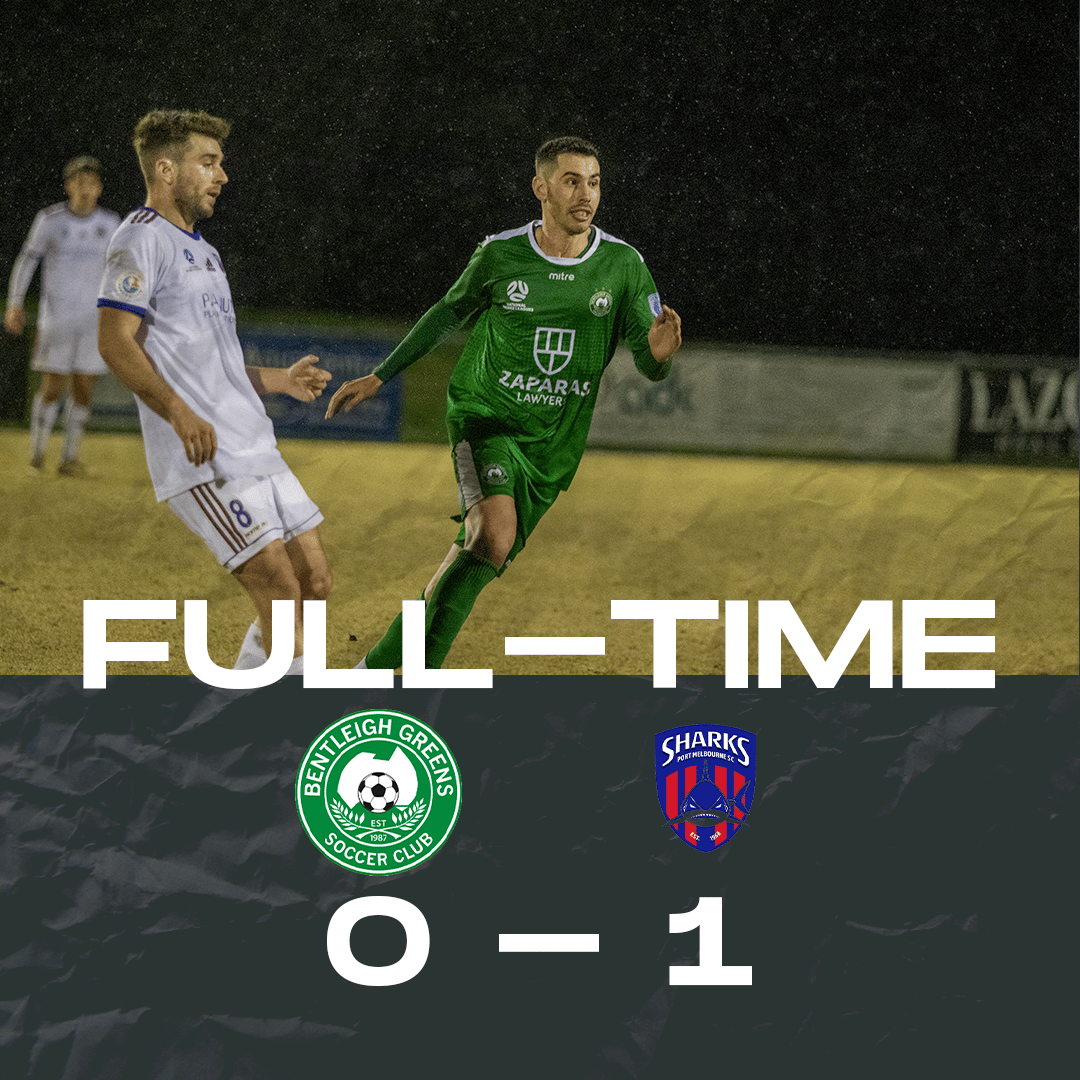 The Bentleigh Greens will need to get the job done next week to secure their spot in the NPL Victoria finals after a tough 1-0 loss against the in-form Port Melbourne Sharks at Kingston Heath.
The Sharks' win came courtesy of a Chris Duggan goal in the opening minutes of the second half after a tight affair in the first half.
With injuries and suspensions to contend with and an incredibly high game load over the last six weeks, Coach Nick Tolios had a big task ahead of him against a Port Melbourne in fine form.
The Sharks looked the better rested team, but the Greens did not stop running all game.
Port Melbourne had the better chances in the opening exchanges, before the Greens came into their own as the half wore on.
Ajak Riak was busy up front trying to occupy a very disciplined Port Melbourne defence with Tom Strickland and Mitch Hore looking to support.
In midfield, George Lambadaridis, Danny Kim and Ken Krolicki were solid, whilst at the back Chris Droutsas joined Jack Webster, Maceo Jones and Jacob Alexander.
Pierce Clark was at his best once again, and whilst he did not collect a clean sheet, he made a number of important saves on the night.
The scores were locked at 0-0 at half-time, but before the Greens could settle in the second half, the Sharks struck via Duggan in the 47th minute.
The slow start would prove costly and whilst the Greens fought admirably to try and get back into the game, the Sharks defence crowded out any hopeful forays forward by the home side.
The Greens now need a win against Dandenong City next Sunday to secure NPL Victoria football.