Ben Carrigan a Green in 2023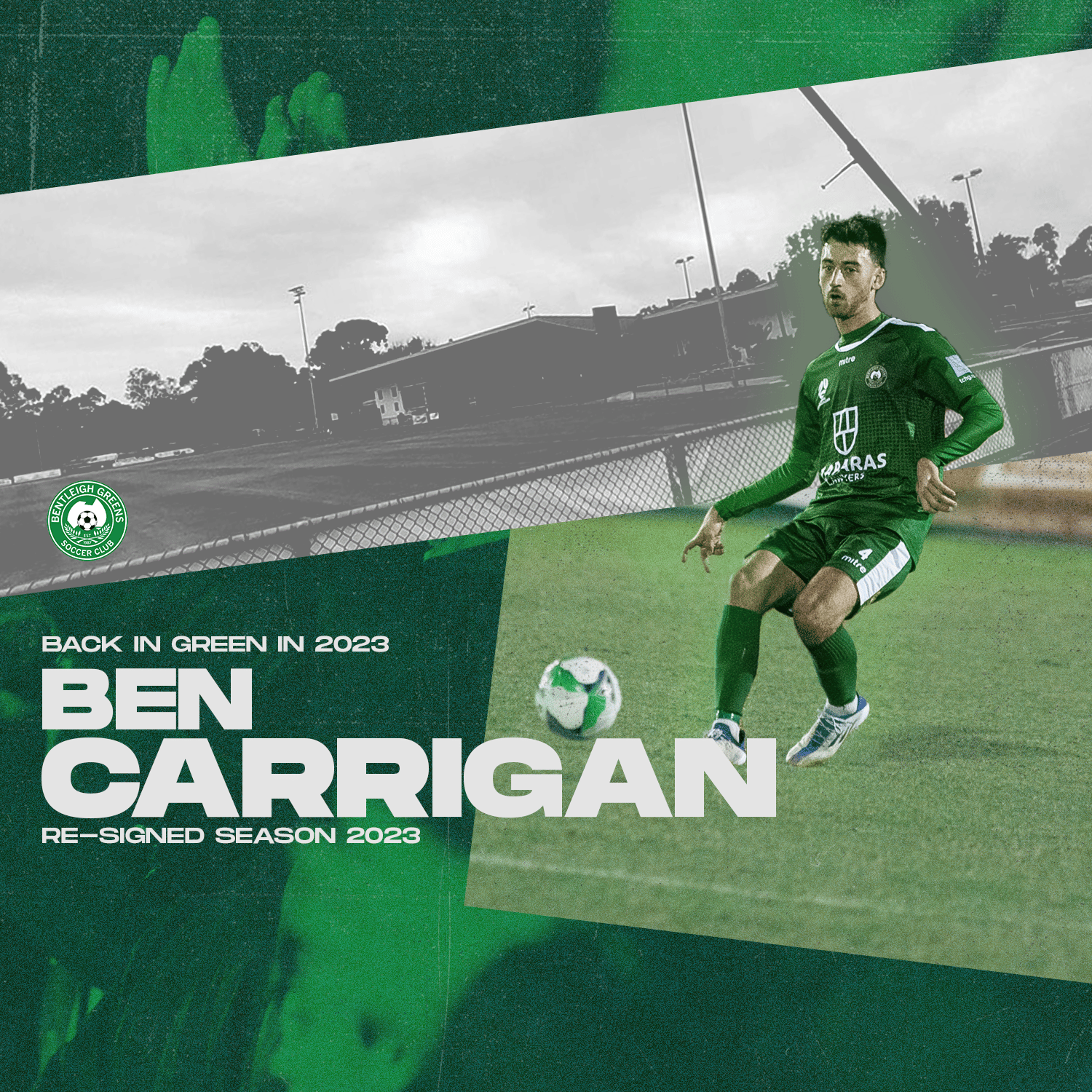 Defender Ben Carrigan will be back at Kingston Heath in 2023.
The ball-playing centre-back is excited for the new season with the Bentleigh Greens and hopes to contribute to further success at the club under the guidance of full-time coach Alfredo Costantino and a refreshed playing squad.
"There will be a few new faces, and I think that's always a bit exciting," he said.
"There's already been a few announced and more to come. It looks like we've got some good, exciting players that have come in, and I think there is a lot of potential success we can achieve.
"I'm happy to have guys like Bon Scott and Scott Hilliar joining. As a centre-back, they are two super important players, so I'm very happy to see two players of that calibre in those positions coming in."
Carrigan said that he was particularly excited to work with his new coach.
"I think it's awesome that we have a full-time coach. That's a rare thing in the NPL, and I'm looking forward to seeing that dynamic work."
On a personal level, Carrigan is hoping to put the injury troubles that plagued him towards the back end of 2022 behind him and continue to play a leading role in helping the Greens achieve success.
"We tasted a bit of success last year. I was unfortunately injured for that Dockerty Cup final, but I think the goal is to try and recreate that next year," he said.
"Playing for Bentleigh, you always want to be right at the top, so that's the biggest thing for me, and that's where my mind is. I want to be able to extract the best out of myself and those around me so that we can enjoy as much success as possible in 2023."