WA Product Thiak Kuel signs for Bentleigh Greens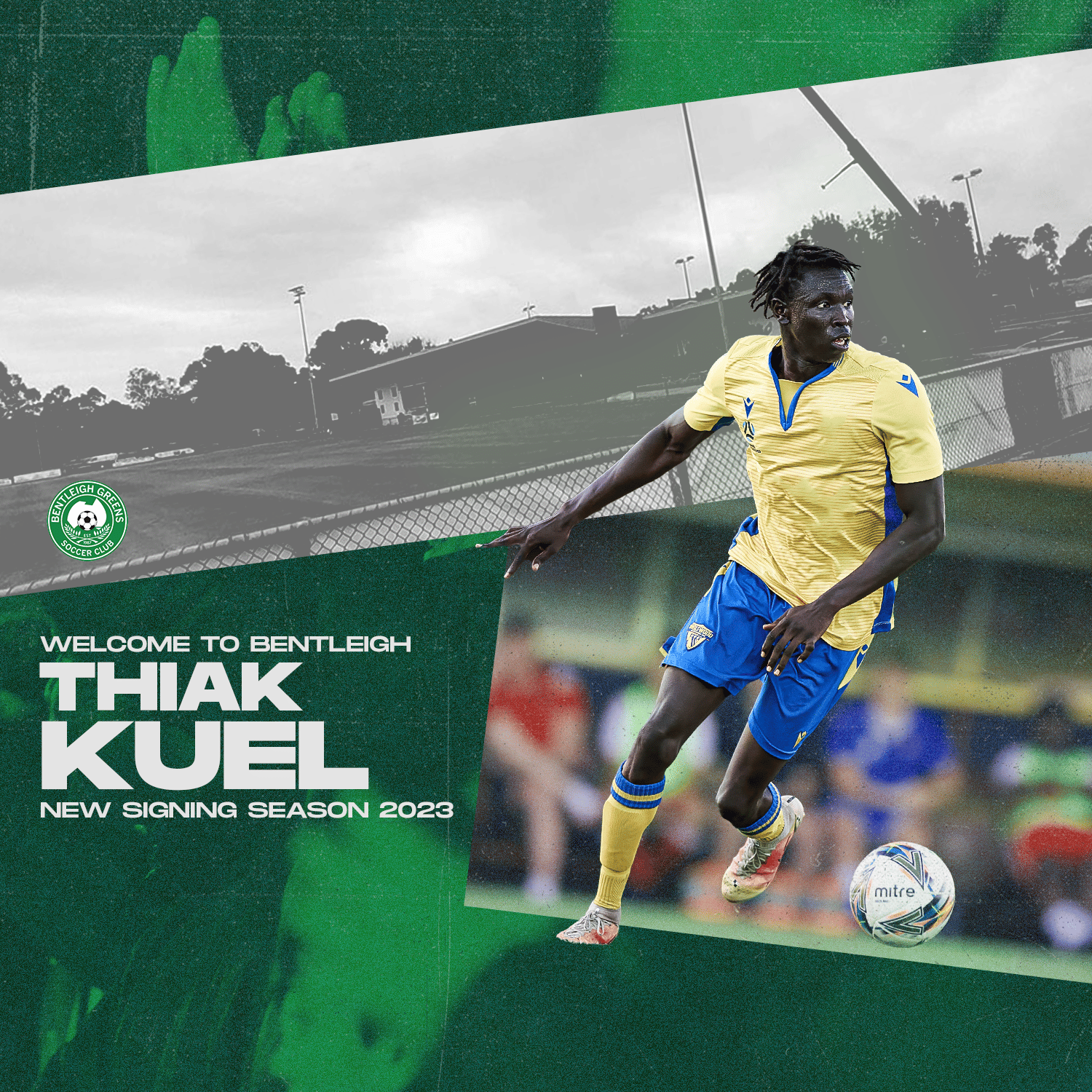 Thiak Kuel is the second player to swap Western Australia's Inglewood United for Victoria's Bentleigh Greens, signing on with the Dockerty Cup champions for Season 2023.
The versatile midfielder makes for another intriguing addition to Franco Constantino's squad which continues to build ahead of what promises to be a big campaign for the club.
Kuel – who joins alongside fellow new-signing Manase Abendelwa – said he wanted to test himself in the rigours of the Victorian top-flight to try and find another level within himself.
"I'm very competitive and I really wanted to find something a bit more challenging next season," he said.
"I've heard from a lot of people that the Victorian NPL is a much higher standard and a lot more professional than what we have here in WA, so I wanted to push myself and find somewhere to play where I have to rise to a higher standard."
Comfortable in central midfield as a six, eight or a box-to-box midfielder, Kuel said he is also able to play in the backline.
"I like to have the ball at my feet and to just find my teammates," he said.
Kuel said that signing alongside Abendelwa was not by design, but said the duo had both been seeking moves to Melbourne.
"We've both spoken about wanting to go to Melbourne, but we weren't really looking together," he said.
"It's a bit of a coincidence, but it's going to be great to have a familiar face with me.
"Bentleigh has a good reputation. We know from Ajak [Riak] and Yagoub [Mustafa] that they take care of their players and it's a great environment, so because of that I think it was a natural fit. I didn't speak to any other clubs really.
"It just seemed like the best environment for me to come across to, and I'm really looking forward to the challenge and to helping the club be successful."