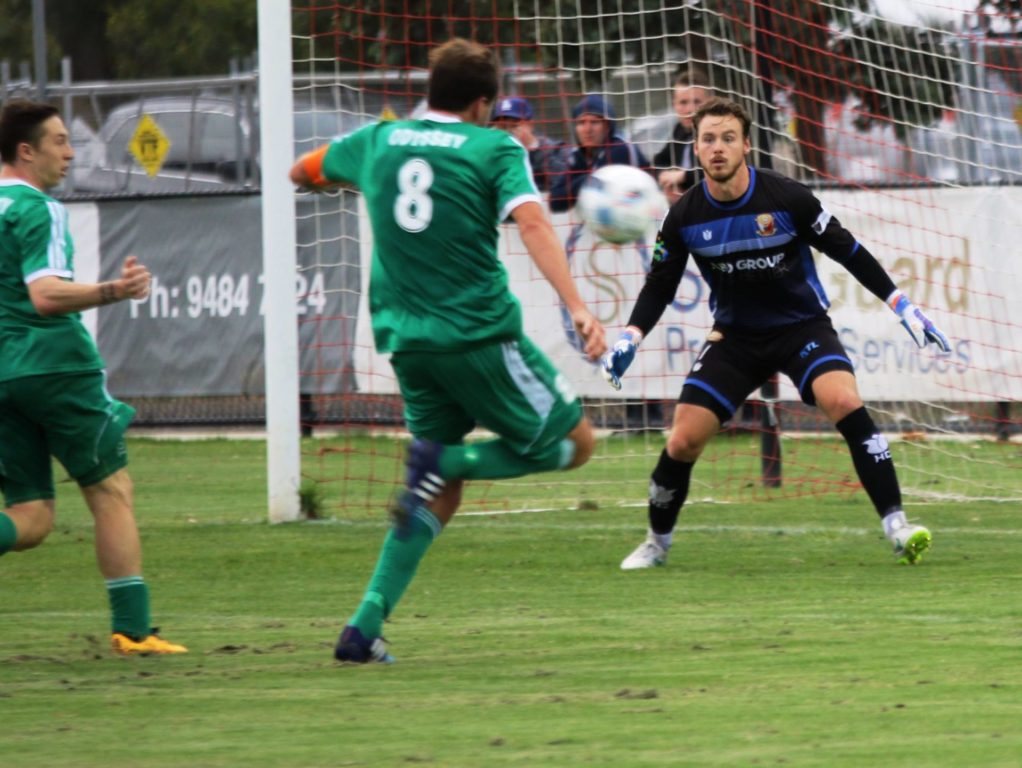 By Chris Harris 
A windy Saturday night at ABD Stadium saw Bentleigh Greens share the points with Hume City in a tight, tense game finishing 0-0.
Neither team were able to break the deadlock in a match consisting of few clear cut chances.
Goalkeeper Ryan Scott made 2-3 important saves throughout the match as Bentleigh's team defence stood strong.
Bentleigh did see the net ripple twice, once by Chris Lucas in the first half and another by Wayne Wallace shortly after the break, but the linesman's flag was raised on both occasions for out of play and offside respectively.
Coach John Anastasiadis praised the concentration levels and effort from his boys and was pleased they managed to pick up a point away from home.
"They were really, really 100% concentrated today and I was happy with their effort. We knew it was gonna be a tough gig today."
"It was an all round good, hard-fought effort today and we got a point. Very hard place to come and get a point so we'll take it and go."
Starting XI | Ryan SCOTT; Dion KIRK, Ross ARCHIBALD, Jack WEBSTER, Luke PILKINGTON;
Wayne WALLACE, Troy RUTHVEN, Tyson HOLMES; Liam MCCORMICK, Chris LUCAS, Ryan PACZKOWSKI
SUBS: Kane PIERCE (GK), Josh BRINDELL-SOUTH, Danny CHARALAMBOUS, Danny DIXON, Jakob Williams
Bentleigh play Avondale FC next Friday night at Knights Stadium in Sunshine with kickoff scheduled for 8:30pm.