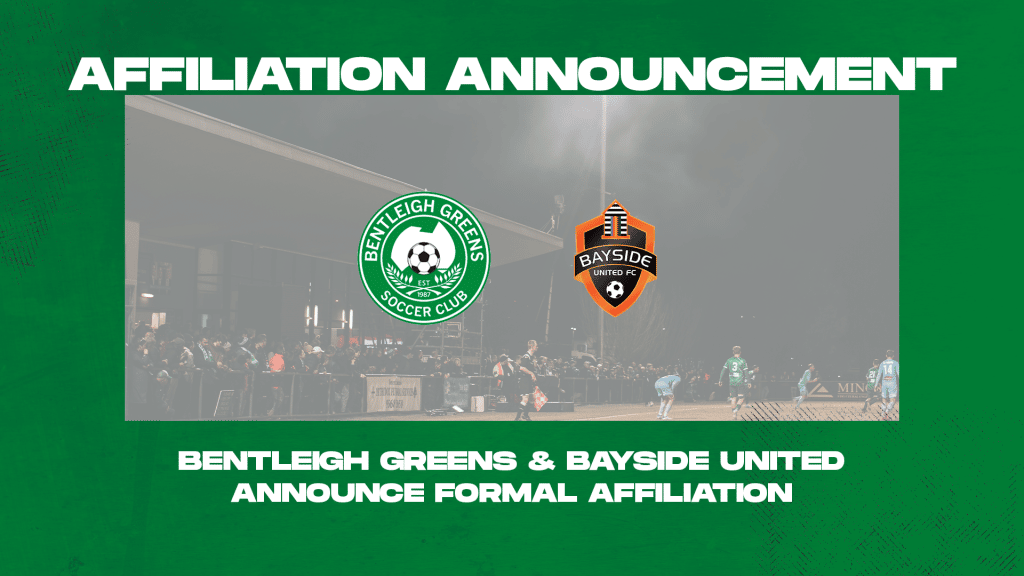 The Bentleigh Greens and Bayside United have further strengthened the alignment between both clubs, agreeing a formal affiliation with one another.
See below a formal statement from Bentleigh Greens President, Trif Rellos.
"We are thrilled to announce the formal affiliation of Bayside United Football Club and Bentleigh Greens Soccer Club.  
The clubs are already sharing resources, infrastructure, facilities and operational capability from Seniors right through to juniors.  We are extremely proud of our working relationship and achievements to date and this affiliation further reinforces both our shared values.
What this means for Bayside is the benefit of leveraging the experience and reputation of an established club.  For the Greens , provides a platform to expand the girls and womens game with the objective of improving participation in the south and southeast region and improving our facilities.
Next steps will be the signing of the agreement to affiliate before the end of the year and sharing resources at the Committee level.
We warmly welcome Deb Ghuliani and her team to the Greens.
Trif Rellos
President – Bentleigh Greens Soccer Club"
The Greens and Bayside look forward to sharing more about the ongoing collaboration between these two proud clubs.