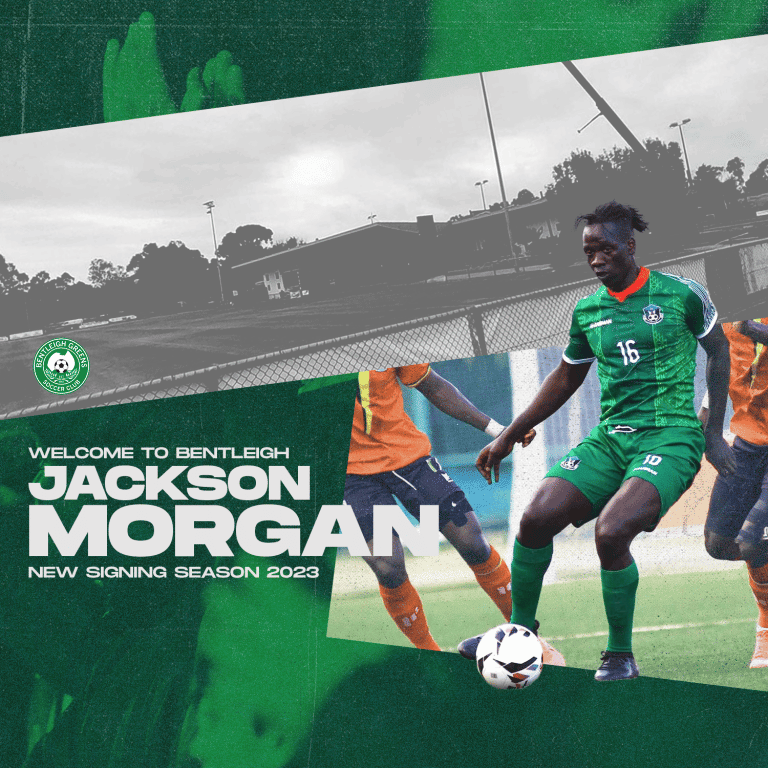 Bentleigh Greens have confirmed the signing of South Sudan international Jackson Morgan.
Having played out the second half of last season with Perth SC, Morgan will be the third player the Greens have recruited from the NPLWA competition heading into Season 2023.
Morgan, who recently returned to Australia following a stint in Germany, said there was only one answer when he learned of the interest in him from Bentleigh.
"I got a call from an ex-coach, and he sort of let me know that there was some interest from Melbourne," he explained.
"And when the name Bentleigh Greens popped up, it was a sort of a no-brainer. It was an opportunity that I couldn't let go to waste."
Morgan said a current international within the South Sudan set-up, he was excited to test himself in NPL Victoria again, having had a stint with Hume City earlier in his career, where he made 17 appearances in 2018.
"I know a couple of players who have made the switch (from Perth to Melbourne) so I know that I need to expect some high intensity and a lot of quality from the games," he said.
"But I know that with Bentleigh, I'll be joining a great family environment, too, so I'm looking forward to that."
A defensive midfielder who thrives on breaking up the attacking play of his opponents and helping his side maintain possession of the ball, Morgan said he was eyeing a big year for club and country in 2023.
After arriving at Perth SC towards the end of the 2022 season, Morgan played seven games in NPLWA, and finished with an average pass completion of 84%, as well as recovering possession for his team 47 times.
With 12 caps to his name, Morgan will hope to add to these in 2023 as South Sudan continues its AFCON Cup of Nations qualification journey.