Bentleigh Greens' Marchioli focuses on team's strengths ahead of tough Hume City clash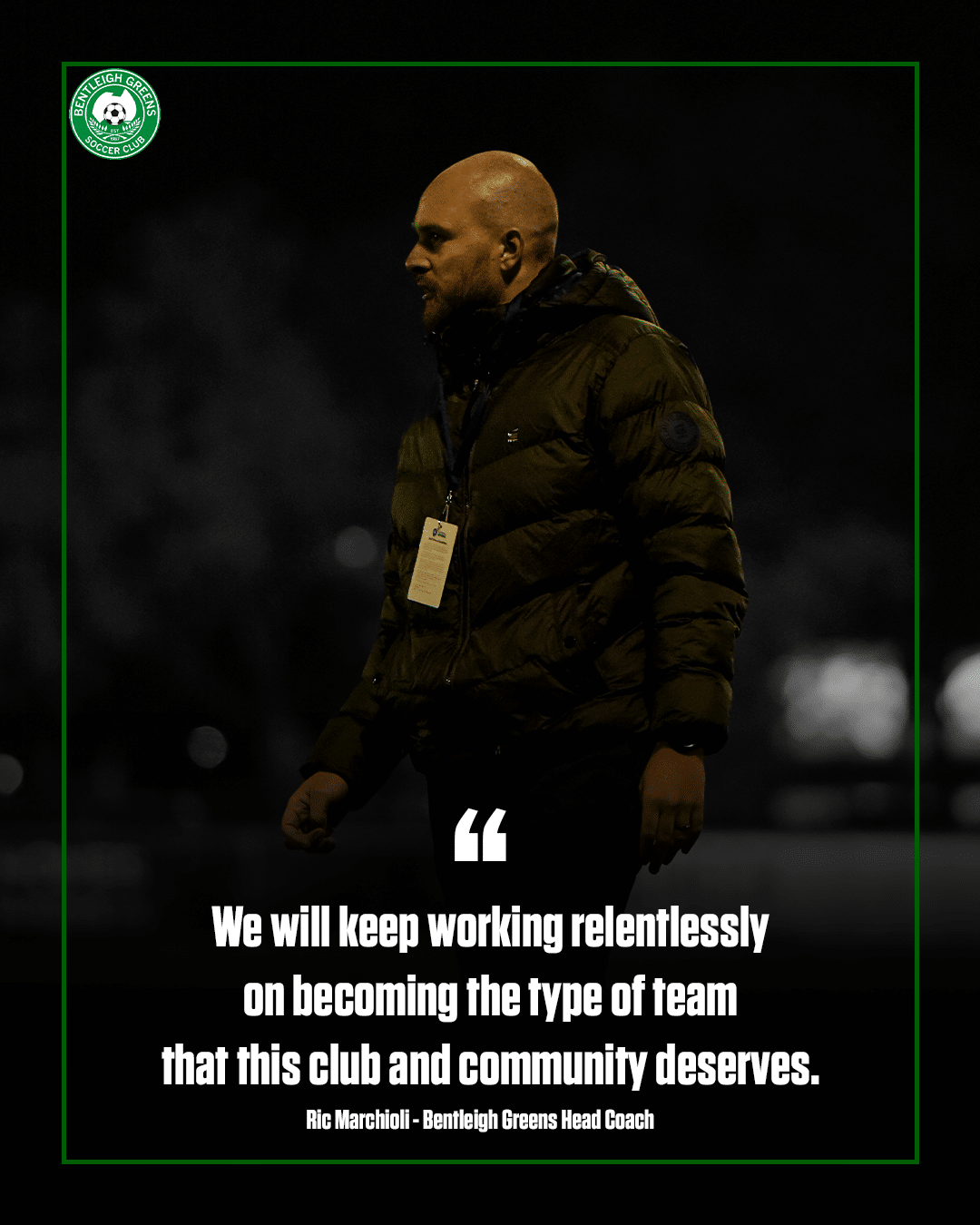 As the NPLVIC season nears its halfway point, Bentleigh Greens SC coach Ric Marchioli is looking to build on his team's recent performances and continue their upward trend, Marchioli believes his team has what it takes to compete with the best, starting with Saturday's clash against in-form Hume City.
"We've had some good performances, scored more than we've conceded and taken the game to 2 of the top 3 teams in the competition," said Marchioli, adding that he has no doubt that his team can continue to improve.
Despite facing an undefeated Hume City side, Marchioli believes his team's strengths can help them overcome the challenge. "They're a team like us that likes to move the ball so it'll be about who can be more dominant in their application of those principles and ultimately, through that, who can find the best opportunities to score goals," he said.
Marchioli is confident that his team can rise to the occasion and is focused on improving their style of play. "We recognise the challenge we have and we've embraced that challenge wholeheartedly," he said. "There's a lot of football still to go so we'll continue working on our way of playing and see where that takes us in a few months time."
The Greens' fans will be hoping for a positive result against Hume City, and Marchioli is looking to build on the recent progress his team has made. "We will keep working relentlessly on becoming the type of team that this club and community deserves," he said. With a clear focus on the team's strengths and their style of play, the Greens will be looking to continue their upward trend and claim a valuable three points on Saturday.