Bentleigh Greens sign Scott Hilliar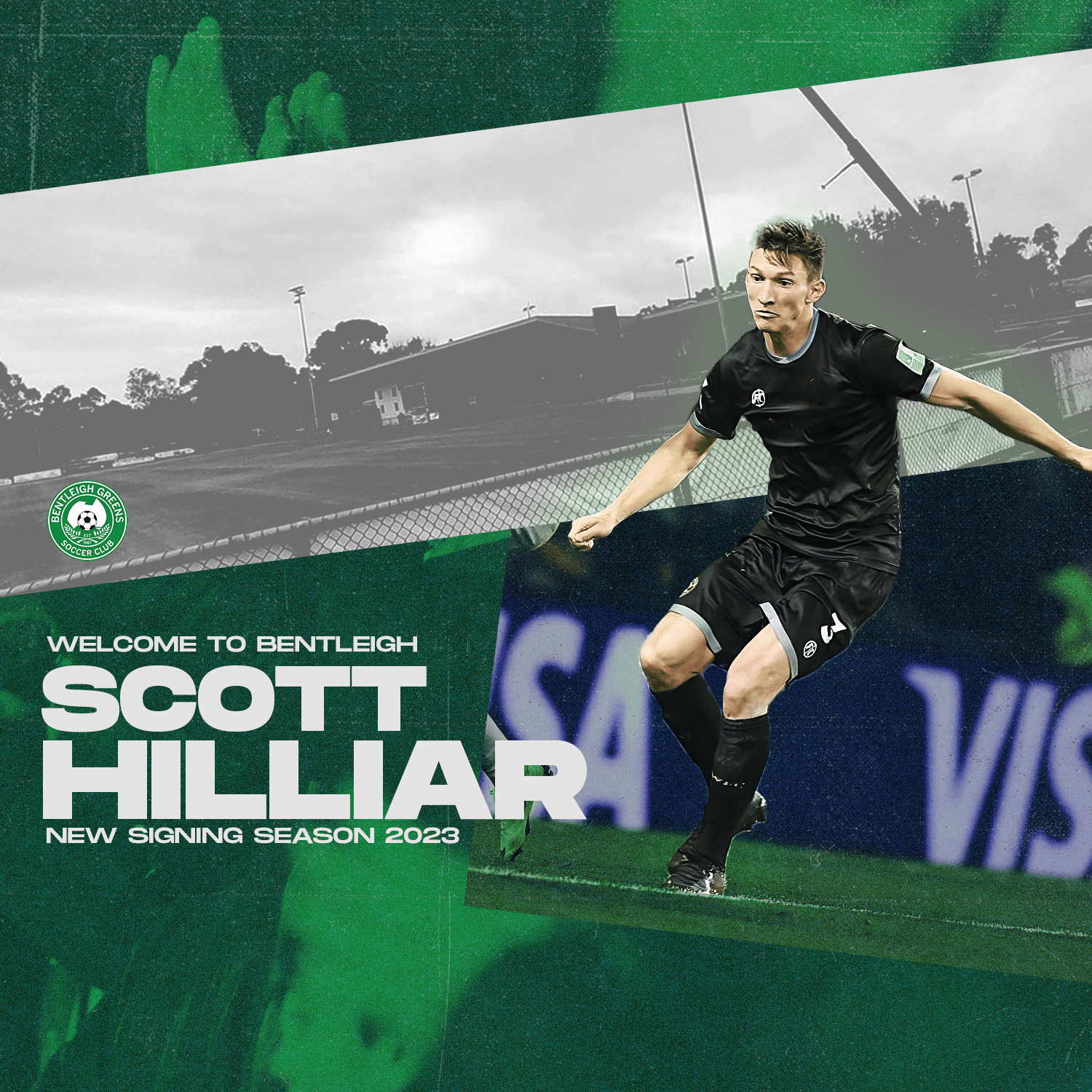 The Bentleigh Greens are delighted to welcome experienced ball-playing defender Scott Hilliar to the club.
The former Team Wellington and Avondale FC defender will be a Green for Season 2023, adding exceptional quality and experience to the Greens backline.
Hilliar has been a hit in the NPL Victoria since arriving at Avondale in 2021 and will be a welcome addition to new coach Alfredo Costantino's squad.
Hilliar said the Greens were top of his wishlist when looking for a new club, thanks to their possession-based style of football.
"From my side, I was always going to be quite particular with the clubs I was looking to move onto," he said.
"I'm more of a ball-playing centre-back, so when the opportunity with Bentleigh came up, I took it with open arms.
"I'm very much suited to the sort of football Bentleigh has become known for playing, so I'm very excited to be joining the Greens because they have always been a side that does work the ball."
Hilliar said that the club's decision to move forward with a full-time senior coach also added to his excitement in joining the club.
"I think the fact that that's the direction the club wanted to go down is exciting, and I think it's the right thing to do to improve the standard and to evolve the game here," he said.
"I see that as something that Bentleigh Greens have done to move in a positive direction.
"It's an exciting time for the club and the players who will be part of it, so I'm looking forward to doing what I can to take Bentleigh as far as we can."