Greens Grab New Gloveman As Bon Scott Signs On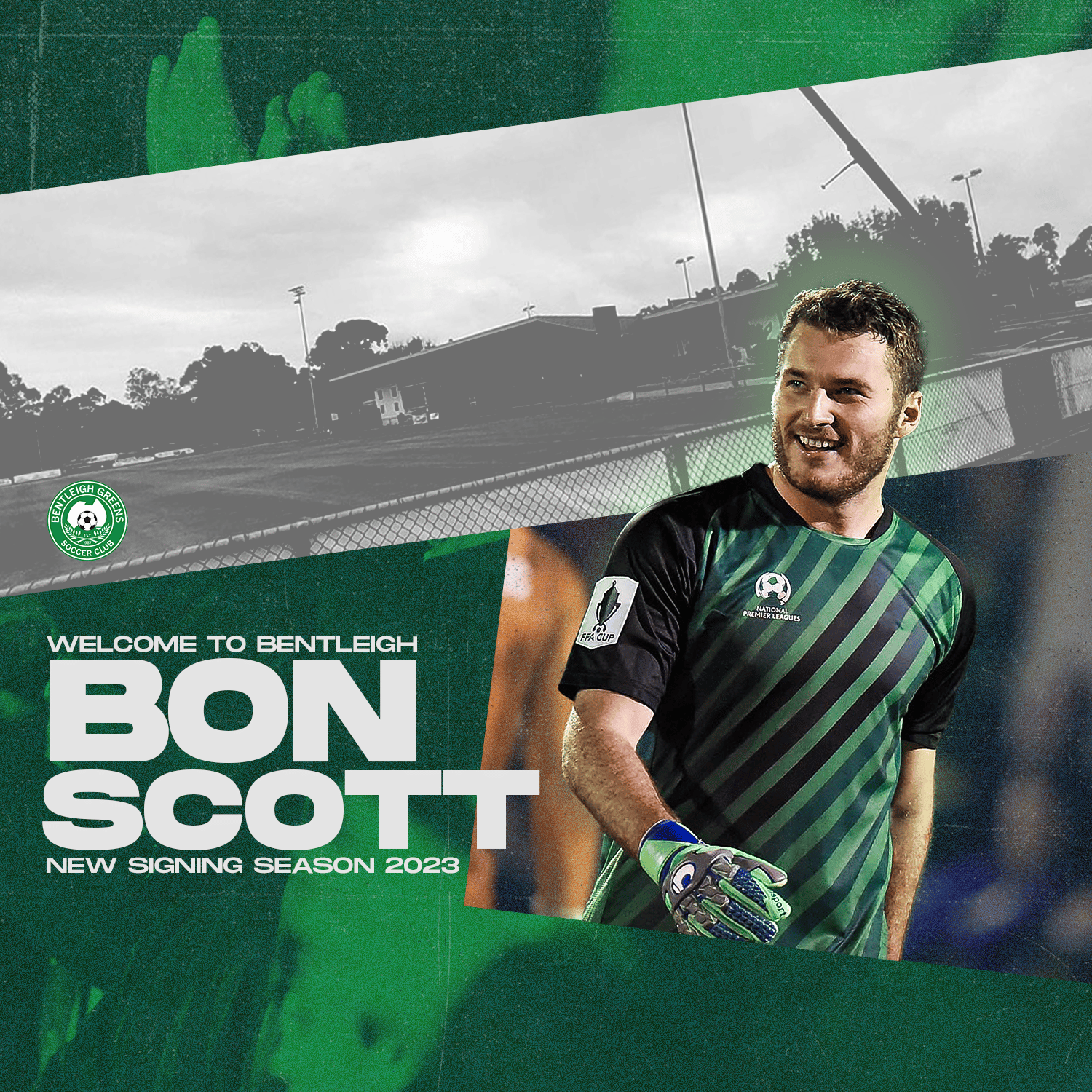 The Bentleigh Green have a new man in between the sticks, with Bon Scott joining the club ahead of Season 2023.
The former Brisbane Roar, Brisbane Strikers, and Avondale FC shot-stopper has consistently been one of the top performers in NPL Victoria and the Australia Cup since taking the well-travelled path from Queensland to Victoria and makes for a significant addition to the Greens squad.
Like the Greens, Scott is no stranger to the national rounds of the Australia Cup, and new senior coach Alfredo Costantino will be delighted to have such an experienced and talented keeper in his squad for his debut season.
"I'm really excited to be a part of Bentleigh," he said.
"As my time at Avondale came to an end, the opportunity with Bentleigh came up, and for me, it was a no-brainer.
"They've been one of the powerhouses of Victorian football, and they are a really good club. I've had a lot of mates that have played at Kingston Heath and they all speak very highly of the club and the people involved.
"Like the Greens, I'm fortunate to have had a decent record in the Australia Cup, and I've played in the semis with the Strikers, so that's where I want to be competing there once again and I know that I have a great chance of doing that with the Greens."
Scott said he was looking forward to working with new coach Costantino.
"I've spoken to a few boys who have played under him, and they've spoken very highly of him, so that's a great sign for me, and I'm looking forward to getting to work with the club."
Scott is the second player to arrive from Avondale, following hot on the heels of defender Scott Hilliar.
"Scotty coming across is another great sign because he's an unreal footballer and bloke, as well as a really good defender."