Bentleigh Greens Welcome Riccardo Marchioli as new Head Coach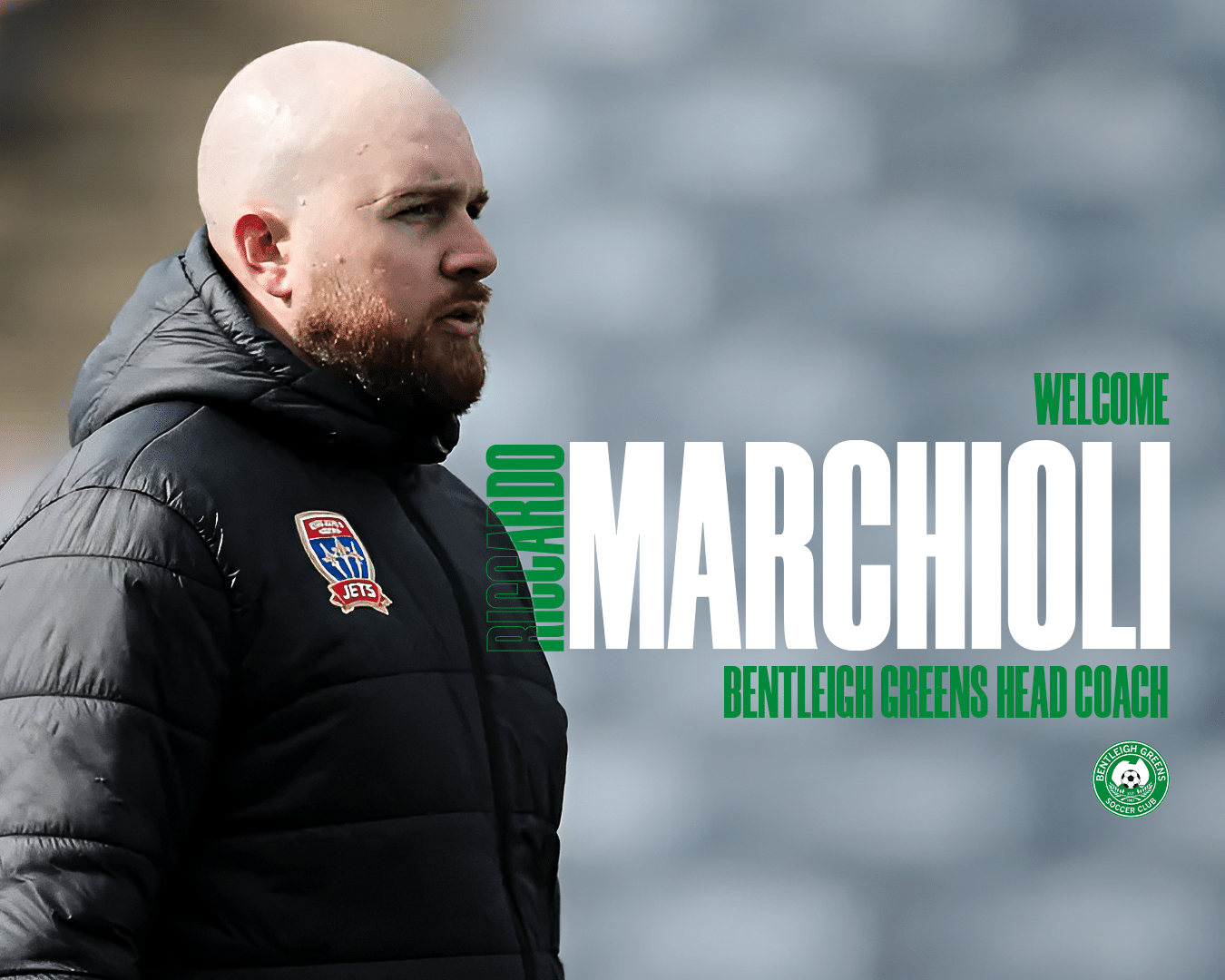 The Bentleigh Greens are excited to announce Riccardo Marchioli as our new Senior Men's Head Coach.

Marchioli arrives at the Club fresh out of the A-Leagues Men's competition, where he was Assistant Coach to Newcastle Jets Head Coach Arthur Papas, a role he took on after an extremely successful period as the Jets A-League Youth Head Coach.
Marchioli has also previously held roles at Melbourne Victory within their A-Leagues Men's Football department.
Before his stint in the A-Leagues with the Victory and Jets, Marchioli was Head Coach at NPL2 outfit Brunswick City, a side he coached to one of their best-ever finish in the division and assembling a squad that would compete for promotion.
With a proven track record of success as a Head Coach and demonstrated ability to identify and assist proven talents in fulfilling their potential, Marchioli was an outstanding candidate for the Head Coach role.
Marchioli said he was excited to hit the ground running at Kingston Heath.
"I'm equally humbled and excited to be joining a genuine Victorian football powerhouse. It's a great challenge. I bring a clear idea of how I want to play and where success comes from, and I look forward to my first session, where we can start taking positive steps forward," he said. 
"If we focus on getting better every day and playing our football, then we will have success, and we will create some special memories together."
In a statement from the Newcastle Jets, Jets Executive Chairman Shane Mattiske was full of praise for the job done by Marchioli at the A-Leagues club.
"Riccardo has made a very significant contribution to this Club in his time here – within the First Team, the Academy and in coaching the Youth Team to a Championship win.
"He's also been a great contributor to the culture of the Club, and I know that anyone who has worked alongside Riccardo will be the better for it.  
"I know our player group thinks very highly of Riccardo and will miss his guidance and support moving forward.
"We wish Riccardo well in this new challenge back in his hometown of Melbourne."
Whilst the Greens welcome Marchioli with much excitement, the Club would also like to take this opportunity to thank former Head Coach Petr Tichy for his service to the club since taking on the role in pre-season.
Tichy offered his resignation after the Club's game on Friday night against Heidelberg United, acknowledging that the Club needed a change in direction to get back on track.
Tichy has conducted himself with true professionalism and leaves the Club on good terms.
We wish him nothing but the best in his future endeavours.
The Greens look forward to welcoming new Head Coach Marchioli to Kingston Heath this week as he looks to prepare for this first game in charge at home this Friday night against St Albans Saints.