Christian Cavallo re-signs for Bentleigh Greens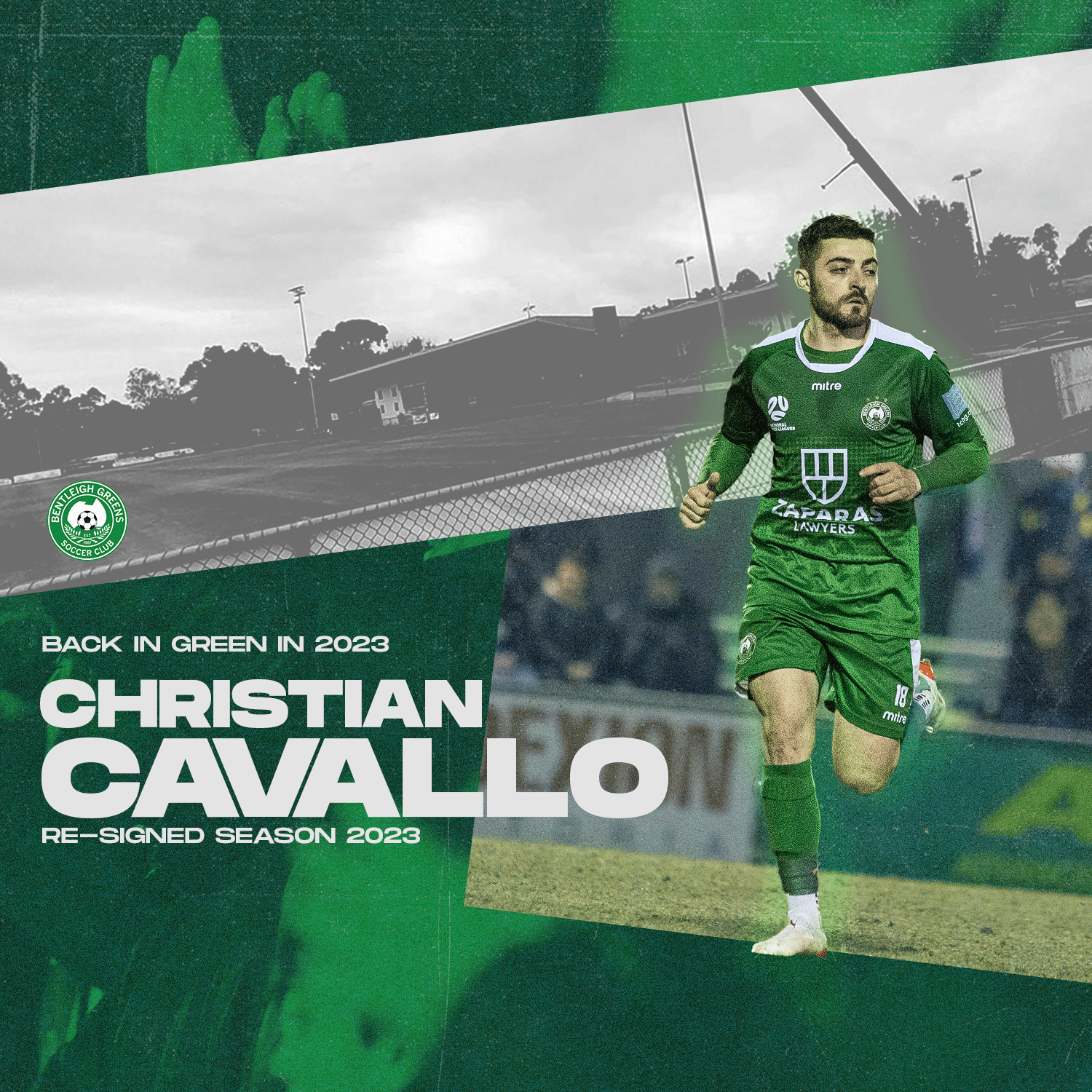 Christian Cavallo has recommitted to the Bentleigh Greens as he looks to continue his comeback from long-term injuries.
The versatile wide-man, comfortable playing at full-back or in more advanced positions, made an emotional comeback from a serious knee injury towards the back end of 2022, scoring the winner against Oakleigh Cannons at Kingston Heath.
Cavallo said he is committed to helping the Greens climb the table in 2023.
"Last year, I only played the four or five games, so I think I have a lot to prove to the fans and the coaches next season," he said.
"I've been training 4-5 times a week just by myself to make sure the body is right for next year, and hopefully that puts me in a good space to contribute to a big season for the club.
"I don't put myself first, this is a team game, so it's a collective thing. I'll give it my all and do everything I can to make sure we're up there come to the end of the season."
Cavallo said it would be exciting to work with some new faces, including new Senior Coach Alfredo Costantino.
"We've got a new head coach, and there will be some fresh faces in the squad. I don't think we had the worst of seasons last year, but I know we can do better," he said.
"I think the group that is being assembled can create something special."