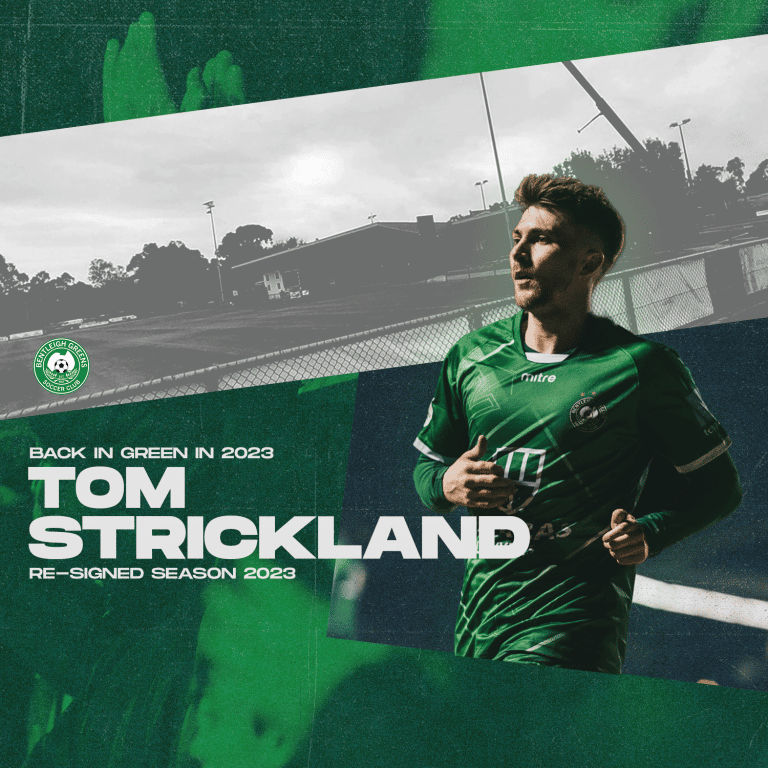 Tom Strickland has his eyes set on more silverware with the Bentleigh Greens, having re-signed for Season 2023.
'Stricky' enjoyed a fantastic debut campaign at Kingston Heath in 2022, and was a key contributor to the club's run to finals as well as its Dockerty Cup success, scoring in the final at Lakeside Stadium.
The former Peninsula Power player thoroughly enjoyed his first full season at the Greens, with his biggest regret that it didn't run longer.
"I think when I came off that pitch at Gully, I was gutted that we'd loss but I was more gutted that the season was over. I just wanted to keep going because I thought I was really hitting some form," he said.
"Moving into next season, I think a lot of the boys who have already re-signed have said it, but I think the new faces around the squad and with the new coach, it just makes it exciting, and I'm looking forward to connecting with the new boys.
"I've spoken to Alfredo, and he's given a good outline for what he wants us to achieve this year, and I'm hopeful we can be successful because I can't remember a time when Bentleigh have not had that success.
"We want a better league finish than last season, and we'd love to get our hands on some silverware again."
Strickland said whilst he wasn't big on personal targets, he was committed to ensuring he played his part in shared success.
"Football is a team sport at the end of the day, so I just want to help my team win anything and everything we're competing for," he said.
"Whether that's in the league or the cups, I just want to make sure I'm fighting to help Bentleigh win."