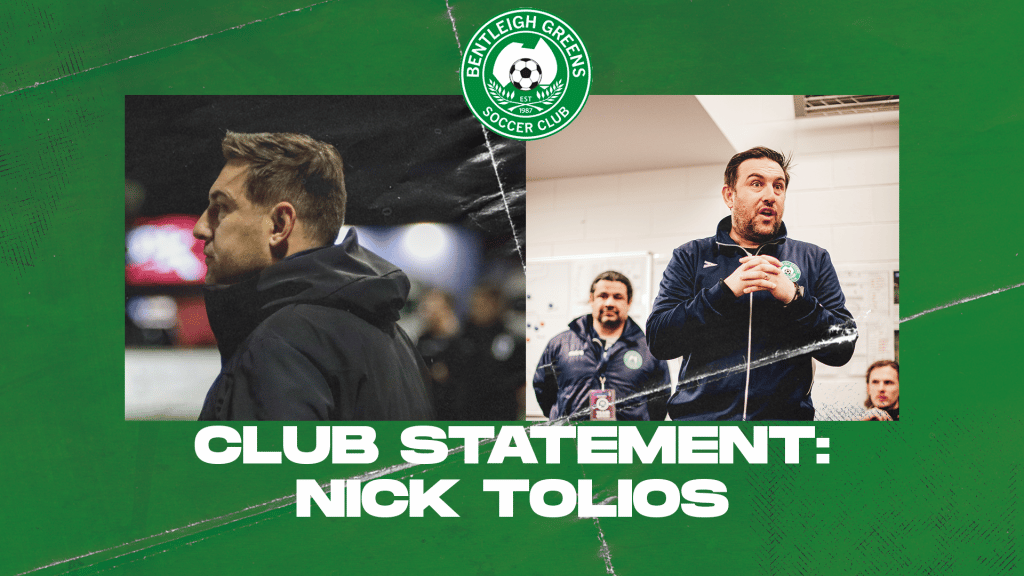 Following the completion of the 2022 season, the Bentleigh Greens have decided to go to market seeking interest for the Club's Full-Time Senior Coach role.
In doing so, the Club has decided to part ways with Senior Coach Nick Tolios.
On behalf of all involved at the Greens, Club President, Trif Rellos, would like to acknowledge Tolio's contribution and success during his time at the Club and wish him all the best in his future endeavours.
Tolios arrived at the club midway through Finals in 2019 and continued the Club's proud winning tradition during his tenure as Senior Coach.
As Senior Coach, he helped to deliver NPL Victoria Championship (2019), Charity Shield (2020) and Dockerty Cup (2022) success, as well as two more top-six finishes (2021, 2022) and another run into the National Rounds of the Australia Cup this season.
The Club will now begin the process of selecting a Full-Time Senior Coach, with an announcement to be made in due course.