Greens progress to Semi Final with big win over Gully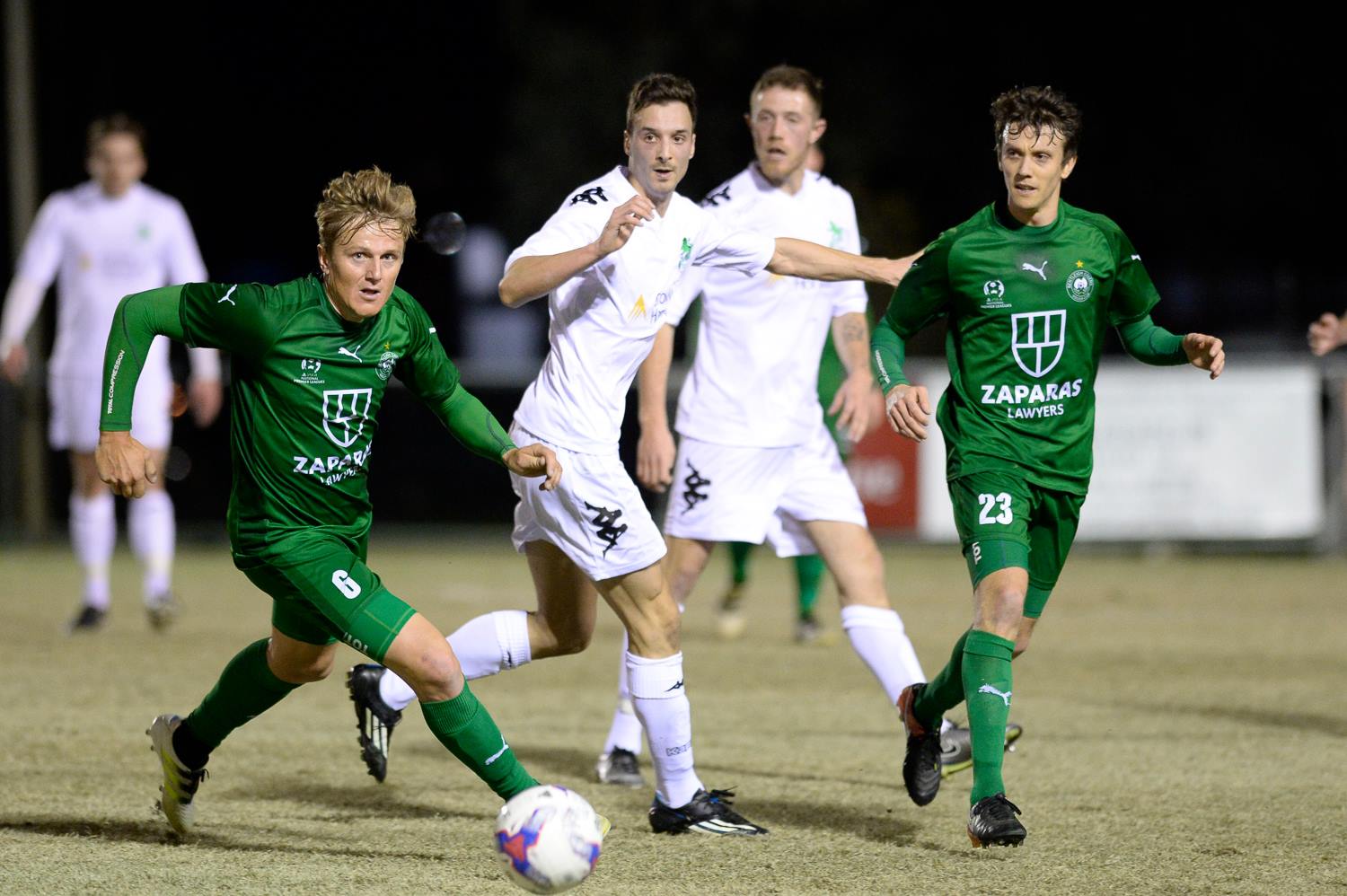 Tas Mavridis |  @tasmavridis97
The Bentleigh Greens have sealed their progression to the Semi Finals of the NPL Victoria 2017 season after a comprehensive 4-0 win over Green Gully on Friday Night.
A second half blitz was the difference with goals from Ross Honos, Matt Thurtell, Trent Clulow and Kieran Dover proving too much for Gully.
The first half was a tight tussle with each side having good opportunities.
Tyson Holmes had Bentleigh's best opportunity in the first half with his long-range shot forcing a good save from Lucas Spinella, while Gully also had their fair share of chances.
However, when Honos opened the scoring with a deflected shot just after the break the Greens seemed to take control of the game.
Eight minutes later, Thurtell doubled the lead setting the Greens up for a much needed win.
Two goals in the final 10 minutes from Clulow and Dover further emphasised the second half dominance of the Greens.
Speaking after the game, goal scorer Trent Clulow spoke about the importance of the team getting back on the scoresheet.
"It was good after a couple of weeks where we have been goal shy… to have some confidence in front of goal."
The Greens will now turn their attention to Western Sydney in the FFA Cup on Tuesday evening.
"It's hard not to be a little excited… it will be a bit of a spectacle hopefully we will put on a show"
Catch up on the highlights and Trent Clulow's interview below
Watch JA's Interview below
STARTING XI | Scott (GK), Litfin, Webster (C), Archibald, Pilkington, Ruthven, Holmes, Clulow, Brennan, Thurtell, Honos
SUBSTITUTES| Gifkins (GK), Dover, Jankovic, Hatzimouratis, Glavan, Gifkins