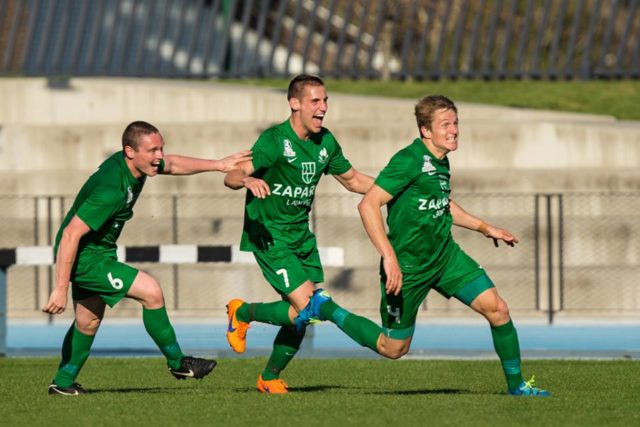 Bentleigh Greens SC is delighted to announce that it has re-signed midfielder Troy Ruthven for the 2016 Playstation 4 NPL Victoria season.
The 24-year-old made 29 appearances across all competitions in 2015, scoring two goals, which included a stunner against South Melbourne FC in the NPL Victoria Grand Final.
See the highlights and Ruthven's goal here.
Often deployed as a deep lying midfielder, Ruthven's versatility has also seen him deputise as a centre-half.
A standout for Bentleigh throughout 2015, Ruthven said he was rapt with the new deal.
"I'm very happy to resign with Bentleigh for 2016. I've been extremely impressed with everything going on around the Club this year and I know we will only be building on this in the future," Ruthven said.
"I think we had a good season but I'm a little disappointed we didn't get more from it as we deserved more rewards for our efforts and performances as a team."
With a season of Victorian football under his belt, the New South Welshman said he was anticipating bigger and better things for Bentleigh in 2016.
"On a personal note, I knew at first it would take some time to settle and adjust to Bentleigh's unique style of play and once it all clicked I was able to perform the way I was hoping to," he said.
"I think personally I will only go upwards with the season just gone, being a good learning experience and I feel as a team we are going to strengthen and hopefully win the league, championship and go as far in the cup as possible.
"The Club has huge ambitions and these targets are what we must be aiming to achieve year in year out now," he added.