The under 14s NPL had a tough loss against division favourites Berwick 3-1.
In a tight contest, the greens were down 2-1 at half time. With seven minutes to play, coach Pas threw an extra man in an attempt to secure a draw, yet conceded with a three man defence.
While the risk didn't pay off in the end, the boys were competitive against a tough opponent.
The under 15s NPL boys had a hard fought win over Bulleen Lions 3-2.
In their first away game of the year, Bulleen proved to be a tough opponent. At 2-2 with two minutes to go, the boys converted from a brilliant corner to seal the game.
It was a fight to the end, as Bulleen had two chances stopped in the remaining additional time.
The under 16s NPL boys handled Avondale their first loss of the season with a 5-0 thumping.
The boys may have had a rocky start, earning and missing a penalty five minutes in, yet made the most of their chances.
Up 2-0 at halftime, the boys regrouped and maintained their foot on the pedal, as their ruthless defending led to dangerous counter attacks.
The under 17s NPL boys had to grind out a result in their 3-1 win over Avondale.
On what could only be described as undersized field, Avondale were bombing down their left flank, yet to little success.
The boys took advantage of Avondale's high line, and converting the chances created from a quick through ball.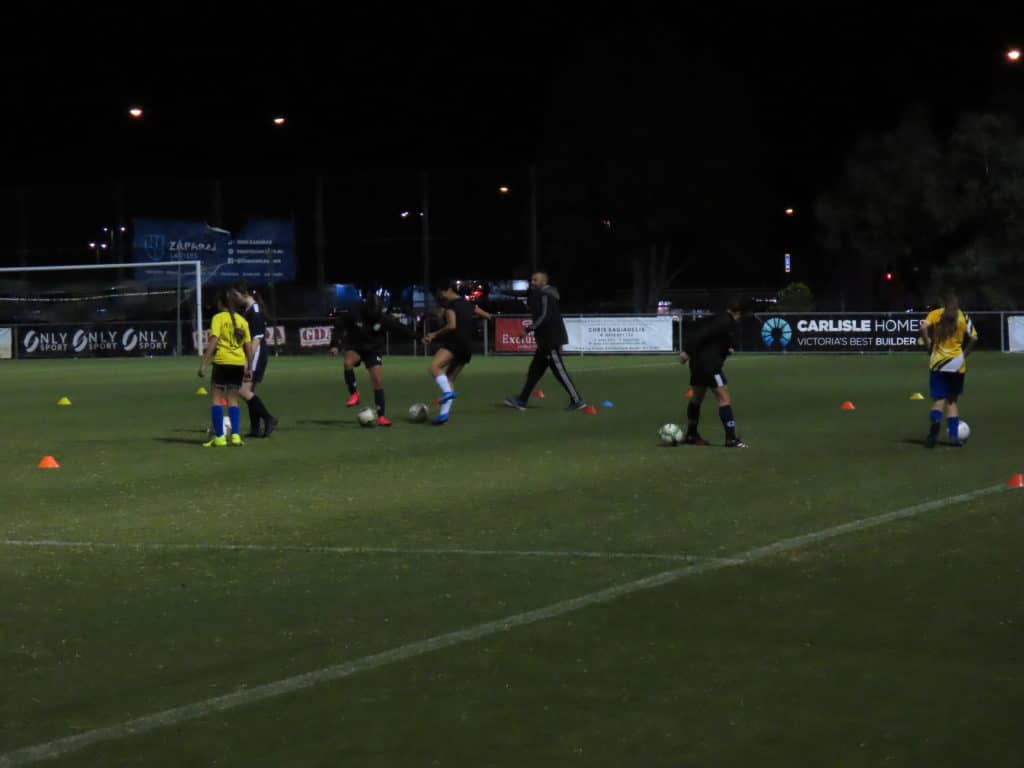 The under 14s girls earned their first win of the season, beating Sandringham 2-0.
Coach Billy was wrapped with the girl's performance, as they were able to not only score, but control the tempo.
As the team dominated the midfield, they were able to continuously find space on the wing and convert. The girls continue to gel together at a rapid pace, despite still trying players in new positions.
The under 16/17 development girls squad lost their first game of the season to Berwick 2-1.
With their hardest challenge to date, the girls were on the backfoot early from Berwick's aggressive pressing.
After converting their chances from a one on one with the keeper, both teams were level before halftime.
Coach Anthea was proud of how the girls didn't drop their heads after conceding with 15 minutes to go and continued fighting for a result.
The under 16/17 A girls had a strong win over Collingwood 5-0, thanks to a four-goal best on ground performance from Sophie Pfahl.
Coach Charlie was pleased with how well executed their through ball entries were, and how quickly the team can take off on the counter attack.
The girls continue to improve on their hard pressing game style, as they are yet to concede a goal so far this year.
The under 18/19s girls continue their high scoring run of form, with a 5-2 win over Langwarrin.
Coach Frank was pleased that their girls hard work in training on set pieces and crosses paid off, scoring two of their goals from set plays.
Scored were level at halftime 2-2, yet the girls found another gear and shut down a tough opponent.