Marchioli: We have special players, but it's the team goals that get me off my seat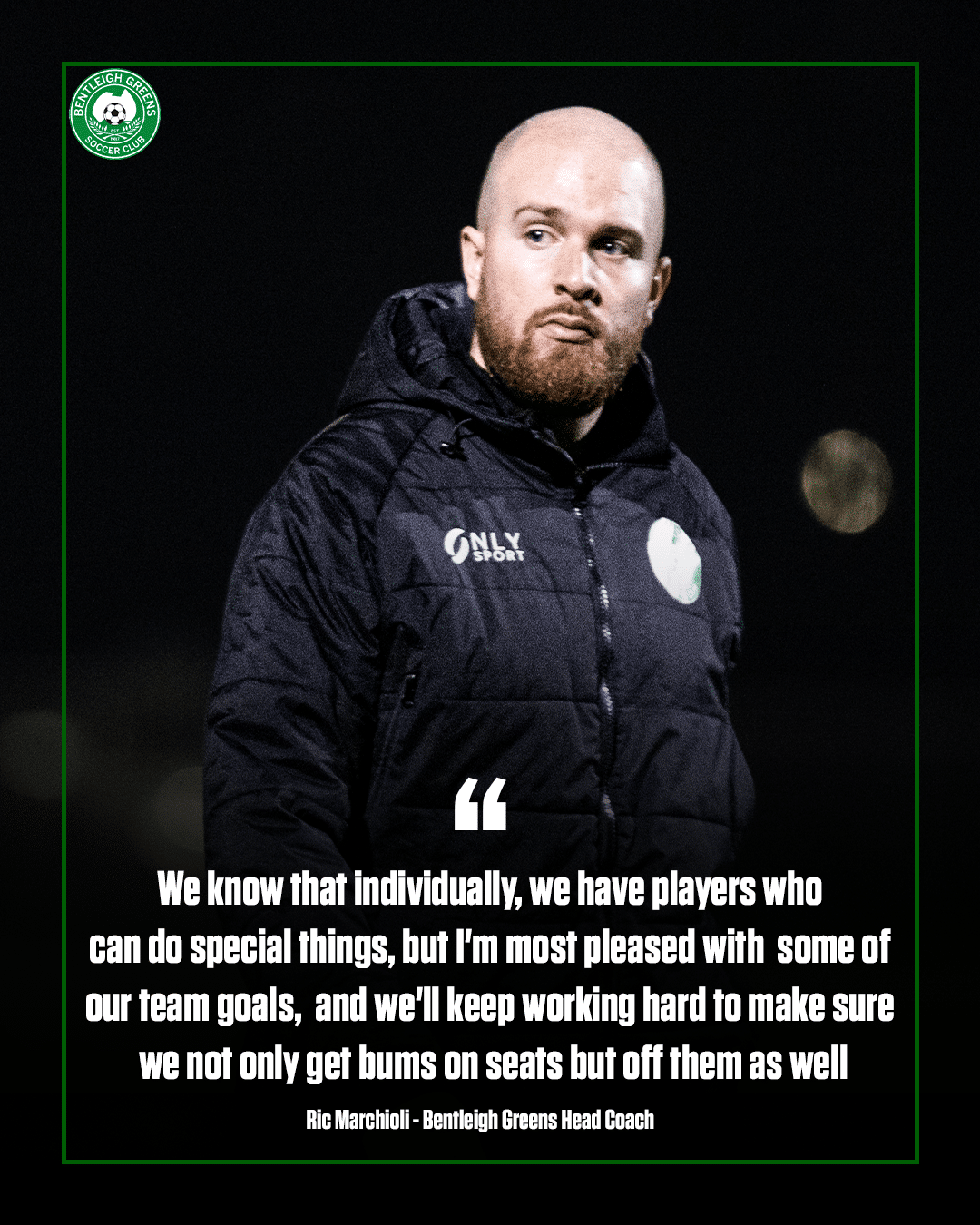 The Bentleigh Greens are gearing up for another big challenge this weekend, as they travel to JL Murphy Reserve to face Port Melbourne.
The Greens are chasing their third win in a row, coming off an impressive 3-2 win over Hume City in the league, as well as a big 6-0 win over State League 1 side Westgate FC in the Australia Cup. The team's free-flowing attacking football has caught the eye, with Christos Theodorakopoulos leading the charge with five goals in the last two games.
Coach Ric Marchioli has been pleased with the forward's performance and believes that creating the right conditions for him to play in dangerous spaces has been crucial.
"He's settled in quickly and is quite a positive character, so it's just a matter of creating the right conditions for Chris and others to affect the game from dangerous spaces as often as possible," said Marchioli.
However, the Greens will need to be wary of a wounded Port Melbourne side, who are smarting from a 5-2 loss to South Melbourne last week. The Sharks have accumulated 12 points from 10 games, and sit ninth out of 14 teams, with Chris Duggan, Luca Tevere, and Valli Cesnik posing major threats in front of goal.
"They're a strong team on paper and they're well-coached, so we'll have to be at our best like every other match and make sure that we consistently do the things we consider important to perform well," Marchioli said.
The Greens have identified the importance of team play in their attacking style and have scored some fantastic goals in the process. Marchioli believes that continuing this form will require consistent efforts from the entire team.
"We know that individually, we have players who can do special things, but I'm most pleased with some of our team goals, and we'll keep working hard to make sure we not only get bums on seats but off them as well," he said.
A win on Saturday could see the Greens climb as high as 10th place on the table, providing a shot in the arm for a team that has shown great signs of improvement under Marchioli.