Marchioli: We'll be banging down the door at Lakeside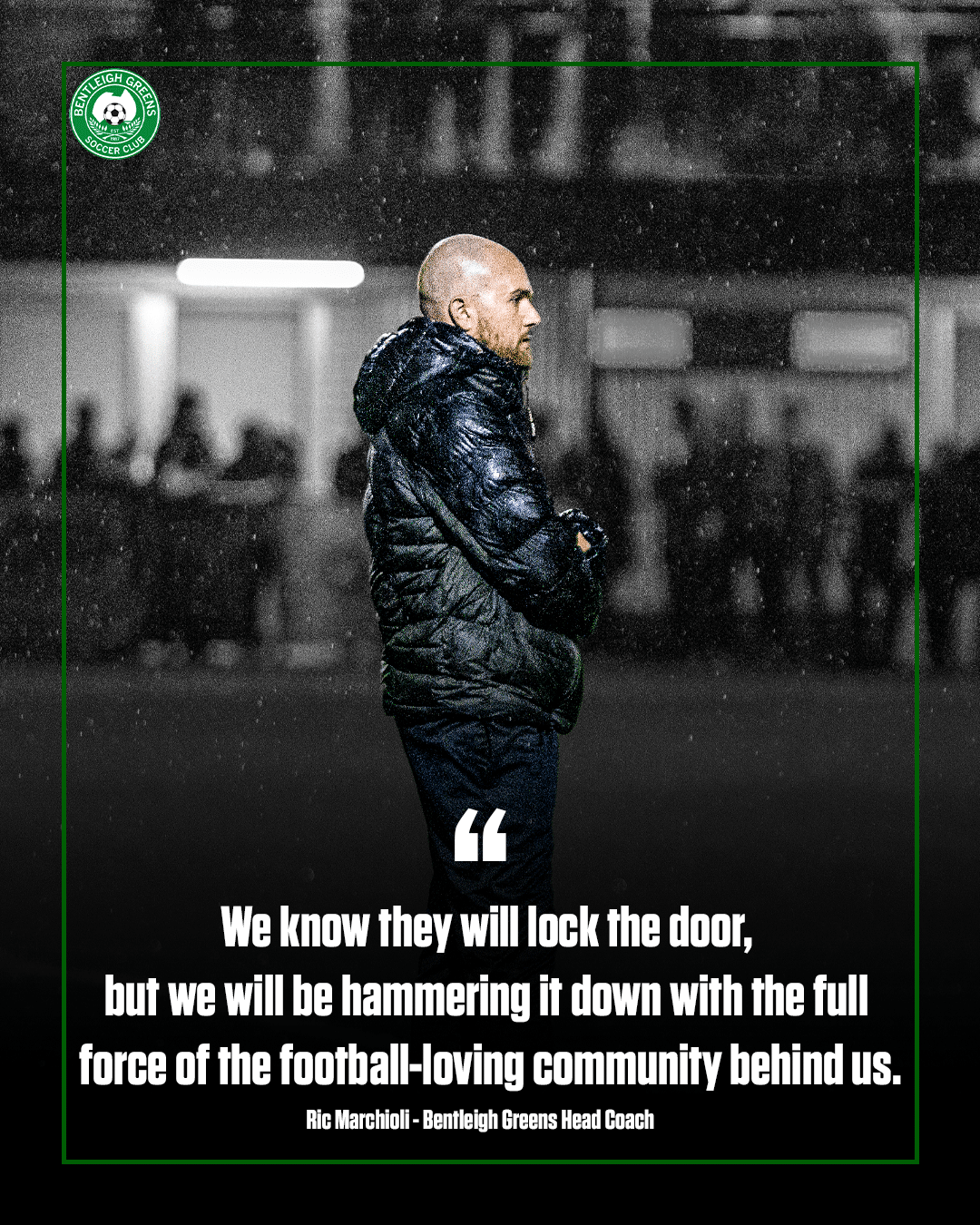 The Bentleigh Greens face a crucial encounter against South Melbourne this Saturday, a side that has started the NPLVIC campaign strongly. However, Greens Senior Coach Riccardo Marchioli remains optimistic that his team can get back to winning ways at Lakeside Stadium.
Speaking ahead of the game, Marchioli stressed the importance of consistency and fulfilling the key principles that make up their football. 
"We're still making positive steps toward that, and anybody who was there on Monday could see and feel those moments clearly, but we must be stronger in the uglier phases of a football match to generate consistency," he surmised. 
"We need to display even more courage and ensure that we play the game on the front foot at all times, with our boot planted on the accelerator," he said.
Marchioli also acknowledged the importance of this game for the supporters. 
"Our responsibility is to be a beacon of hope to those in Victorian football who believe that the game can and should be won by playing a certain way, which does justice to those who spend their precious time watching the NPL," he added.
The Greens Coach said he and his players were acutely aware of the defensive resistance that they would face come Saturday afternoon from a dogged South outfit, but he and his team were prepared to work as hard as they need to to break down their opponents.
"We know they will lock the door, but we will be hammering it down with the full force of the football-loving community behind us."