Zaparas Lawyers Match Preview: Bentleigh Greens travel to Lakeside for South Melbourne challenge.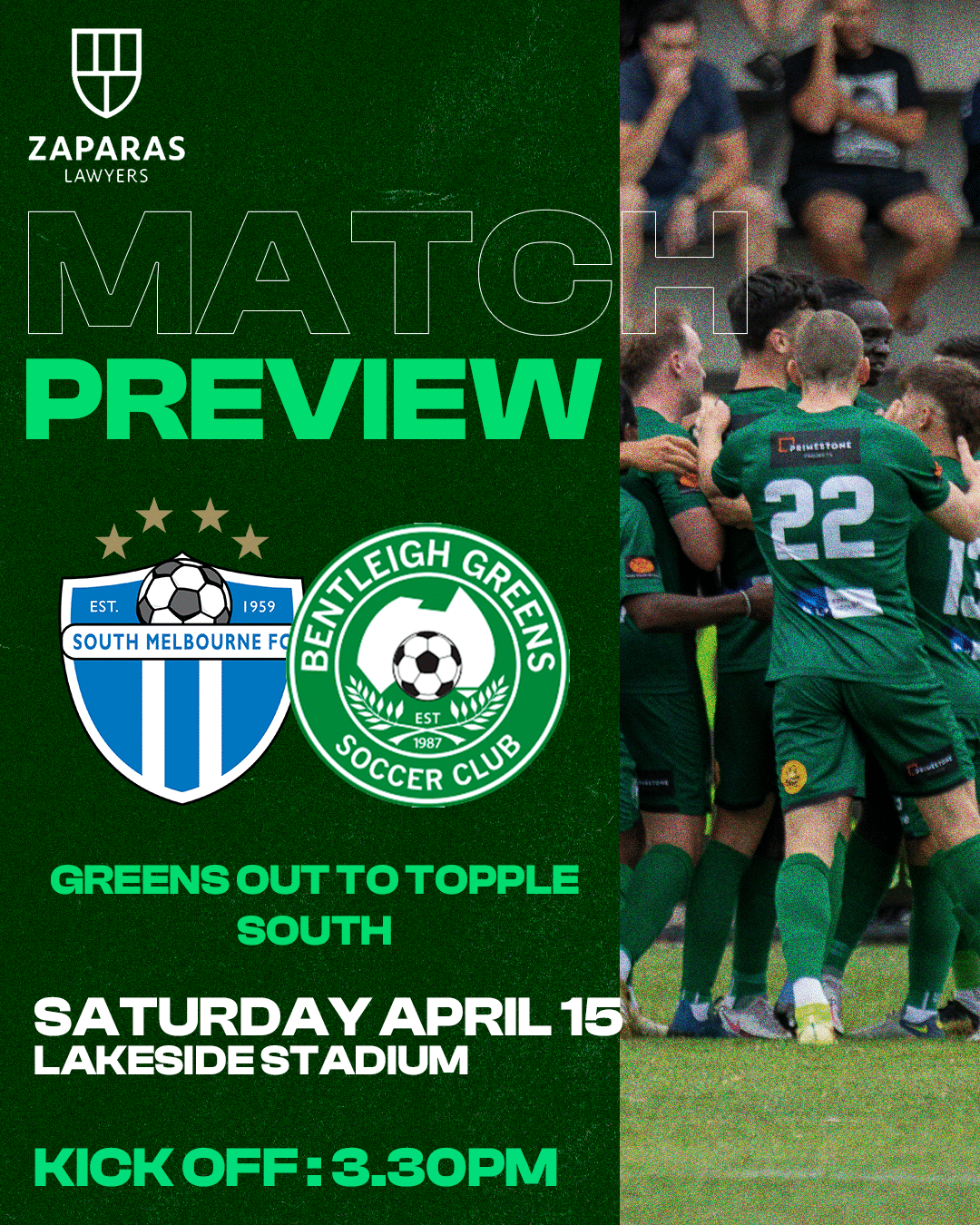 As the NPLVIC continues to unfold, Bentleigh Greens are hoping that their new head coach, Riccardo Marchioli, will continue to drive the team towards success. The Greens' recent form has shown that they are capable of a sustained period of winning, and they will hope to build on this when they travel to Lakeside Stadium to face off against South Melbourne this Saturday.
South Melbourne has had a strong start to the season, winning six of their eight games thus far, with only one draw and one loss. The Greens, meanwhile, have struggled for consistency, with only one win from their eight games. However, since Marchioli's arrival, the team has shown that they are capable of playing attractive and entertaining football.
Marchioli's focus is on the long-term success of the team, and he is keen to ensure that the players don't lose sight of their goals and progress in their style of play.
Despite the contrast in form between the two teams, the Greens will not be intimidated by their opponents, and the Greens will be intent on taking the game to their opponents, who will still be reeling from their shock Australia Cup exit at the hands of NPL2 side Kingston City mid-week.
Still, this promises to be a tough challenge for Bentleigh Greens. However, Marchioli will be positive that if the Greens continue to play with the same determination and spirit that they have shown in recent weeks, they will be able to secure a valuable three points on the road.