Match Report: Five-star Greens demolish Dandy City to confirm NPLV Finals berth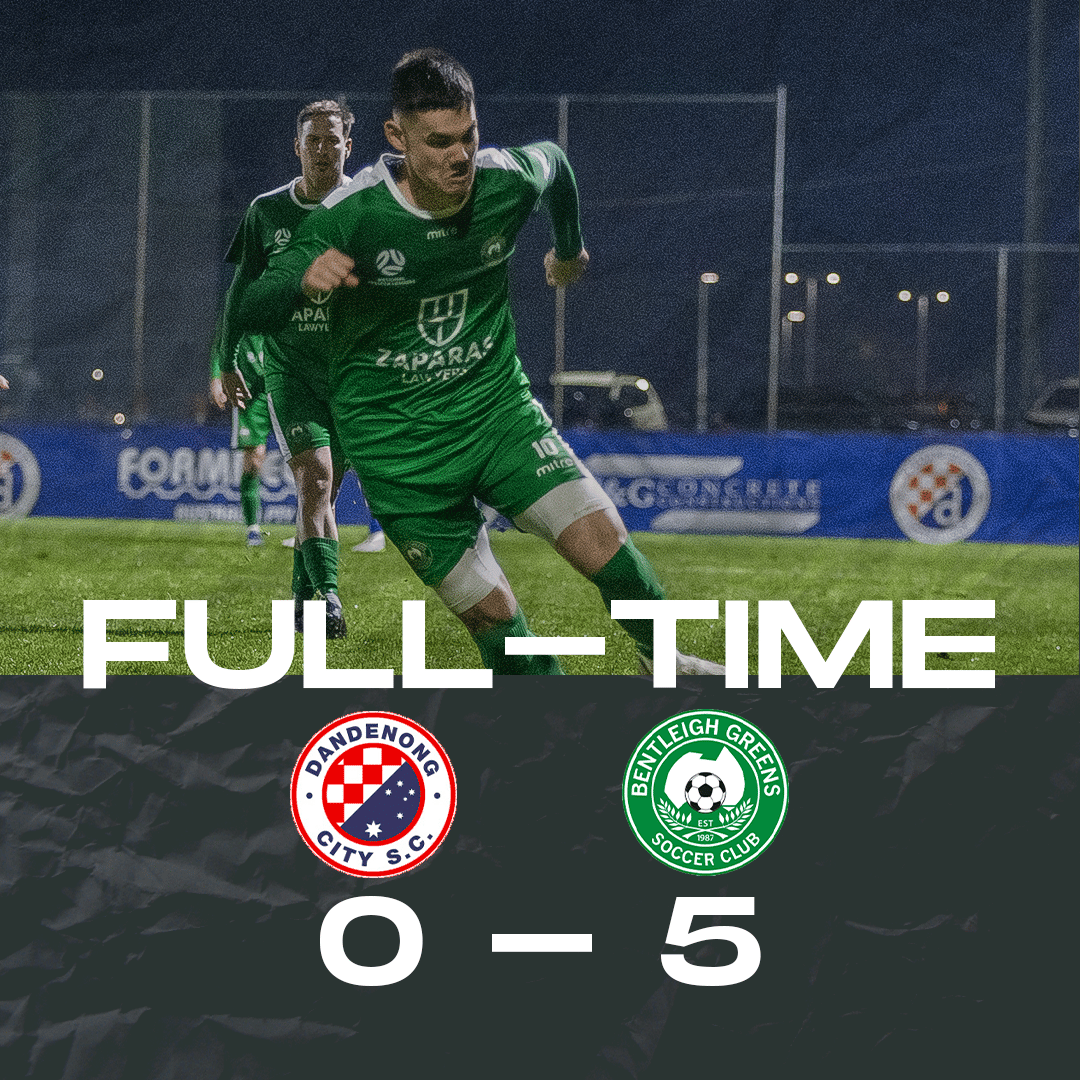 The Bentleigh Greens booked their spot in the 2022 NPL Victoria finals with an emphatic performance against Dandenong City that demonstrated their fearsome best football.
Nick Tolios will always have been confident in the ability of his boys to get the job done, but the style and substance on display in his side's 5-0 win, which was every bit as important for the number of players welcomed back into the fold with finals football around the corner as it was for the winning margin.
Yagoub Mustafa, Ajak Riak, Corey Sewell and the returning duo of Lucas Derrick and Pierce Waring grabbed the goals in a game the Greens dominated from first until last.
In fact, the first goal did come in the opening minute.
Some superb footwork from Ken Krolicki created a wonderful chance to cut the ball back, which the US-Japanese midfielder did with pinpoint accuracy to find the on-rushing Mustafa, who could not help but score after just 25 seconds.
Riak scored the second from the spot, to establish a comfortable two-goal lead heading into half-time.
Any threat of the Greens taking their foot off the pedal in the second half was quickly put to rest as the Greens came out firing in the second half.
It took a little longer than hoped, but the third came from Sewell as he sent a looping header beyond the keeper.
Derrick struck with a powerful finish midway through the second half before the Greens punished some lazy passing out of the back to create a scoring opportunity from a Dandenong City goal-kick, allowing Waring to score a goal on his return.
Coach Tolios was thrilled with the professionalism on display from his side.
"It was just a super professional performance," he said.
"From the goal in the first 23 seconds, through to the pressing that created the last goal in the dying stages, we never looked like anything other than winners on the day.
"The week off, without having to play any midweek games, made a huge difference."
Tolios said the most pleasing aspect of the win was that all four of his star forwards hit the back of the net, an omen he hopes bodes well for the finals campaign to come.
"Mustafa, AJ, Derrick and Waring all scored, so all of my five strikers scored with the exception of Chris Droutsas – but even he had a big role to play with his work rate while he was on the park," he said.
The result sees the Greens finish in fifth and sets up an important clash against Green Gully next week.
"We've made the finals now and we have a proud record in knockout competition, so I'm hoping with the players we have coming back, we can give it a good shake."