Match Preview: Greens learn Elimination Final fate as trip to Green Gully looms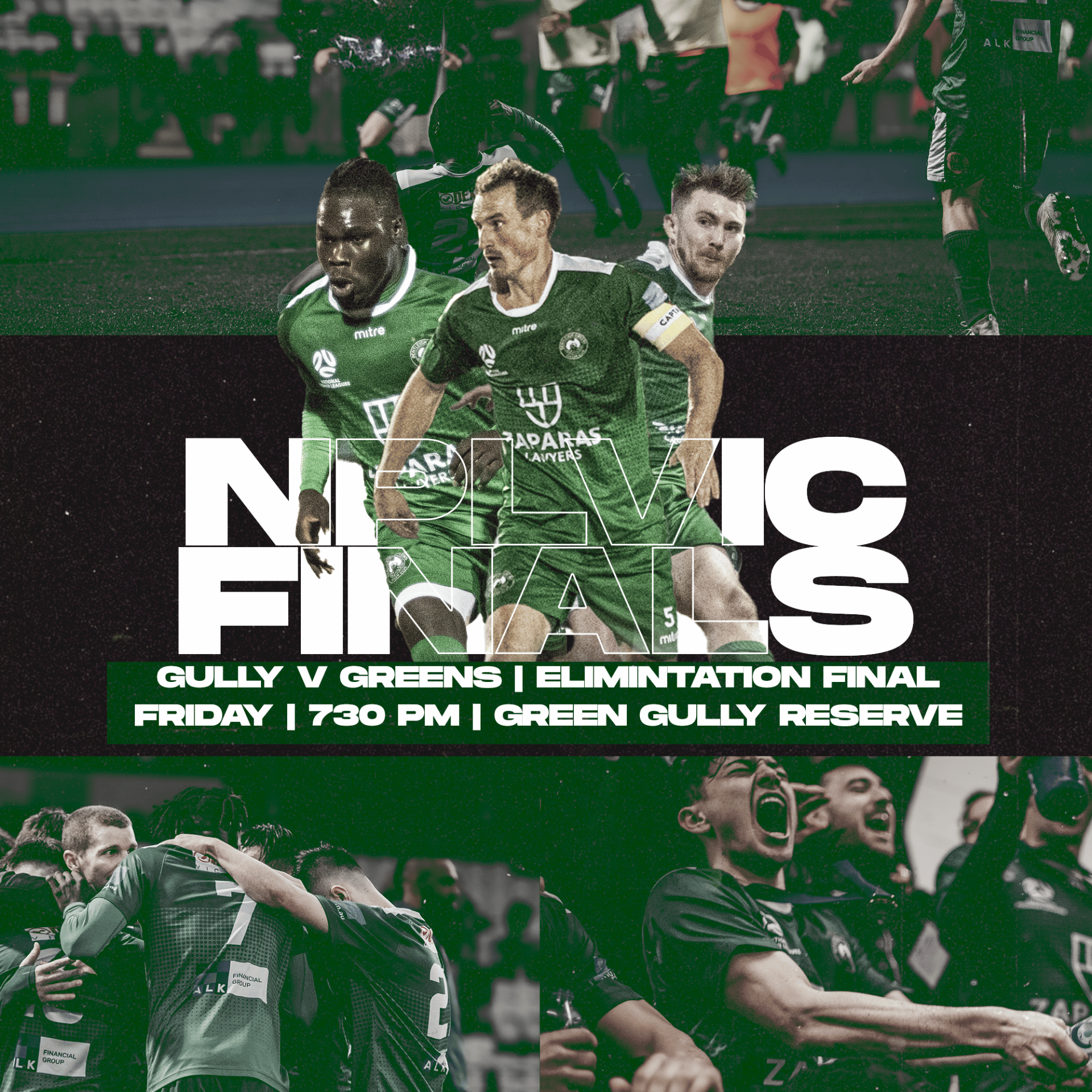 The Bentleigh Greens will do battle with Green Gully this Friday night as both sides look to extend their season by at least one more week.
Facing off in the Elimination Final, the fourth-placed Green Gully side will host the fifth-placed Greens at Green Gully Reserve, a ground that proved a happy hunting ground for Bentleigh earlier this season.
Nick Tolios' side reigned supreme against Green Gully just last month, defeating Gully 4-0 in an awe-inspiring display that kicked off a super run of wins for the Greens.
Bentleigh came into the game on the back of a massive 5-0 win over Dandenong City last week and with several key players making their first-team returns.
The Greens have had to endure countless injuries this season, the first completed home-and-away season since 2019, with their Dockerty Cup triumph and run to the national rounds of the Australia Cup, adding significant workload onto the shoulders of their players.
However, the Greens look at what would have to be considered the healthiest they have been in a long time heading into the most important period of the season.
Yagoub Mustafa made his return to the starting line-up in the 5-0 win over City last week, having made a number of impressive cameos – including a match-winning effort in the Dockerty Cup final against Oakleigh Cannons.
Pierce Waring made his long-awaited return off the bench last weekend, whilst Lucas Derrick was also available off the bench last week.
The Greens rested George Lambadaridis last week, but he is expected to be available this week.
Green Gully come into the game off the back of a 3-0 loss to Dandenong Thunder last Friday night, in a game that saw them rest a number of key players with finals football already secured, meaning their key players will be well-rested for this game.
The Greens played on Sunday last week, meaning a short turnaround time for this Elimination Final.
Kick-off is at 7.30 at Green Gully Reserve.
Come and see the Greens as we look to extend our season!