Match Report: Greens secure Australia Cup progression with tight win at Strathmore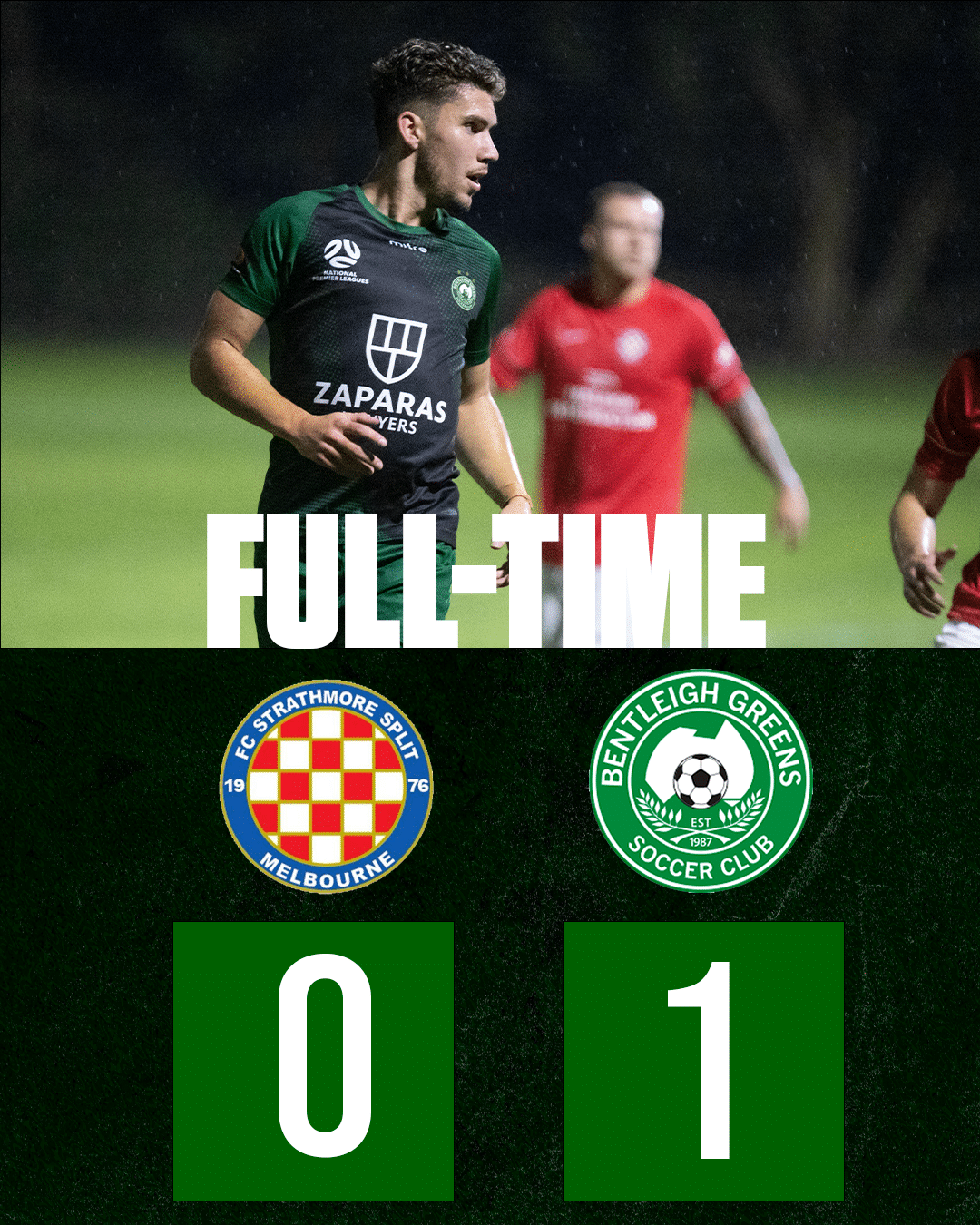 The Bentleigh Greens secured a 1-0 victory over FC Strathmore in a closely contested Australia Cup Victorian Preliminaries Round 4 clash at Strathnaver Reserve.
Bentleigh new boy, Christos Theodorakopoulos, scored the decisive goal early in the game to earn the Greens a hard-fought win. The visitors were dominant in the first half, creating a number of chances and enjoying better possession of the ball, with Strathmore struggling to find a foothold in the game.
Bentleigh went into the break with a deserved lead and looked set to score more, but Strathmore rallied in the second half.
While the Greens continued to maintain possession, Strathmore started to pose a more significant attacking threat in the second half. However, the Bentleigh defence, featuring Ben Carrigan, Scott Hilliar, Alec Mills, and Alex Baker, remained strong and stopped the Strathmore attackers from finding the back of the net. Bon Scott was also excellent in goal, collecting anything that slipped through.
At the other end of the field, Lucas Derrick was a constant threat, beating his marker one-on-one to create some fantastic crosses. Lucas Ninkovic came on in the second half but suffered an injury shortly after coming on.
Despite the injury, he helped to create some excellent chances for his teammates and showcased the determination of his team.
The Greens celebrated their victory, which secured their progression to the next round of the Cup while keeping a clean sheet in tough conditions. However, they acknowledged that there is still room for improvement.
Nonetheless, the win will provide a much-needed boost for the Greens, who have now one two games on the trot ahead of Monday's trip to Oakleigh.