Zaparas Lawyers Match Preview: Greens focused on new Australia Cup legacy ahead of trip to Strathmore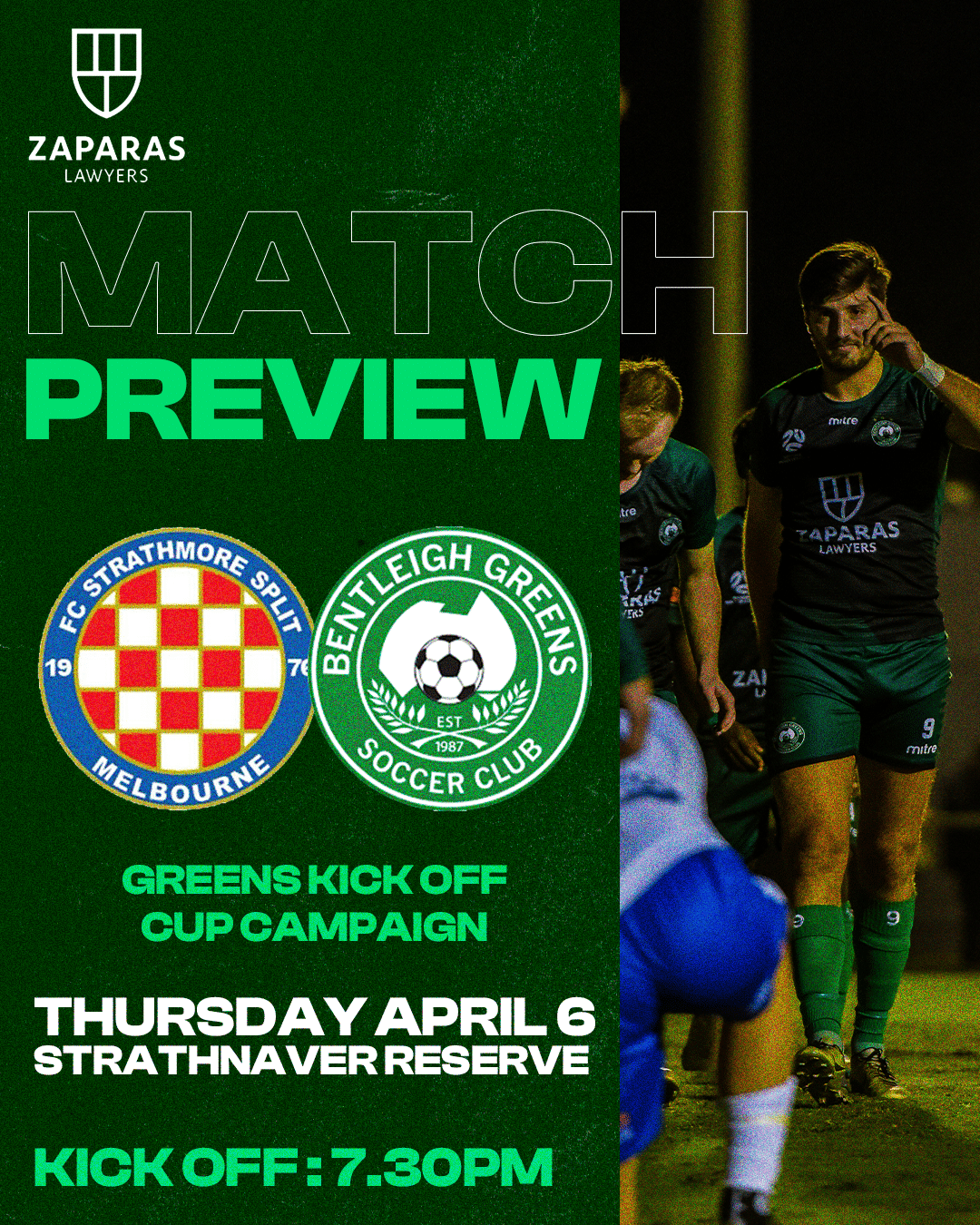 Bentleigh Greens are set to make their debut in the Australia Cup competition this year, a competition that they have a special relationship with, when they travel to Strathnaver Reserve to take on FC Strathmore Split on Thursday evening.
As the most successful club in the competition outside of the A-Leagues, the Greens made it to the Round of 16 last year where they narrowly lost against Sydney FC.
On Thursday, they take on FC Strathmore Split, a team from the State League 1 North-West, the fourth tier in Victorian football. Strathmore has made a strong start to their season, sitting top of the table, having won two and drawn one of their three games so far. They also progressed to Round 4 of the competition by defeating Eltham Redbacks in Round 3.
Coached by former NPL coach Micky Colina, the Greens can expect a well-drilled opponent on Thursday night.
New Bentleigh coach Ric Marchiolli said his side's preparation for the game would be professional, with the Greens focused on creating a new legacy in the Cup.
"The club has had some special memories and legendary nights in this competition before, but it's not about comparing ourselves to the memories of the past. Now, it's up to us to create our own legends," he said.
"I'm not too focused on the other team because we treat all of our opponents with equal respect. I focus on us, and I know our guys are ready to dominate the ball, run like animals and fight relentlessly to build a new legacy in this competition. 
"That makes us a terrible team to play against."
The match will take place at Strathnaver Reserve on Thursday at 7:30 PM. The Greens will be looking to start their Australia Cup campaign on a positive note and create their own legendary moments in the competition.