Match Report: Heartbreaking end to Bentleigh Greens season at Green Gully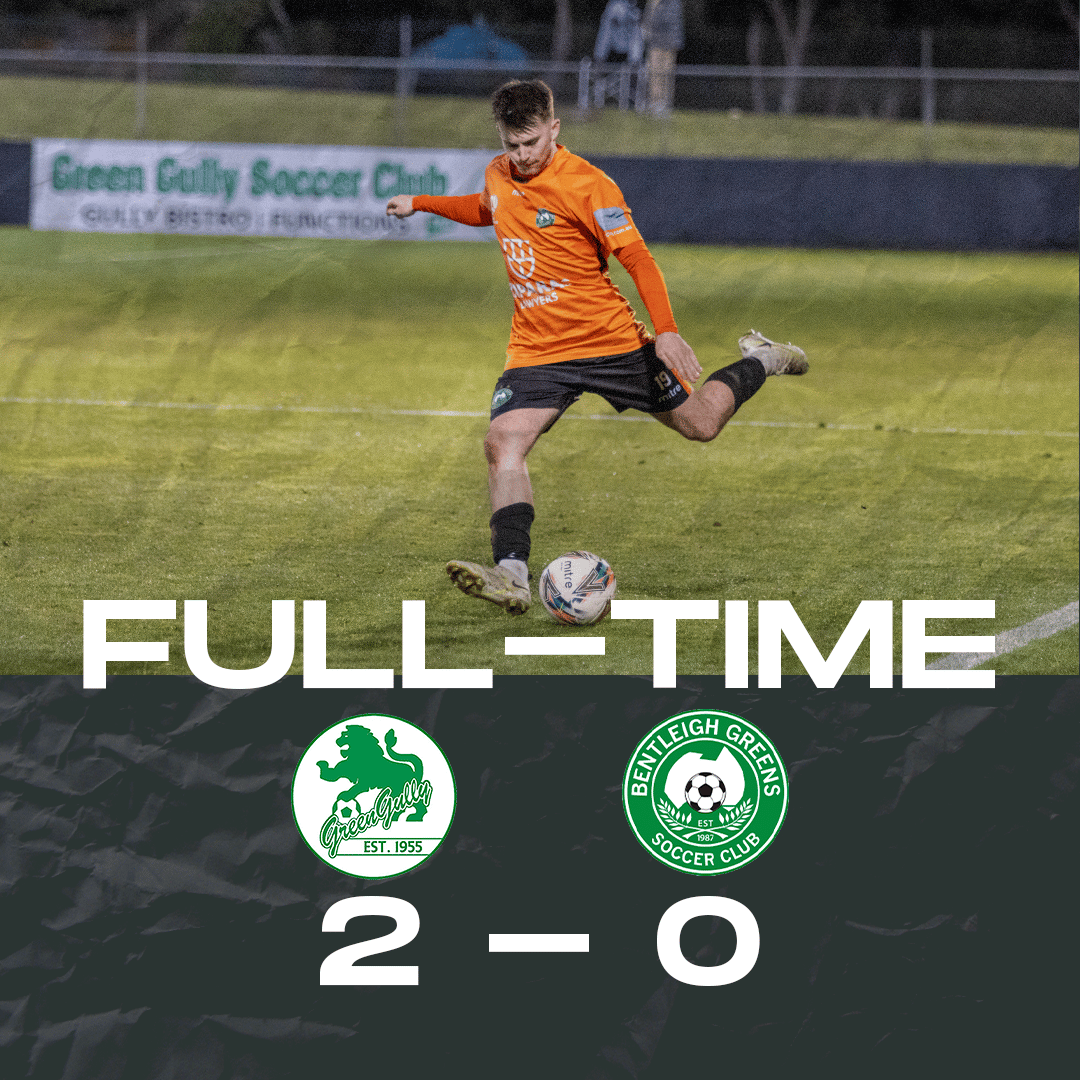 Bentleigh Greens' 2022 season came to a heartbreaking end at a chilly Green Gully Reserve on Saturday night.
The Greens put in another strong performance against Green Gully, but came undone as Gully took full advantage of two clear-cut chances to win 2-0.
Bentleigh had its fair share of chances, but came up against an incredible Liam Driscoll in the Gully goal who stopped everything that came at him.
Gully's goals came in either half, the first via Alex Salmon and the second from Jimmy Jeggo.
From kick-off the Greens looked to asser themselves on the game, controlling the majority of possession but struggling to break down the stubborn Green Gully defence.
Jordan Lampard went closest in the opening 10 minutes, when he sent his free-kick narrowly over Pierce Clark's goal.
Driscoll made his first contribution at the other end on the half-hour mark when he flew off his line to punch away a fierce cross headed for Yagoub Mustafa, before he denied Ajak Riak in a one-on-one chance.
Gully punished the Greens at the other end just four minutes later when Salmon peeled off and tucked away a great chance – his side's first quality chance of the game.
Having gone into the half-time break a goal down, the Greens came out fighting in the second half.
Lucas Derrick forced a good block after just two minutes, before Riak had another glorious chance in the 49th minute, racing in on goal only to be denied once again by the onrushing Driscoll.
Jeggo had a good chance just a couple of minutes later at the other end but couldn't hit the target.
As the clock ticked down, coach Nick Tolios introduced Ken Krolicki, Pierce Waring and Chris Droutsas in an attempt to shake things up.
Tom Strickland was the next to have a chance, striking a good hit on the turn that forced an incredible reactionary save from Driscoll.
Danny Kim and Riak followed up with shots of their own, the former hitting the target and forcing a good, low save from Driscoll, with the latter hitting the target. With the Greens unable to find the back of the net, Jeggo sealed the Greens' fate when he took one of several chances in a goalmouth scramble to put the hosts 2-0 up on 83 minutes.
The result confirmed the end of Bentleigh's season, but it was a season that will live long in the memory.
Another Dockerty Cup triumph, coupled with an incredible Australia Cup run and yet another Finals appearance, the Greens can hold their heads high once the disappointment of Saturday washes over.
The Greens would like to thank our members and supporters for their incredible support over the course of the season.