Match Report: Tough luck for 10-man Bentleigh Greens at Moreland City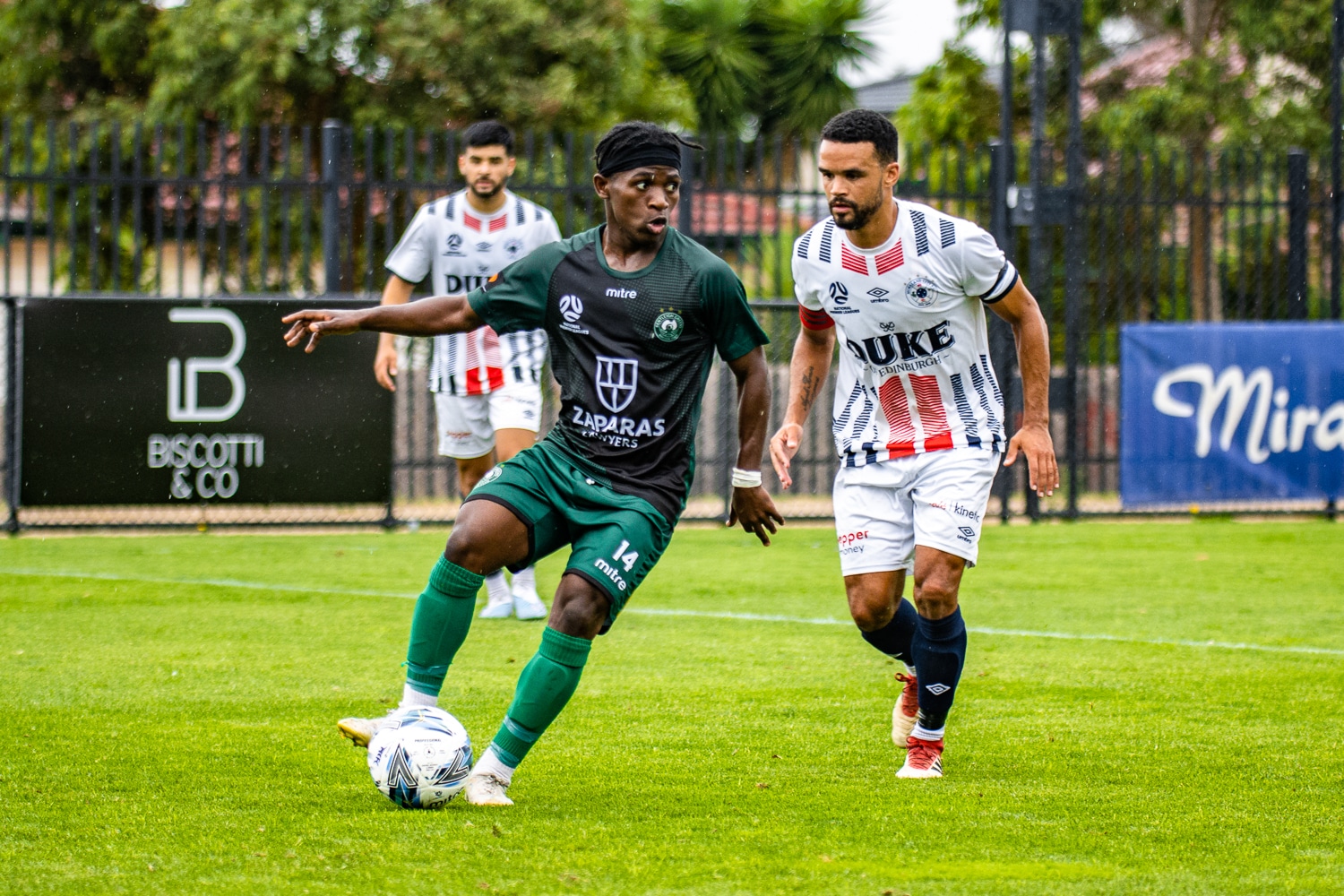 In a disappointing result, the ten men of Bentleigh Greens went down to Moreland City 2-1 in their second match of the season.
Despite a promising start and an early lead, the Greens were reduced to 10 men in the 12th minute after goalkeeper Christian Pavlidis was shown a red card for rushing out of his box and collecting the onrushing forward, Apai Ukuno. 
Youngster Ben McCauley came on to take his place between the sticks and whilst he could not stop the hosts from scoring two goals, he made some crucial saves that only served to highlight his potential.
The game got off to a flying start for Bentleigh.
The Greens took an early lead via a beautiful free-kick from Cavallo, which found the head of Jackson Morgan, who made no mistake in putting it in the back of the net.
The goal was a fair reward for a promising start to the game.
Manase Abandelwa created a chance for himself after some tricky dribbling opened up half a chance to test Alexander Kondoleon in the Moreland goal. Abandelwa's shot was low and hard, forcing Kondoleon to spill the ball, but he recovered in time to beat Chris Droutsas to the spill.
The game turned on its head when, out of nothing, a long Moreland ball forward released Ukuno. Pavilidis rushed out to try and win the ball but was always second-favourite and collected Ukuno as he raced past him, leaving the referee with little choice but to issue a red card.
Despite being a man down, the Greens held their own against a determined Moreland side, with some impressive saves from McCauley. 
He and his defence couldn't keep Moreland out forever, and their equaliser came via a floated ball to the back post that found the onrushing full-back Nicholas Bavcar, who looped a header into the net.
After the break, Moreland came out strongly, and just two minutes in, they took the lead with another looping header, this time from Fletcher Fulton. 
The Greens kept pushing for an equaliser, but they had to wait until stoppage time for their best chance of the half, when Abandelwa produced a beautiful cross to find Morgan, who produced a fantastic header on target, only to be denied by a strong fingertip save from Kondoleon.
The result means the Greens have a lot of work to do in the weeks ahead, but Senior Coach Petr Tichy and his team will continue to work hard to turn the team's fortunes around.