Pre-Game Comment: Tichy up for battle in NPLVIC opener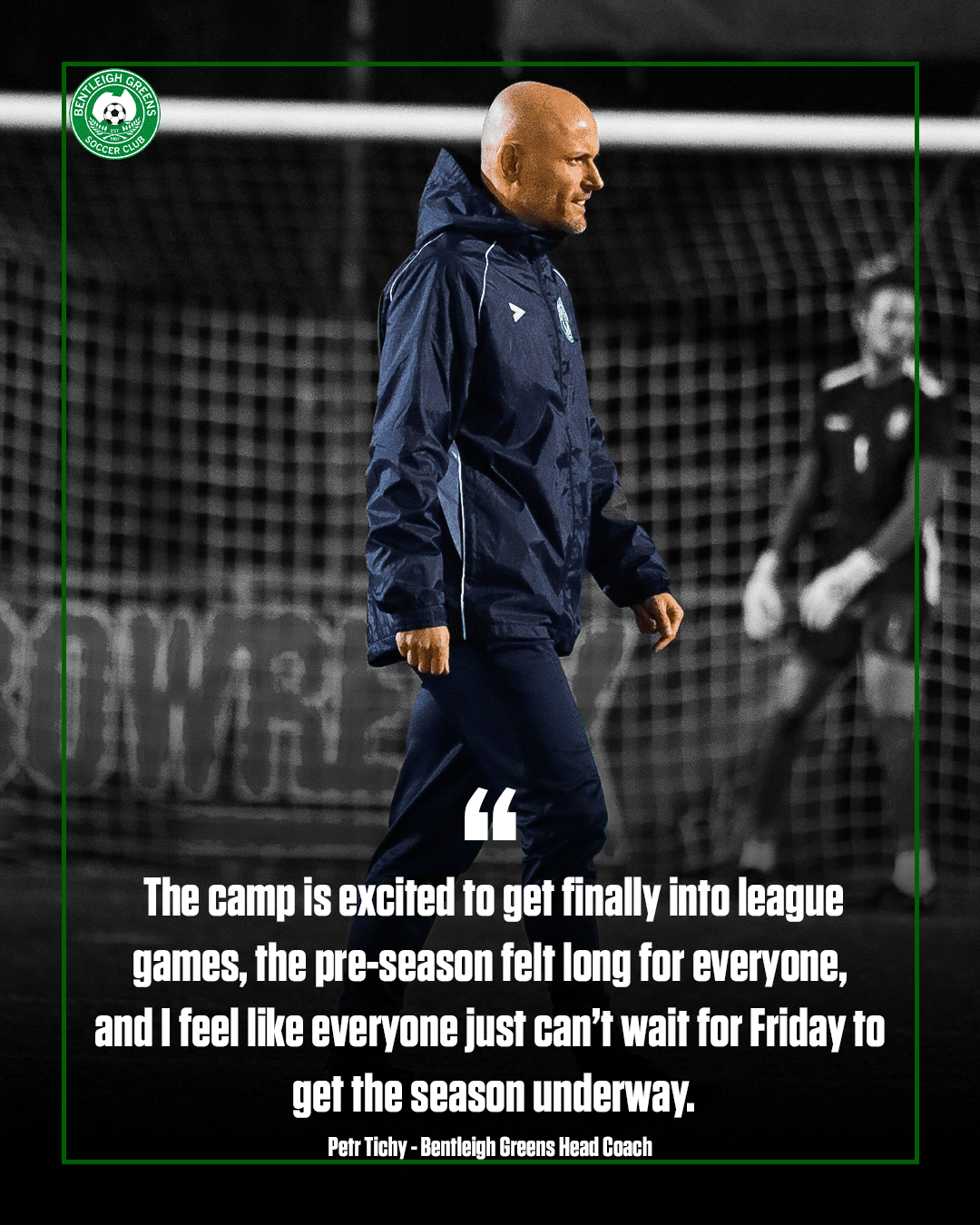 Bentleigh Greens Head Coach Petr Tichy has not let disappointment in the Community Shield disrupt his optimism for his side's 2023 NPL Victoria campaign.

The Greens Coach said after a long pre-season, the boys were up and about for their first game for points this Friday night when Bentleigh hosts NPLVIC new boys, North Geelong Warriors.
"The camp is excited to get finally into competitive games, the pre-season felt long for everyone, and I feel like everyone just can't wait for Friday to get the season underway," he said.
"We're a very new team with a lot of fresh faces, but we've seen that there have been steps in the right direction week-to-week and we're focussing on the controllable elements so that we can start the season off positively on Friday."
Tichy is expecting the newcomers from Geelong to put up a big fight at Kingston Heath.
"They recruited some experienced players that have the NPL experience, so I expect a tough game," he said.
"Newly promoted teams traditionally come into their new competitions full of adrenaline and commitment so they are tough opponents in the early rounds.
"We definitely don't go into the game thinking that we have an easy round one. Every game for us is tough."
Despite a tough result to take last Friday night against Oakleigh Cannons, Tichy said the major takeaway from the game was that the Greens were their own worst enemy on the night and – therefore – the ability to bounce back was very much in the hands of his players and coaching staff.
"The lesson was that everyone needs to be more switched on and play with more urgency. I'm glad it happened before the season because it doesn't cost us points and we have learned that lesson the hard way before the proper season," he said.
"We made mistakes in that game and, in my opinion, we gave up four goals we shouldn't have. The positive from that is that they were mistakes and we can stop them from happening again."
Tichy said he and his team were looking forward to another good atmosphere on Friday night as the Greens look to kick off their NPLVIC campaign in style.