Zaparas Lawyers Match Preview: Bentleigh Greens host South Melbourne in big NPLVIC clash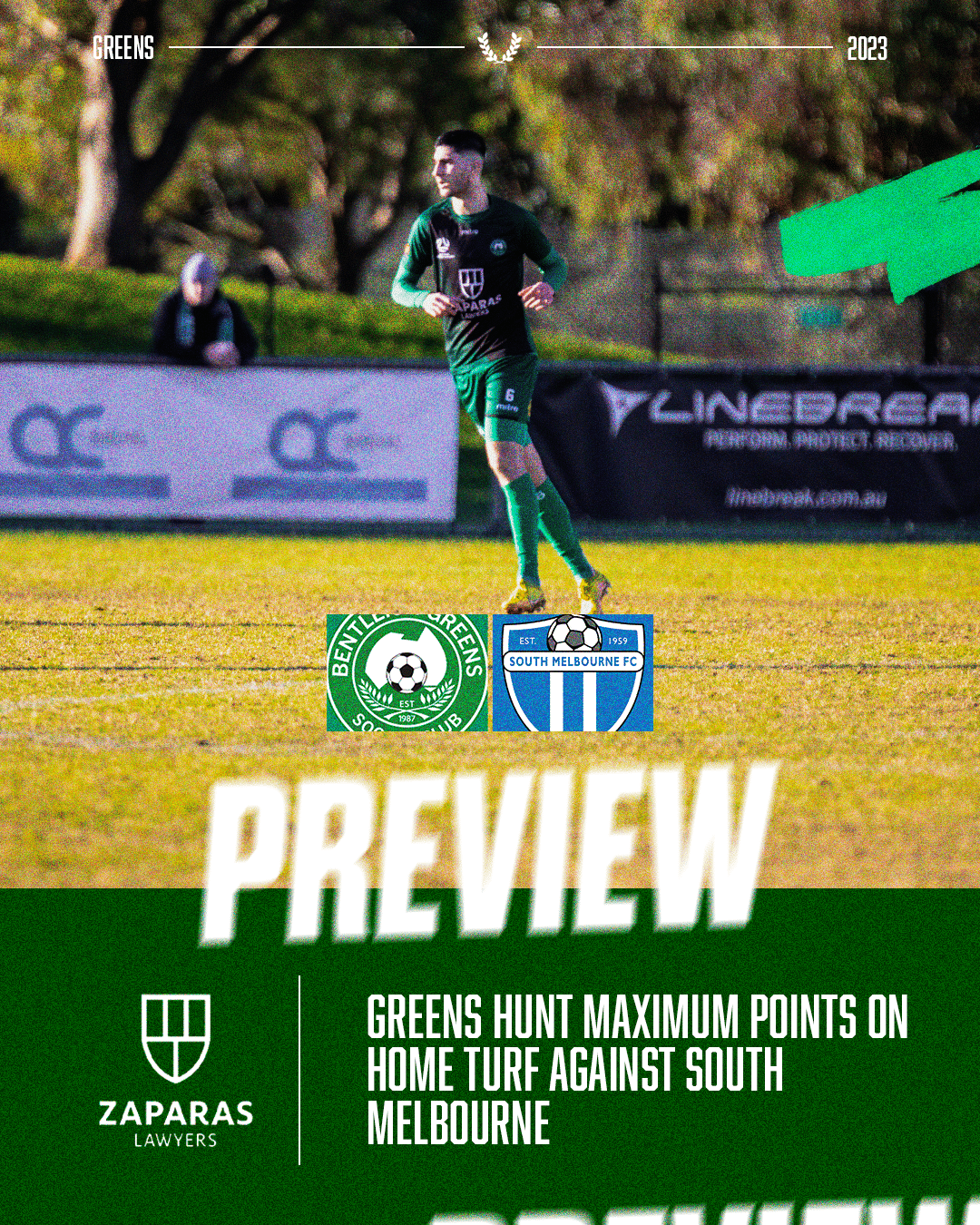 NPL Victoria Round 22 brings an electrifying showdown as Bentleigh Greens SC square off against South Melbourne FC at the Kingston Heath Soccer Complex!
The Greens have recently shown tremendous strides on the pitch, epitomizing their fighting spirit and determination. Despite a challenging encounter against the high-flying Oakleigh Cannons last week, where the final scoreline didn't fully reflect their efforts, the Greens displayed resilience and remained in contention for the majority of the match. Under the guidance of coach Ric Marchioli, the team has exhibited competitiveness and climbed out of the relegation zone. However, they know there is still work to be done as they look to continue their upward trajectory.
Standing in their way this week is South Melbourne FC, a formidable top-three outfit. The South side has encountered a rough patch of form, with only two wins from their last five matches. This presents a prime opportunity for the Greens to capitalize on their opponent's struggles and secure a vital victory.
With the season reaching its thrilling climax, every point matters, and the Greens are determined to showcase their progress and maintain their positive momentum. Coach Marchioli has instilled a fighting spirit within the team, and they have consistently remained competitive under his guidance. The fans can expect another gritty and hard-fought performance from the Greens, as they leave no stone unturned in their quest for three crucial points.
Support from the home crowd will play a pivotal role in lifting the team to victory. The passionate and vocal Bentleigh faithful have been an integral part of the club's journey, and their presence will provide a much-needed boost to the players on the pitch. Let's come together and create an electric atmosphere, urging our boys forward in this critical match!
Be sure to join us at Kingston Heath and play your part in supporting the boys as they look to keep the points in Bentleigh.