Zaparas Lawyers Match Preview: Bentleigh Greens host Hume City in NPLVIC clash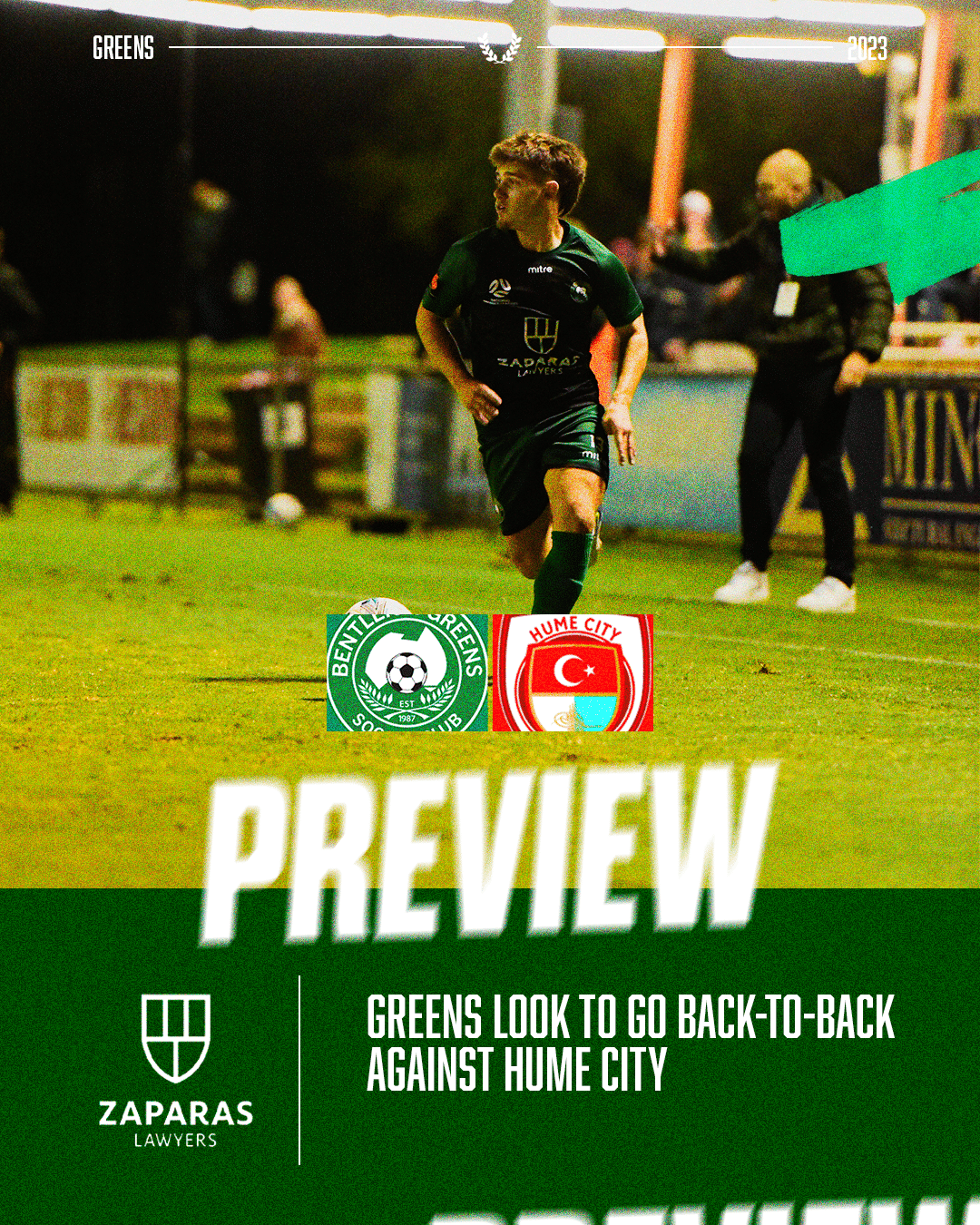 NPL Victoria Round 23 sets the stage for an exhilarating clash as Bentleigh Greens SC go head-to-head against Hume City FC at the Kingston Heath Soccer Complex!
The Greens are determined to bounce back after two tough encounters against top-three opposition. This match against Hume presents an opportunity for the Greens to complete the double over their opponents, having secured a thrilling 3-2 victory in their previous meeting thanks to a remarkable hat-trick from the talented Christos Theodorakopoulos.
Hume City has had a mixed bag of a season but has proven to be a formidable side capable of causing upsets against higher-ranked opposition. While their recent form has been inconsistent, including a loss to bottom-placed North Geelong, the Greens cannot afford to take them lightly. Hume's ability to secure important results against tough opponents highlights the need for Bentleigh Greens to approach this match with focus and determination.
For the Greens, a win in this fixture would not only provide them with much-needed breathing space from the relegation zone but also serve as a statement of their resilience and ambition. Coach Ric Marchioli will emphasize the team's positive performances in recent outings, where they created numerous scoring opportunities. With just four games remaining in the league, each point becomes crucial, and the Greens are determined to maximize their points tally.
Despite the losses to Oakleigh Cannons and South Melbourne, the Greens have shown promise and played well in both matches. Coach Marchioli will rally his squad to maintain their attacking prowess while tightening up defensively. The Greens possess the firepower to unlock Hume City's defence and secure a crucial victory.
The supporters will play an integral role in motivating the team to success. Their unwavering presence and passionate chants will inspire the players as they step onto the pitch. Together, let us create an electric atmosphere, fueling the Greens' pursuit of victory.
With the season reaching its climax, every moment counts, and the Greens are determined to finish strong. This match presents an opportunity to showcase their fighting spirit, skill, and determination. The stage is set for an enthralling battle between two competitive sides, and the fans can expect a captivating display of football.