Zaparas Lawyers Match Preview: Greens travel to Heidelberg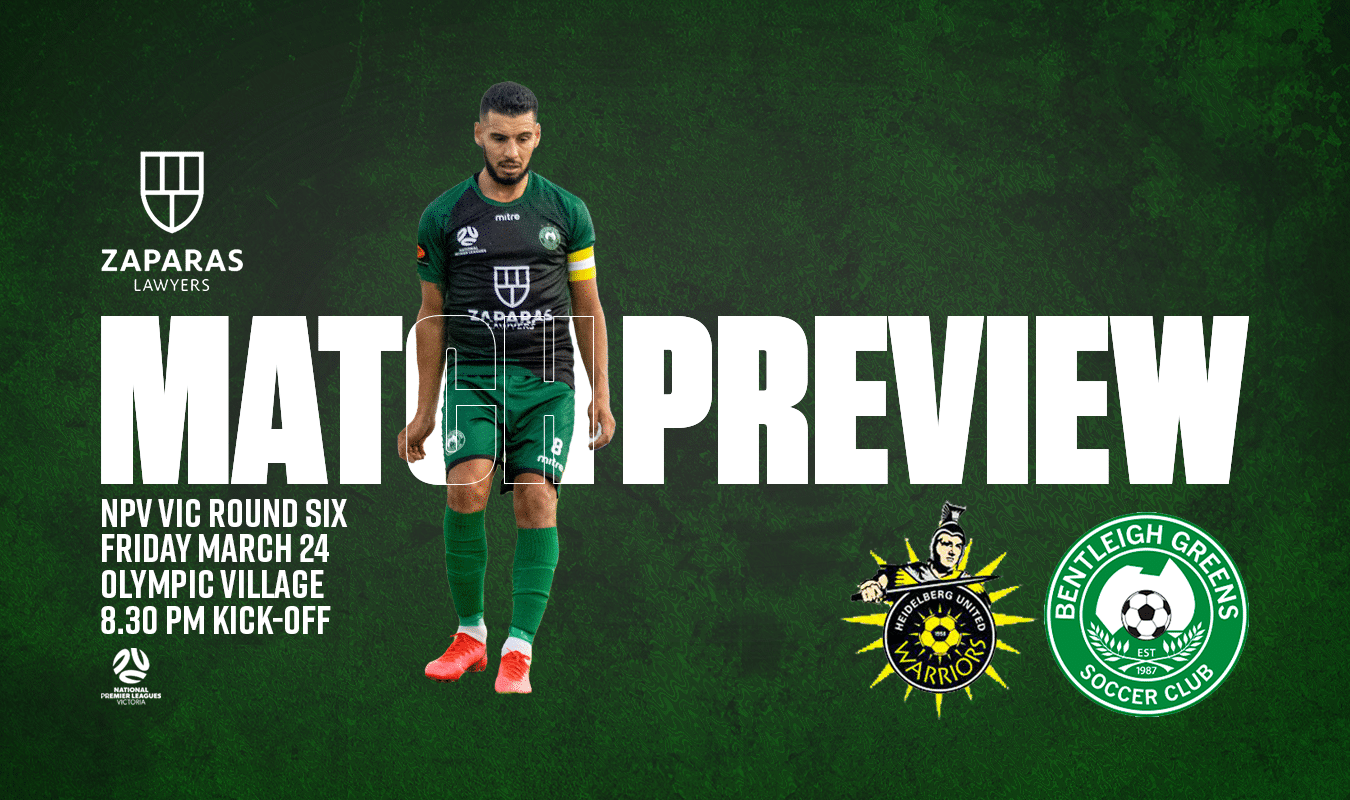 Bentleigh Greens will be looking to register their first points of the season when they face Heidelberg United on Friday night at Olympic Village. The Greens have had a difficult start to the season, losing all of their first four games, including a 3-0 loss to Dandenong Thunder in their most recent match.
The loss to Dandenong Thunder has left the Greens eager to find a winning formula as they travel to face Heidelberg United. Heidelberg are currently 12th on the table, two places above the Greens who are rooted to the bottom of the table.
Heidelberg picked up their first win of the season last week, defeating the previously undefeated South Melbourne 2-0 at Lakeside Stadium. The win will give Heidelberg a boost in confidence as they look to continue their momentum against the Greens.
Bentleigh will need all the support they can get from their fans as they look to turn their season around. The Greens will be hoping that their supporters can converge on Olympic Village to cheer them on in what will be a difficult match against Heidelberg.
The match promises to be an exciting encounter between two teams desperate for points. The Greens will be hoping to finally get on the board and kick-start their season, while Heidelberg will be looking to build on their recent win and climb the table.