Excitement Builds as Under 14's Dare to Dream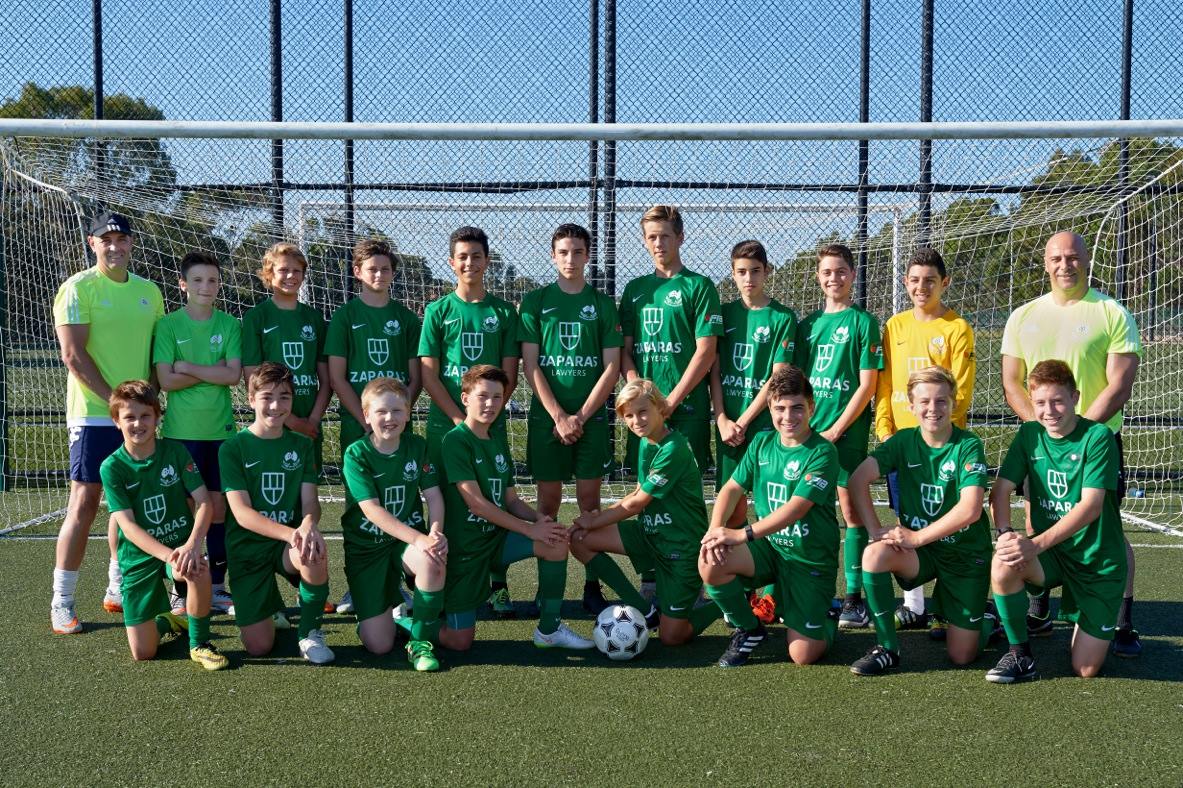 By Yessar Daou
Dare to Dream. It's been a slogan utilised by our Under 14 National Premier League squad for the last 10 months to partake in the experience of a lifetime, and finally it's come to fruition.
You wouldn't ever expect to see the Bentleigh Greens logo plastered on the same poster as Real Madrid's.
Yet come this weekend, our boys will be heading off for the experience of a life-time when they participate in the Mediterranean International Cup (MIC) in Costa Brava, Spain.
Although it isn't a rarity for young Australian teams to participate in international tournaments, it's almost unprecedented that every participant has his expenses paid for.
"In 10 months, we were able to raise $80,000," coach Manny Seisdedos explains.
"We started a fund raising committee within the parent group and they've supported us incredibly well,"
"The money basically paid for every individual, it includes all the training, accommodation and travel fees."
Despite their opponents in Costa Brava yet to be confirmed, Seisdedos is confident his side isn't travelling 26 hours on a plane to just make the numbers.
"We don't know the group stages yet," he explains
"But we might be playing against the likes of Manchester United, Bayern Munich or Barcelona,"
"It's been something I've wanted to do for a while, and now we have the squad to actually go there and at least compete."
MIC is one of the largest, most prestigious junior tournaments in the world, and by March 21st our squad of 18 boys will join the likes of Gerard Pique, Cesc Fabregas, Neymar Jr, Juan Mata and Coutinho in having participated in the tournament.
This Friday our boys will begin their voyage to Spain, spending the first two nights in Barcelona and attending a match at the Camp Nou as Barca play host to Getafe, before travelling to Villarreal two days later to begin preparation for the tournament.
"We will be corresponding with (Marcelino) the coach of Villarreal, exchanging information, training with their squads as well as training alone and utilising their coaches," Seisdedos says
"A couple of practise matches are lined up against Villarreal youth sides, as well as their Argentinian academy."
The boys will be exposed to Villarreal's state of the art training ground, before also taking on La Liga rivals Valencia's under 14's outfit. They will also be treated to Villarreal playing host to Barcelona on March 19th in the President's box, with the tournament beginning just a few days later.
Not only is Marcelino providing a pep talk for the boys, in fact, former Barcelona coach Albert Roca (who was the assistant coach to Frank Rijkaard when they won the 2006 Champions league) is going to be catching up with the kids, enhancing what is already shaping up to be an amazing learning curve in the squads development.
We Dare to Dream from Joanne Liparota on Vimeo.
As expected, keeping a group of 14-year-old footballers about to board a plane to Spain in check is a difficult task, but the coach is letting his young squad soak up the moment.
"Excitement has been building up for a while, they will be surrounded by professionals," Seisdedos continues.
"The kids already feel like they're pop-stars and on top of the world. But it's nothing to what they're going to be confronted with when they're over there,"
Unsurprisingly, organising such a trip is no mean feat. Football Federation Victoria has given the club special permission to partake in the tournament, moving the team's first four matches of the 2016 season to catch-up rounds so that they can participate.
With the support of the federation, Bayside and Kingston City councils and most importantly everyone who contributed the fundraiser, our under 14's become the first team to represent Bentleigh Greens on the global stage.
Adversity was to be expected for such a campaign, given how difficult it is to raise a lot of money, but the goal was to have none of the kids pay and that, most importantly, has been successful. Notwithstanding, the coach says the hardest bit was just getting it started.
"After the excitement of committing to the tournament, getting those first thousand dollars was the hardest part,"
"Once it had momentum and we raised $15,000 to $20,000, people started thinking, well this is actually happening."
"Everyone's on edge, we can't wait to be on that plane."
#WeDareToDream