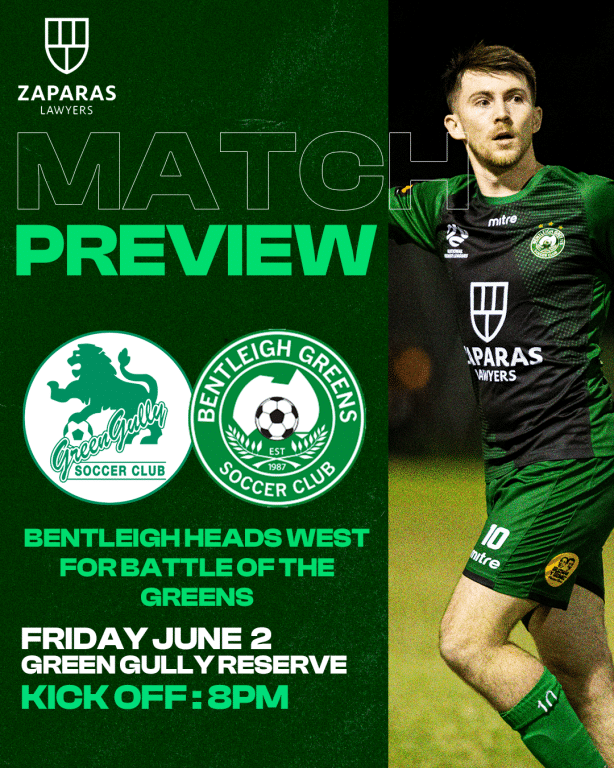 In a highly-anticipated clash, the Bentleigh Greens are set to face off against Green Gully SC at the Green Gully Reserve in NPLVIC Round 16. This match carries immense importance for the Greens as they aim to bounce back from a recent setback and secure a vital victory.
The Greens make the journey west in search of valuable points after narrowly missing out on a crucial win against relegation rivals Moreland City in their previous outing. The loss has left the Greens trailing three points behind Moreland City in 12th place, with St Albans Saints also just four points ahead in 11th place. It's a critical juncture for Bentleigh as they strive to climb the ladder and secure a more favourable position.
Learning from their past experiences, the Greens are well aware of the need to start strong and avoid any early setbacks. In their previous match against Moreland City, they fell behind 2-0 within the first five minutes, ultimately leading to a defeat. This time around, the Greens are determined to avoid a repeat and showcase their resilience and fighting spirit from the opening whistle.
The clash at Green Gully Reserve promises to be a fiercely contested battle. The Greens will rely on their collective strength, tactical acumen, and the skills of their talented squad to overcome their opponents. The players are eager to prove their mettle and demonstrate their unwavering commitment to securing a positive result.
As the Greens enter this pivotal match, they will draw inspiration from their previous successes and harness their fighting spirit. With the determination to turn their fortunes around, they are determined to leave no stone unturned in pursuit of victory. The entire team, led by coach Ric Marchioli, will be fully focused and prepared to execute their game plan with precision and intensity.
Fans can expect a thrilling encounter as the Greens clash with Green Gully in the Battle of the Greens. Kickoff is set for 8:00 PM at the Green Gully Reserve. Show your support and cheer on the Bentleigh Greens as they strive for redemption and aim to secure three vital points!