Bentleigh Greens Secure Defensive Talent Stefan Brecevic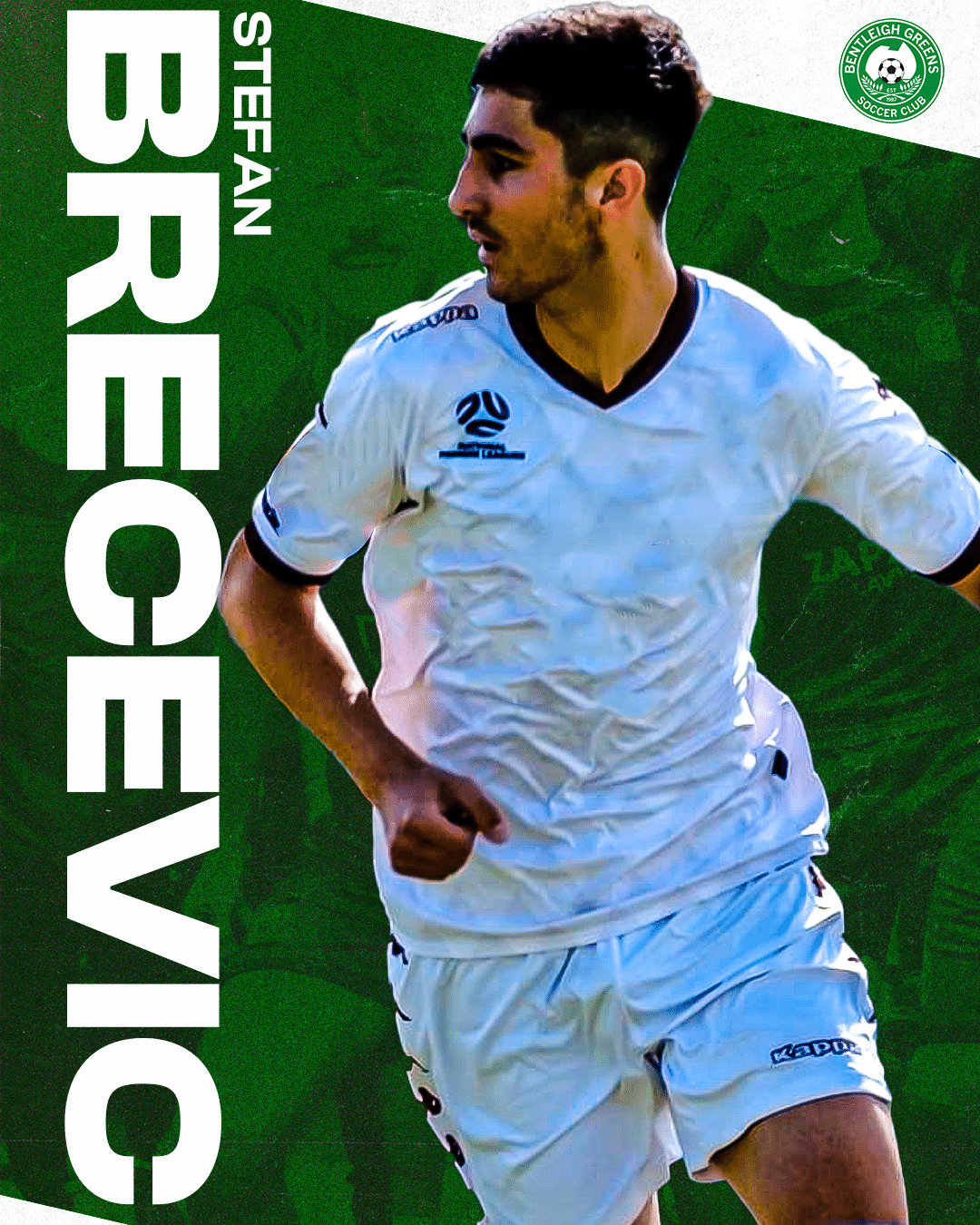 The Bentleigh Greens are delighted to announce the signing of Stefan Brecevic, a promising young defender, who joins the club from Bulleen Lions. Brecevic's arrival brings a fresh injection of talent to the Greens' defensive line, adding to the team's depth and strength as they continue their pursuit of success in the NPL Victoria.
Brecevic, known for his ball-playing abilities and dominant aerial presence, caught the attention of the Greens' coaching staff, including head coach Ric Marchioli. The 21-year-old centre-back has already shown great potential at Bulleen, where he spent 11 seasons in total, including two years with the senior team.
When asked about the opportunity to join the Bentleigh Greens, Brecevic shared his excitement, saying, "I just got a call from Riccardo, and once I learned about the opportunity, I couldn't pass it up. It's a great opportunity to take my game to the next level."
Brecevic's preferred position is in the heart of the defence, where he excels at keeping the ball on the ground and distributing it with precision. He combines his technical skills with a love for crunching tackles, demonstrating his commitment to both defensive solidity and actively building attacks from the back.
Brecevic said it was a great honour to be joining a club like the Greens. 
"Just joining such a big club with a rich history is a huge honour. And to play under a coach like Riccardo with so much A-Leagues and NPL experience, I'm just so eager to learn from him and the boys in general. All the boys have been so welcoming since I joined, and I'm excited to join them on the pitch."
Reflecting on the positive spirit within the team, Brecevic said, "Everyone's extremely positive because we know we shouldn't be in this position. A couple of wins can change that, and everyone's just very positive and focused on each game as it comes. Getting the three points is our priority, and everyone's very excited."
Brecevic's signing signals the Bentleigh Greens' commitment to strengthening their squad and pursuing success in the NPLVIC. The defender has been in training for the past four weeks with the Greens and is ready to make his mark on the club.
Senior Coach Marchioli said, "We're really pleased. I have followed Stefan's progress for a while and it was a great opportunity to bring him in to make our team stronger.
"He's still young but he's already had a couple of years of senior experience and he's really keen to test himself at this level.
"He has fitted in well so far and we're really looking forward to having him as part of the club and team moving forward."
Brecevic is available to make his debut this Saturday against North Geelong Warriors.