Zaparas Lawyers Match Preview: Bentleigh Greens Seek Victory in Rematch Against North Geelong Warriors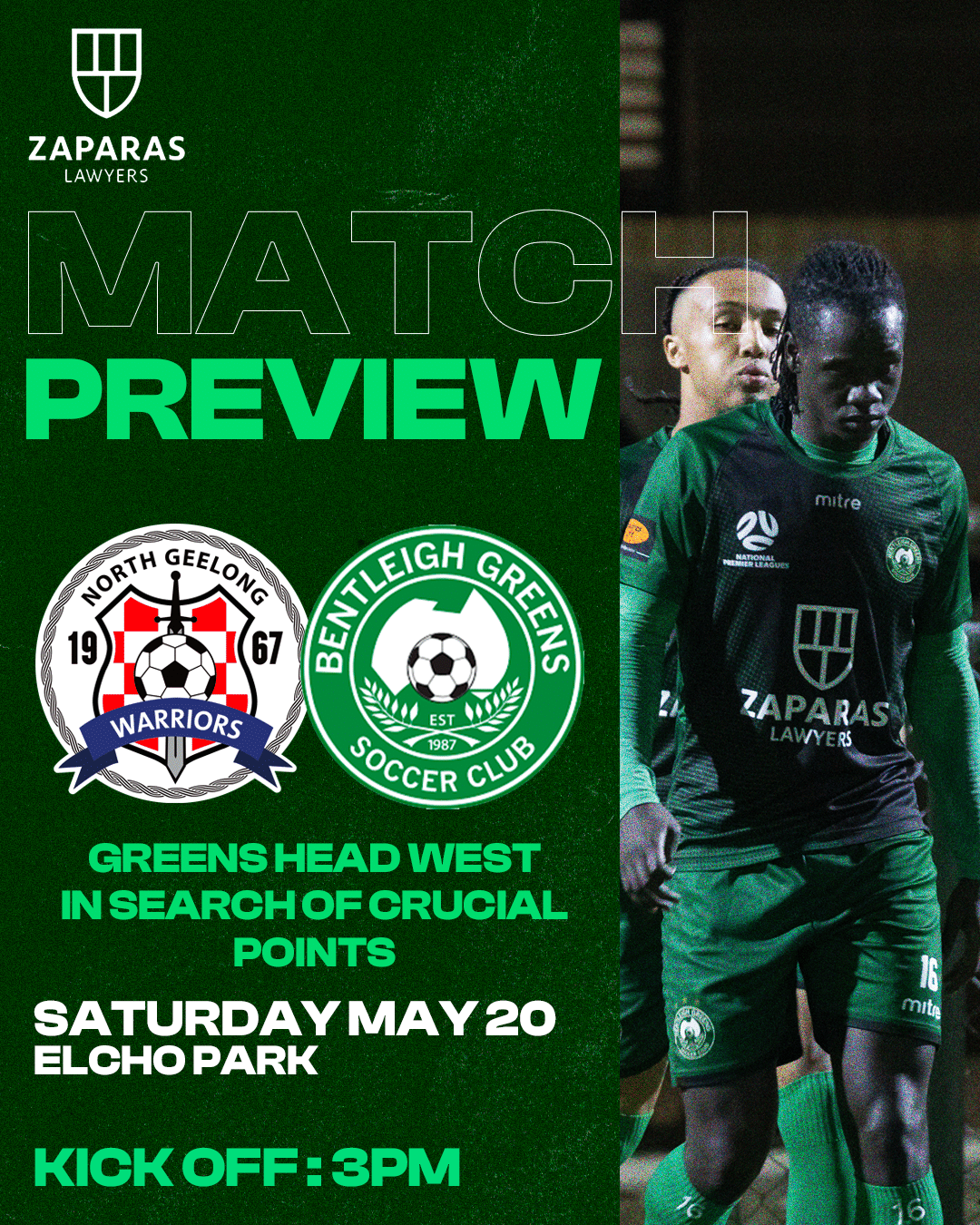 As the NPLVIC season reaches its halfway point, the Bentleigh Greens are primed for a showdown with familiar foes, North Geelong Warriors, at Elcho Park. This rematch against the Warriors presents an opportunity for the Greens to put the first half of the season behind them and embark on a fresh journey towards redemption.
The previous encounter between these two sides saw the Greens suffer a 3-1 defeat, leaving a bitter taste in their mouths. Now, fueled by a burning desire to right the wrongs of the past, the Greens are determined to secure a much-needed victory and reverse their fortunes.
This clash assumes even greater significance as the bottom two teams in the league square off, making it a true six-pointer. Both sides find themselves in the midst of a battle to climb up the ladder and salvage their season. The Greens understand the importance of seizing this opportunity to collect crucial points and ignite a resurgence.
While the Warriors have struggled to find the back of the net consistently, scoring only eight goals in their last 12 games, the Greens, too, have encountered challenges in converting their chances. Under the guidance of Riccardo Marchioli, the Greens have shown glimpses of improvement, but the Greens will need to find a reliable route to goal to ensure they continue to pick up precious points.
The journey to redemption is paved with determination, resilience, and the ability to seize opportunities. The Greens are aware that every point is valuable as they strive to climb the ladder and establish themselves as a force to be reckoned with. A victory against the Warriors would not only provide a much-needed boost in morale but also serve as a catalyst for the Greens' resurgence.
With the second half of the season underway, the Greens are ready to showcase their growth, tenacity, and unwavering spirit. Elcho Park will be the backdrop for a battle filled with intensity, as both teams fight tooth and nail for a crucial victory.