Zaparas Lawyers Match Preview: Bentleigh Greens Seek Redemption Against Moreland City in NPLVIC Showdown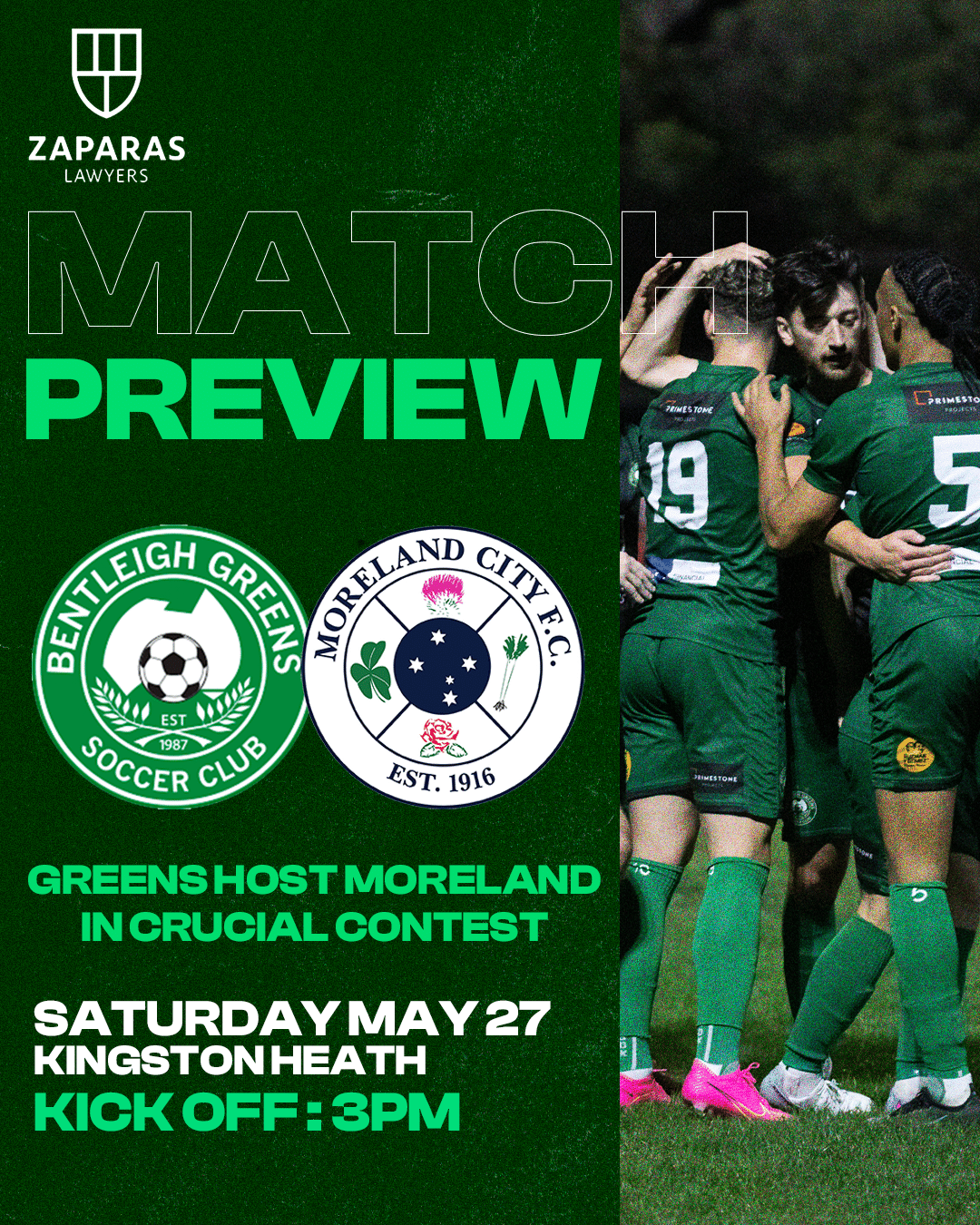 The Bentleigh Greens are gearing up for a highly-anticipated clash against Moreland City FC in NPLVIC Round 15 action at the Kingston Heath Soccer Complex. This encounter holds a special significance for the Greens as they aim to avenge their earlier defeat to Moreland and secure a crucial victory.
In their previous meeting, the Greens took an early lead with a sensational Jackson Morgan header, only to be reduced to ten men after a red card. Moreland capitalized on their numerical advantage to snatch a 2-1 victory. However, this time, the Greens will have the services of the talented Christos Theodorakopoulos, who previously played for Moreland. His presence in the Greens' lineup is expected to make a significant impact.
The Greens enter this match with a strong determination to turn their fortunes around. Although they suffered a mid-week exit from the Australia Cup against a formidable Melbourne Knights, they showed resilience and determination in their recent 2-1 league win over North Geelong Warriors. Ric Marchioli, the Greens' coach, will look to harness the team's momentum and guide them to another important victory.
With the potential return of several key players who sat out the midweek cup tie, the Greens are eager to capitalise on their home advantage and secure a much-needed win. A positive result would not only provide them with valuable breathing space in the league standings but also boost their confidence and widen the gap between the Greens and the dreaded relegation zone.
As the battle unfolds on the pitch, fans can expect an intense encounter filled with determination, skill, and the never-say-die spirit that defines the Greens' style of play. The team will leave no stone unturned as they strive to secure a deserving victory and showcase their potential in front of their dedicated supporters.
Don't miss this thrilling showdown between the Bentleigh Greens and Moreland City FC. Kickoff is set for 3:00 PM this afternoon at the Kingston Heath Soccer Complex. Be there to witness the Greens' quest for redemption and cheer them on to victory!