Bentleigh Greens secure passage to Australia Cup national rounds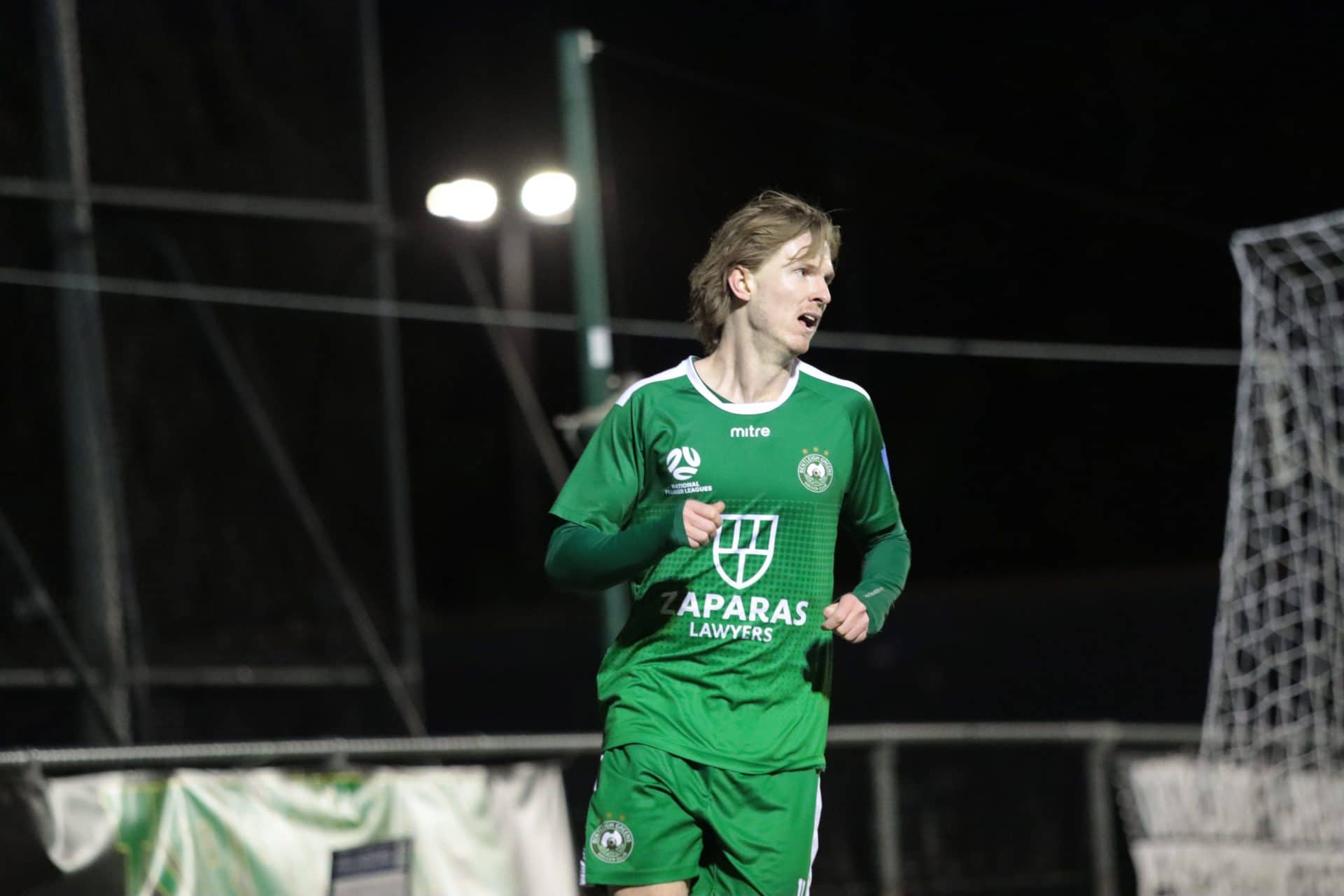 Bentleigh Greens booked their ticket to the national round of the Australia Cup, with a comprehensive 3-0 win over State League 1 North-West outfit Banyule.
The Greens were made to work for it by the visiting Bulls, who impressed with their defensive discipline, but they could not keep out Bentleigh on a chilly night at Kingston Heath, the goals eventually coming through Mitchell Hore and super sub Lucas Derrick.
It took until the 38th minute for the opener to come, however, Bentleigh accounted for the vast majority of possession in the early exhanges.
The patient Greens poked and prodded at the Bulls' defence, searching for a way through but were forced to recycle possession as the Dom Barba's side sat deep, happy to concede possession and take their chances on the break.
The Greens saw early shots blocked or go wide as they tried to find a path to goal through the sea of bodies.
Hore's opener came courtesy of a fantastic driving run from Pierce Waring down the left flank, cutting the ball to the back post for Yagoub Mustafa.
Mustafa's strike hit the post and rebounded kindly for Hore who had a simple header to finish the move and open the scoring.
The half finished with the Greens a goal to the good, having taken eight shots on goal to Banyule's two.
It was much the same story in the second half, as the Greens pushed relentlessly for more goals.
Thomas Strickland hit the post in the 61st minute, with Derrick arriving on the scene in the 68th minute, replacing Mustafa.
He would have an instant impact, finding the back of the net in the 71st minute, executing a lovely first-time finish into the far post after his perfectly-timed run was superbly found from midfield.
He had his second nine minutes later, as the Greens pounced on a poor Banyule clearance, with Derrick picking the ball up outside the box and firing home a fierce shot on goal that Daniel Collison couldn't stop.
Collison did, however, stop the Greens from adding to their score, making a number of solid saves to keep the scoreline somewhat respectful for the visiting side.
With victory secured, Senior Men's Coach Nick Tolios now turns his focus back to league duties, as the boys travel to St Albans Saints this Friday night, as well as planning for his coaching debut in the national rounds of the Australia Cup.
Match Replay: