Bentleigh Greens sign Manase Abandelwa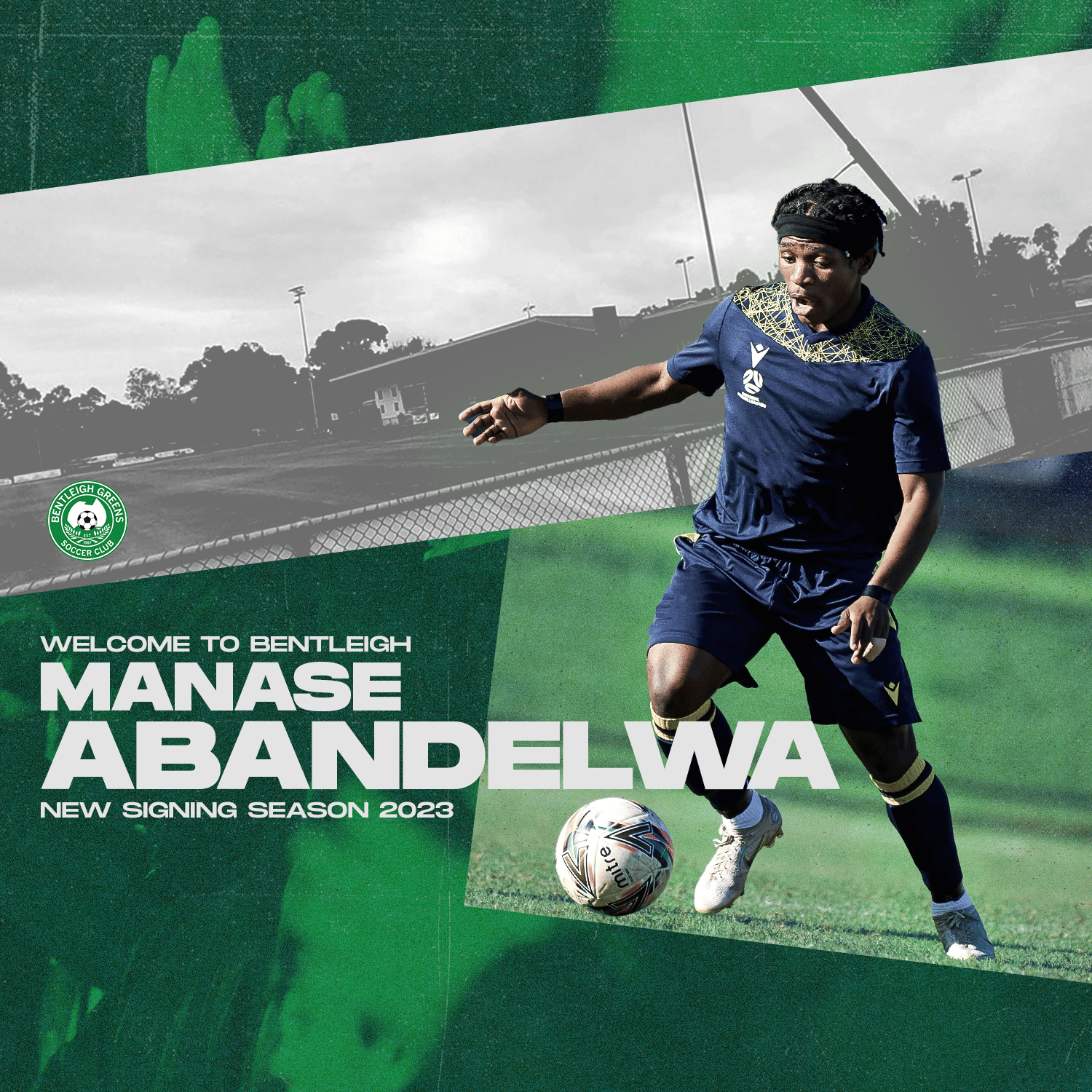 Exciting talent Manase Abandelwa is the latest West Australian product to sign for Bentleigh Greens.
The dynamic winger follows in the footsteps of the likes of Ajak Riak, Yagoub Mustafa and Jack Painter-Andrews in arriving at the Greens after promising performances in NPL WA.
Arriving from Inglewood United, Abandelwa possesses incredible pace, a cracking shot and a deceptive amount of strength, and he will be looking to make an impact for the Greens in his debut campaign in NPL Victoria in 2023.
"I like new challenges, and I know the Greens have a fantastic track record in the competition and are very ambitious to continue to be successful, just like myself," he said.
"I've seen what the likes of Ajak, Yagoub and Jack have done. I've played with and against them and seeing how they've adapted into Victoria gives me a lot of confidence because I know the ability I have and – touch wood – I think I can adapt to the league.
"Most people I know have told me that it's a faster league and it can be more physical than it is in WA, but I think that suits me."
Abandelwa said he was excited to show the Greens faithful what he can do at Kinston Heath next year.
"I'm a very direct and creative type of player," he said.
"I look to try and find space and get forward if we can, and we have the opportunity. If we don't, I try and keep the ball.
"I like taking players on 1v1, and I think that's something I've been good at for a long time and I'm not scared to shoot. I know I have the ability to score from distance so if I see the opportunity I'm going to try it."
Having received glowing reviews of the Greens from his former teammates, Abandelwa said he jumped at the opportunity when he learned of Bentleigh's interest.
"I've only heard good things about the club and the environment there," he said.
"They always put together a competitive team and they have some great players, so I couldn't think of a better place to go for this exciting new challenge. I know it will be a test, but I'm excited to take it on."