Lucas Derrick kick-off Bentleigh Greens re-signings ahead of Season 2023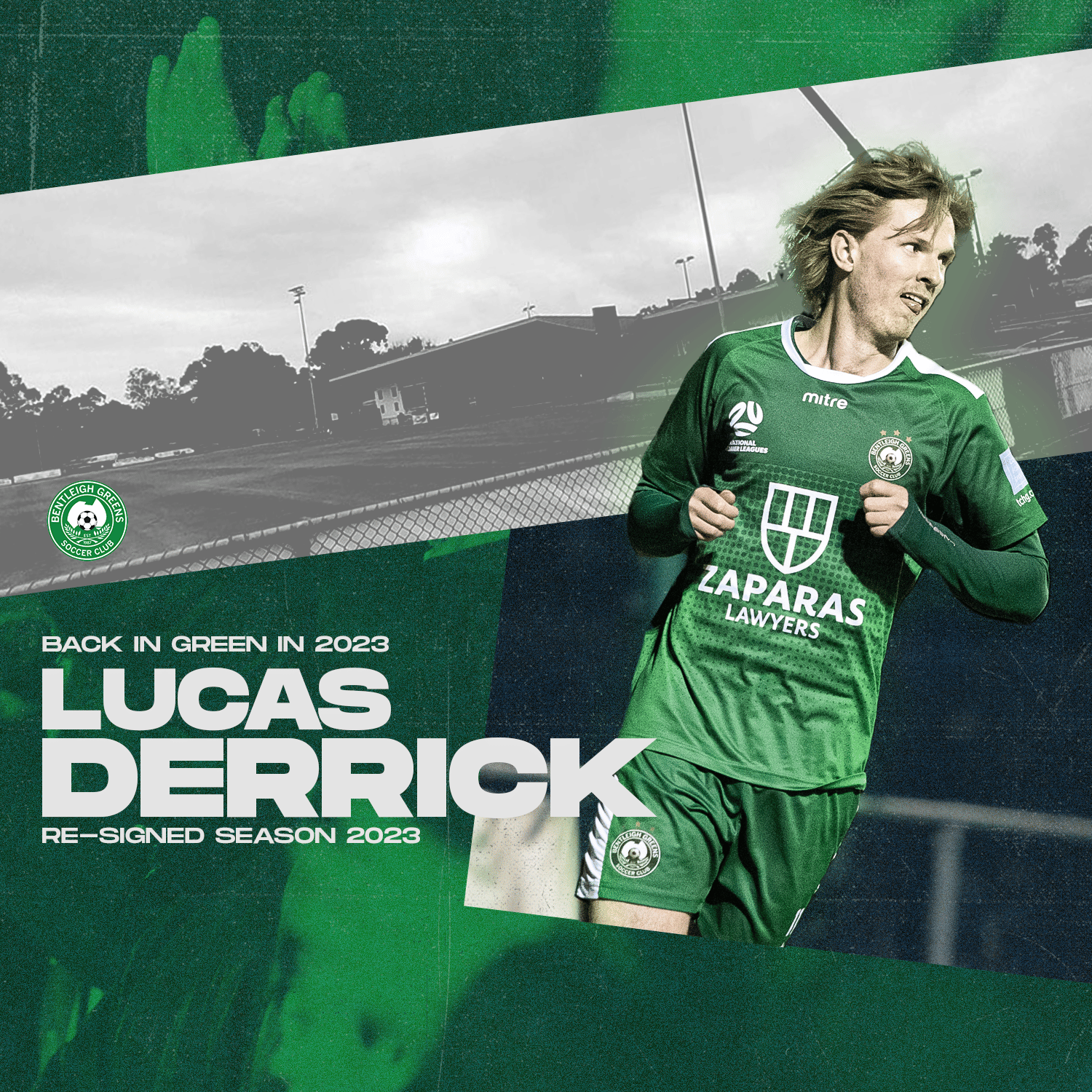 Lucas Derrick will remain a Green in 2023.
The ormer Australia Under-17 international and Melbourne Victory and Melbourne City academy product has re-signed with the Bentleigh Greens, with the overall club structure and culture convincing him to stay on.
"The last few years have been a bit up and down with COVID, and I've missed a lot of time through injury as well," he said.
"It was great having a full season in 2022, and I had such a great experience here. The club is run by great people, and there's a winning culture that I've enjoyed being a part of.
"There had been some contact from other clubs but leaving never really crossed my mind."
Derrick said there was a sense of excitement at the club, with the players eager to prove themselves to new coach Alfredo Costantino.
"I think when there's new personnel, it gives a bit of a fresh start for everyone and everyone has the chance to prove themselves, so it can bring another level out of players," he said.
"I think with the coach now being full-time, we know the coach will be analysing everything, and he'll always be looking to get something extra out of us, so we need to match that."
Derrick is the first 2022 player to be announced as having re-signed for the club, with the Greens recruitment drive already underway.
The club has announced the signings of Bon Scott and Scott Hilliar from Avondale FC, and Derrick is confident that the Greens will assemble an excellent squad for Season 2023.
"Year in, year out, you can count on Bentleigh having a good team. There's a high turnover in this league, but Bentleigh has the structure and facility that attracts good players, and we always have some great under-20s coming up through the ranks as well," he said.
"So there will be great competition for places and some great players competing for those positions, so I hope I can have a consistent season and keep building on my return from two knee reconstructions.
"I think I had some great moments last season, but this year I want to play more games and achieve a greater level of consistency."