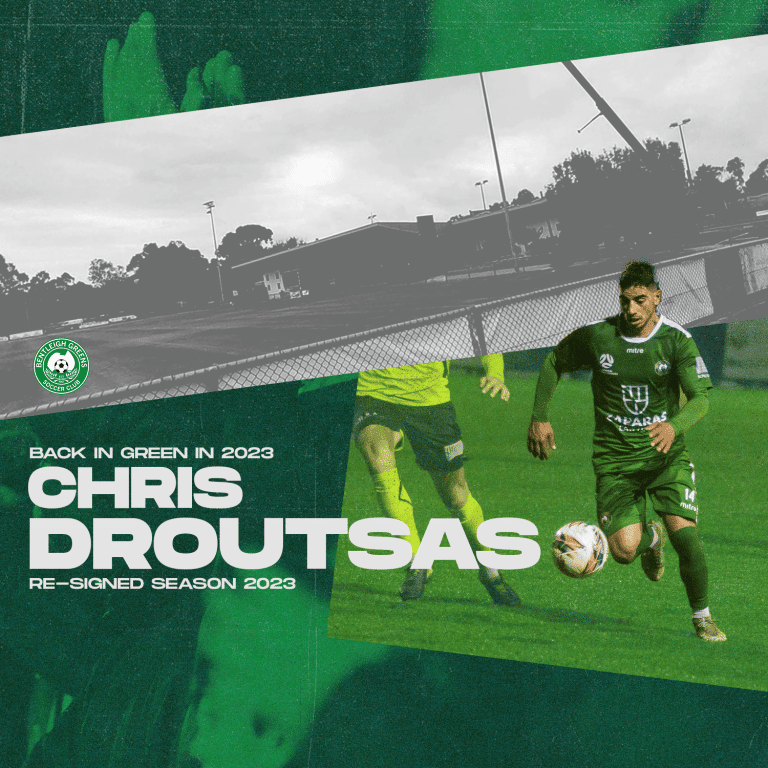 Chris Droutsas will be back at Kingston Heath in 2023, having re-signed with the Bentleigh Greens.
Droutsas returned to the club from Eastern Lions during the 2022 season and quickly established himself as a reliable player in the starting XI.
Playing 626 minutes across 11 games since returning to the club, including 76 minutes in the Dockerty Cup final win over Oakleigh.
He created six chances across the 11 games he played and scored one goal in a 3-0 win over his former club, Eastern Lions.
Droutsas brings plenty of versatility to new coach Alfredo Costantino, and is able to play on either wing or through the middle. He also filled in capably at right-back towards the back end of the season as the Greens managed a hectic schedule of games.
He rejoins Lucas Derrick, Ben Carrigan, Tom Strickland, Christian Cavallo, Kai Adachi and Maceo Jones in re-signing for the Greens, alongside new boys Bon Scott, Scott Hilliar, Manase Abandelwa, Thiak Kuel, Aydin Mustedanagic, Mario Barcia, Mitch Rooke, Kane Runge, Gavin O'Reilly and Luka Ninkovic.