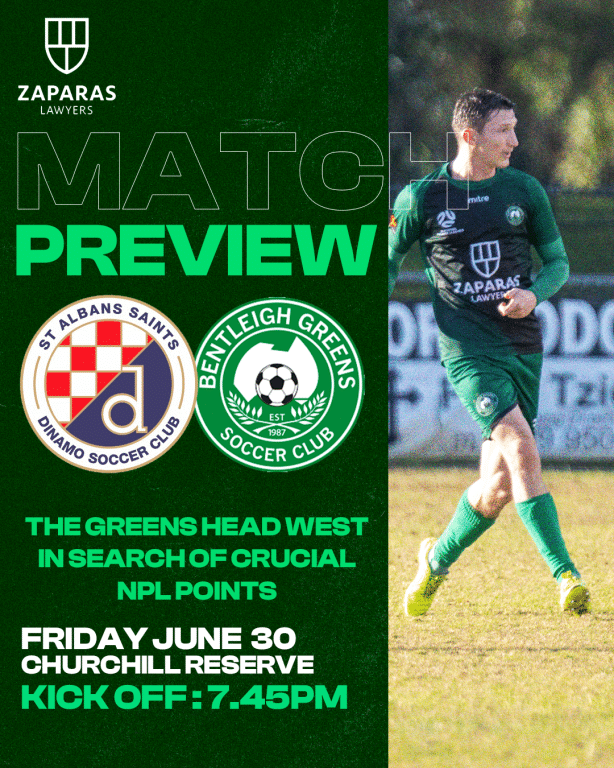 It's a crucial fixture for the Bentleigh Greens as they face off against St Albans Saints SC at Churchill Reserve on Friday, June 30th, at 7:45 PM. Both teams need points, with the Greens aiming to climb off the foot of the table and the Saints looking to distance themselves from the relegation battle.
In their previous encounter this season, the Greens enjoyed their best result thus far, securing a convincing 4-1 victory at Kingston Heath. They will be eager to replicate that performance and snatch another vital win, potentially lifting them off the bottom of the ladder.
However, St Albans Saints will be determined to avenge that defeat and make their own statement, particularly at home and with memories of their loss at Kingston Heath living in the memory.
Bentleigh Greens have recently shown improvement, securing points in their last two games. Their defensive resiliency has been commendable, but they will look to enhance their attacking prowess to convert opportunities into goals.
In preparation for this vital clash, the Greens have welcomed several new faces to the club. More details about these additions will be announced soon, so stay tuned to the club's social media channels for updates. These new signings inject fresh energy and competition within the squad, elevating the team's performance on the pitch.
Both teams have endured challenging seasons, but every match brings an opportunity for redemption. The Greens understand the significance of this fixture and the need to secure vital points to propel their campaign forward. Supporters can expect a hard-fought encounter as the Greens battle against a determined St Albans side.
Churchill Reserve sets the stage for an enthralling clash that promises drama, passion, and moments of brilliance. Join us on Friday night as the Bentleigh Greens strive for redemption and aim to leave their mark on the game. Stay tuned for the match report and highlights as we bring you all the action from this captivating NPL Round 20 showdown.
Come on, Greens!