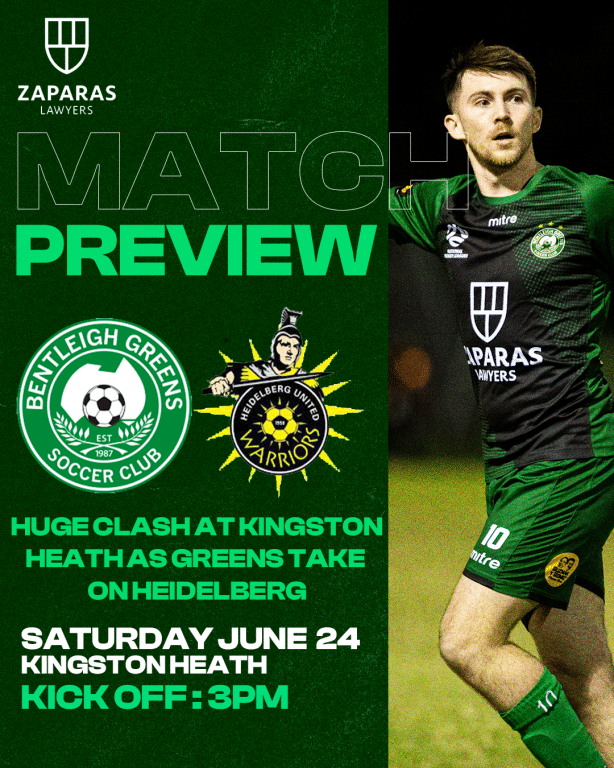 NPL Round 19 brings an intriguing matchup as Bentleigh Greens SC host Heidelberg United FC at Kingston Heath on Saturday at 3:00 PM. Despite a challenging season, the Greens have shown glimpses of their potential, and they aim to build on their spirited performance from last week's draw against Dandenong Thunder.
Opta Facts reveal some fascinating insights into this encounter. Heidelberg United emerged victorious in their previous meeting, defeating the Greens 3-1, which halted their four-game winless streak against Bentleigh (D2, L2). However, the Greens have an opportunity to turn the tide at their home ground.
Despite struggling to win as many games as they would have liked at home this season, the Greens have demonstrated resilience and determination and are seeking to reclaim their winning form at home starting on Saturday. Overcoming Heidelberg United will require a collective effort and a strong defensive display.
On the other hand, Heidelberg United FC has encountered struggles on their away ventures, winning just one of their last eight NPL Victoria Men matches away from Olympic Park. They have suffered four consecutive away losses, conceding an average of five goals per game during that period. The Greens will look to exploit these vulnerabilities and find their attacking rhythm to secure a vital victory.
Both teams possess key players who could influence the outcome of the match. Mario Barcia of Bentleigh Greens has been a standout performer, consistently winning possession and showcasing his tenacity in midfield. His contributions will be essential in maintaining control and dictating the tempo of the game.
As the game unfolds, expect an intense battle as both teams vie for crucial points. The Greens are determined to overcome their challenging season and make a statement against Heidelberg United. Supporters can anticipate a highly competitive encounter, with strategic manoeuvres and goal-scoring opportunities on display.
Join us at Kingston Heath as the Bentleigh Greens rise to the challenge against Heidelberg United.
Come on, Greens!