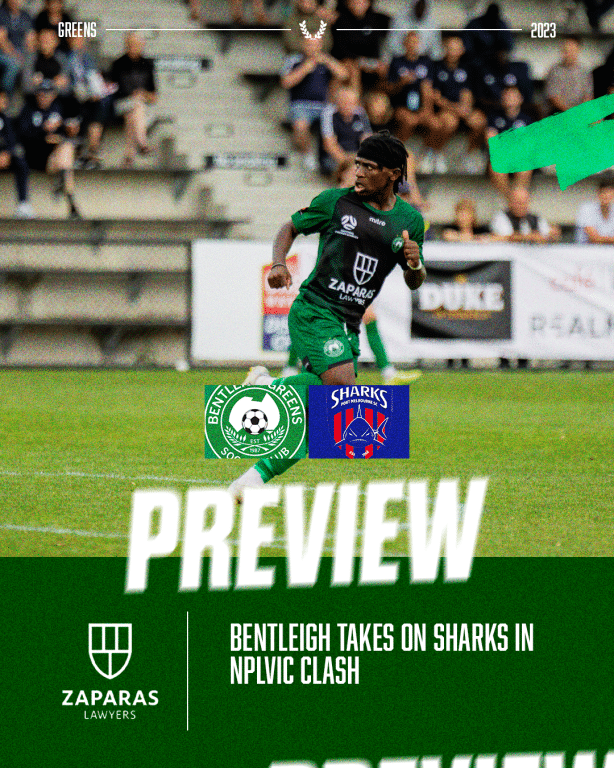 A thrilling clash awaits as Bentleigh Greens SC take on Port Melbourne Sharks SC in Round 24 of the NPL Victoria competition at the Kingston Heath Soccer Complex. With both teams eager to secure a victory, the stage is set for an intense battle on Saturday, 29th July at 3:00 PM.
The Greens are determined to bounce back from their recent setbacks and regain momentum. Despite some challenging encounters against top-tier opposition, they have shown flashes of brilliance in their attacking play and tenacity in defence. Now, they aim to translate these positive attacking movements into a much-needed win.
The match against Port Melbourne presents an opportunity for the Greens to demonstrate their capabilities and ability to compete against strong adversaries. In their previous meeting, the Greens showcased their fighting spirit but went down to a last-minute winner against the Sharks, a ridiculous long-range strike in the dying stages of the game. This time around, they seek to improve and clinch all three points against the Sharks.
The Port Melbourne Sharks are undoubtedly one of the NPL Victoria's toughest opponents on their day, however, a 4-0 loss to South Melbourne last week did demonstrate the chinks in the armour that exist for the Sharks.  Chris Duggan is undoubtedly the man to watch, having scored an impressive 12 goals in 18 games this season.
With the battle for points intensifying as the season reaches its climax, every goal and every defensive stand becomes crucial in determining the final standings. Under coach Riccardo Marchioli, the Greens have left no stone unturned in the search for improvement and with just three games remaining, Marchioli and Co. will be striving to give the Greens fans the joy they desperately deserve.
This is the last Bentleigh Greens home game of the season, so we call on all Bentleigh fans to come out and cheer the boys on in this crucial league encounter and help cheer the boys onto victory.