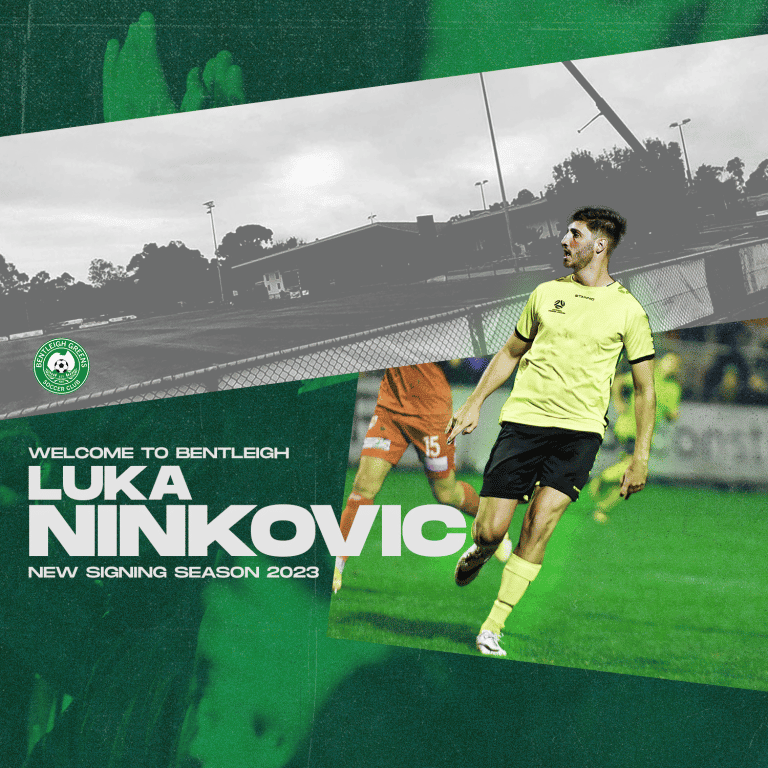 Bentleigh Greens are excited to welcome striker Luka Ninkovic to the club.
Arriving from Heidelberg United, Ninkovic brings proven NPL Victoria experience to the Greens frontline and, at just 25-years-old has his best years ahead of him.
Ninkovic arrives at the club and continues his relationship with new Greens coach Alfredo Costantino, whom he worked with at Heidelberg.
"I met Alfredo at Heidelberg, and when he got the job at Bentleigh, he got in contact very quickly and spoke to me about coming down," he said.
"He's been pretty clear about what he wants from me. I know I'm here to score goals and I think the style of play here suits me and my strengths.
"I want to score goals but also to try and hold the ball up and try and bring others into play."
The forward said he was delighted to be given the opportunity to play at Kingston Heath.
"On a personal level, I'm just really grateful to get an opportunity to play as a striker and get an opportunity to prove myself in that role," he said.
"I know a few of the boys from the past, so I'm excited to get to play with them, and I'm just trying to do my bit so the club can win as many accolades as possible this season."