Greens claim Grand Final glory over Bergers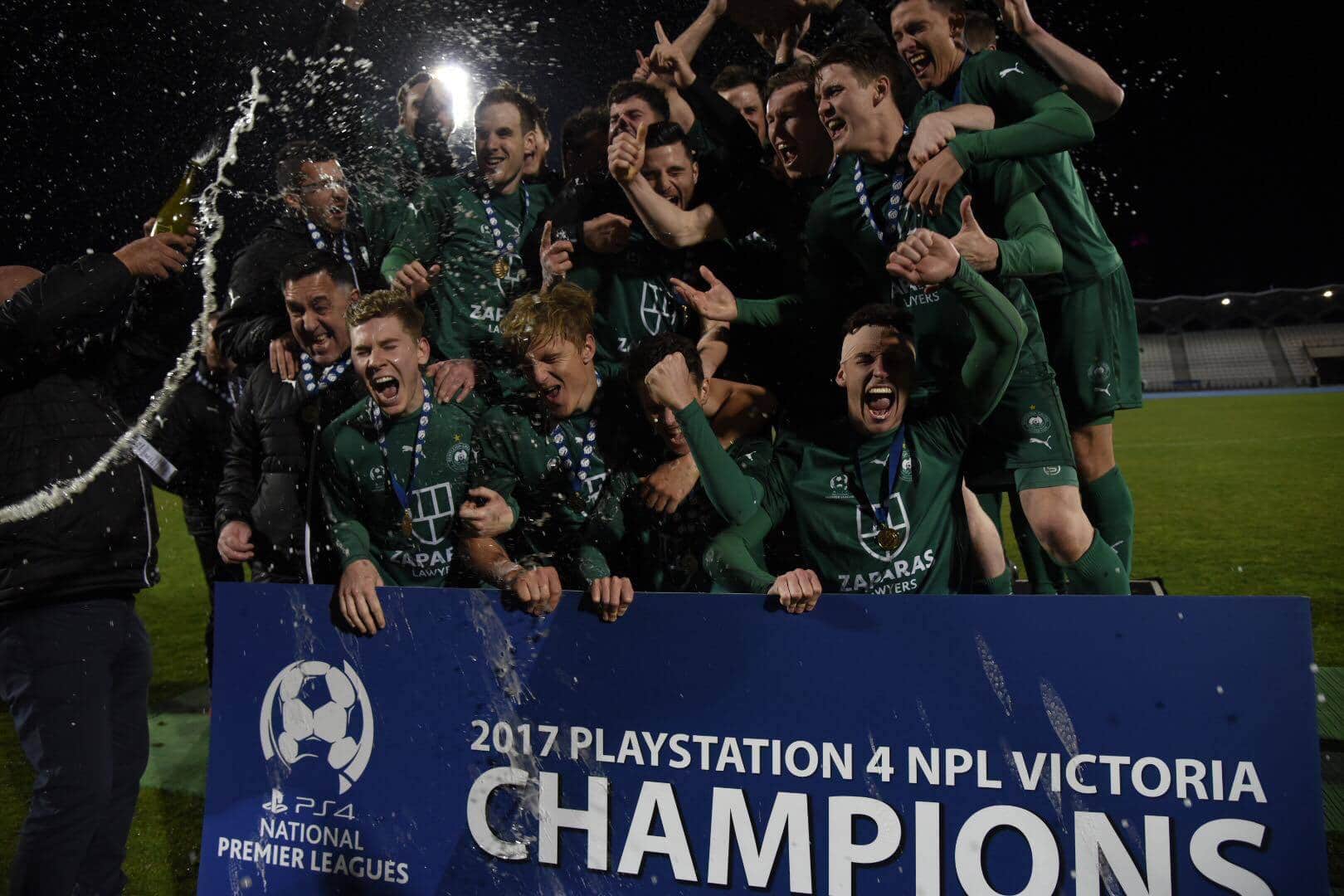 THE BENTLEIGH GREENS HAVE WON THEIR SECOND CHAMPIONSHIP IN 3 YEARS AFTER A DRAMATIC 2-1 EXTRA TIME WIN OVER HEIDELBERG IN SUNDAY EVENING'S GRAND FINAL AT LAKESIDE STADIUM.
The Greens started on the front foot creating several half chances in the opening 20 minutes of the game, however they were unable to capitalise on the opportunities.
While the Bergers finished the half on the front foot, Greens keeper Ryan Scott ensured that Bentleigh went into the half time break all square.
The Greens capitalised first with Trent Clulow making the most of a Bergers defensive mix up giving Bentleigh an important lead.
However, it was Heidelberg who struck next through the mercurial Kenny Athiu from the penalty spot after Luke Pilkington's foul on Michael Trigger.
Some further Ryan Scott heroics ensured the game would go into extra time, with the Greens keeper pulling off multiple big saves either side of the Bergers equaliser.
Despite the first half of extra time being relatively dour the second half sprung to life very quickly.
Ross Honos created some space from range sending a strike into the top corner of the net to give the Greens the lead 1 minute into the second half of extra time.
Heidelberg grew in desperation with the Bergers creating several golden chances.
Once again Ryan Scott stood tall as well as Ben Litfin who dug out a goal line clearance with 2 minutes to go ensuring the Greens would hold on.
Ryan Scott was awarded the Jimmy Rooney medal for player of the match for his heroics during the match.
Speaking after the game, John Anastasiadis spoke of his delight at bringing another title to the Greens.
"It has been a long season, and to cap It off winning the big one is very very satisfying… it was a tough game there is no doubt that Heidelberg were very good but we took our chances."
Watch the full press conference with John Anastasiadis and Luke Pilkington below
STARTING XI| Scott (GK), Litfin, Webster, Archibald, Pilkington, Ruthven, Ward, Holmes, Clulow, Brennan, Thurtell
SUBS| Gifkins, Hatzimouratis, Jankovic, Glavan, Honos