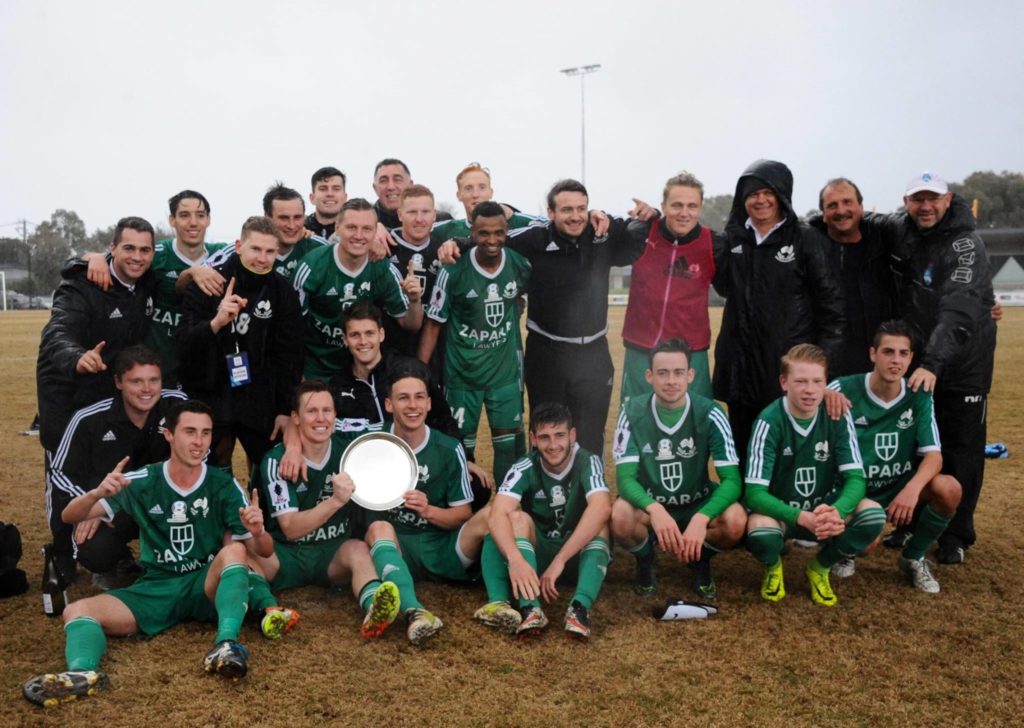 By Chris Harris
The Bentleigh Greens won their first NPL Victoria minor premiership after defeating Port Melbourne SC 4-1 in the final league game of the season.
This becomes the third trophy that the club has secured this season following their maiden FFV Community Shield and Dockerty Cup triumphs.
Bentleigh went into the match knowing that the six-point lead they held over Heidelberg United and South Melbourne was enough to be crowned NPL premiers regardless of the result.
Nevertheless, the team was ready for a tough assignment against Port Melbourne and was keen to end the regular season on a winning note.
Dion Kirk was awarded a penalty early on but blasted his kick straight into the crossbar. Ryan Paczkowski was on hand to drive home the opener from the edge of the box.
The lead didn't last for long as a solo effort from Alec Goodwin saw him weave into the box and strike a thunderous shot at goal, hitting the crossbar and into the net.
The teams looked set to head to the break at one goal apiece until Paczkowski found himself in the right place again. He slid in at the far post to meet a John Maclean cross and bury into the roof of the net.
Bentleigh looked the better team after the break to as Ross Archibald managed to poke home from close range in the 54th minute to put the Greens 3-1 up.
The game became wrapped up as Fin Olsen, on debut, finished off a Kamal Ibrahim cross to make it 4-1 and a comfortable three points.
Olsen was wrapped to make his debut and get on the scoresheet as he spoke to the club's media after the match.
"It felt pretty good actually, I've been on the bench a few times but to come on and get a goal was good, especially in the last game of the season."
Bentleigh will now face Devonport Strikers in the round of 16 FFA Cup at Valley Road, Devonport and will return to Kingston Heath for their NPL Victoria semi-final in two weeks.
STARTING XI | Ryan SCOTT (GK), Nick APOSTOLOPOULOS, Ross ARCHIBALD, Jack WEBSTER (C), Josh BRINDELL-SOUTH; Luke PILKINGTON, Dion KIRK, Kieran DOVER; John MACLEAN, Ryan PACZKOWSKI, Kamal IBRAHIM
SUBS | Kile KENNEDY (GK), Troy RUTHVEN, Tyson HOLMES, Brady QUINN, Fin OLSEN