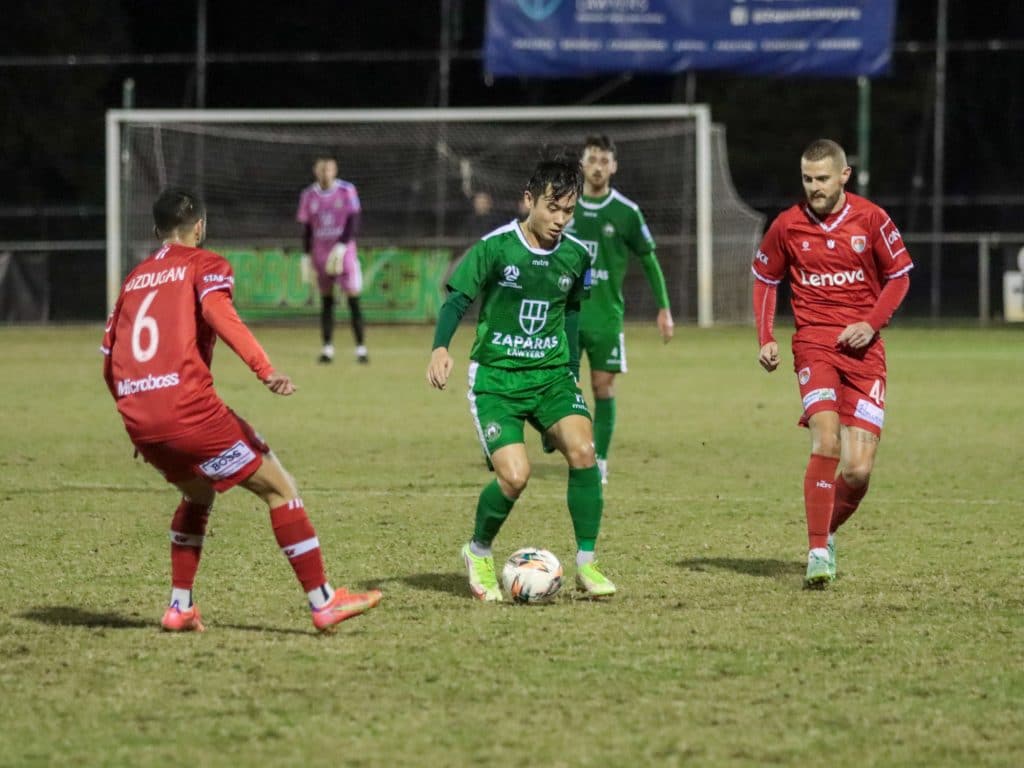 Danny Kim is eyeing off a massive month with the Bentleigh Greens.
The former A-Leagues midfielder is all set for a huge run of fixtures with the Greens still fighting for their spot in the NPLV finals, alive in the Dockerty Cup semi-finals and the national rounds of the Australia Cup.
A much-needed 4-0 win over Green Gully last Friday night has tightened the gap in the race for finals even more, with just two points separating the Greens in seventh from Avondale FC in fourth.
Kim said he was enjoying the challenges of playing in the NPLV, which he describes as the best league in Australia outside of the A-Leagues, but said the Greens needed to continue to play like they did against Gully to ensure the next few weeks set the Greens up for a successful end to the season.
"The form has been a bit mixed. I'm a pretty positive due, but it's been up and down with mixed results and a lot of injuries," he said.
"But there's still so much to play for and we're in that really crucial part of the season. This is when results really count."
Kim said he was relishing his first trip to the national rounds with the Greens in the Australia Cup.
"Probably like the other boys, I think away trips or A-League teams is what you want at this stage of the competition," he said.
"But it's still exciting. We back ourselves against Broadmeadows and we will try and get the win and see who we draw in the next round.
"I think when you draw a team from another NPL you just back yourself to stick to how you like to play and trust that it will get the job done.
"We're always down for the challenge in the Cup."
Kim said he and his team-mates would be focused on making sure they were prepared for the heavy run of fixtures to come.
"It's a very intense month for us and there's a lot of fixtures to play," he said.
"We have Heidelberg United in the Dockerty Cup semis and we know that they are a top team and they're a bit similar to us in the way that they've had a mixed season but they're coming on strong now and have made some key signings to strengthen themselves.
"It's pretty much make or break over this next month or so … but I love the games and I think we've just got to switch on and be professional and do all the little things right.
"We can't take our foot off the pedal. All the games coming up are important so we need to be ready for them."