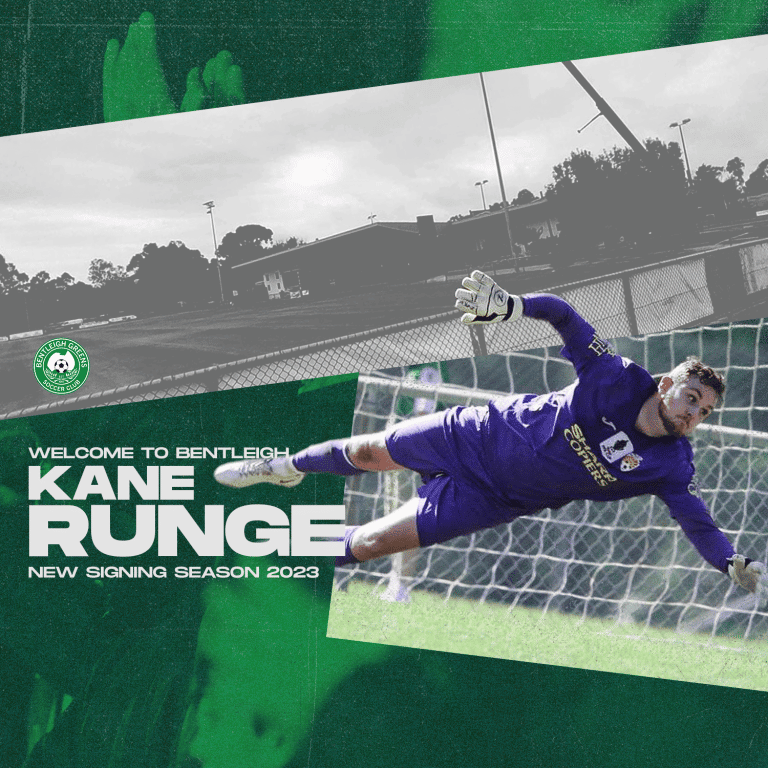 Bentleigh Greens have added Kane Runge to their goalkeeping stocks ahead of Season 2023.
The former Dandenong Thunder shot-stopper – who also has experience with A-Leagues outfit Newcastle Jets – brings fantastic experience to the club's goalkeeping department.
Runge said he was looking forward to joining the squad at Kingston Heath.
"The Greens are such a big club in the scheme of the NPL and Australia, so when the opportunity came up, I thought it would be a great opportunity and a good new challenge after a couple of seasons with Thunder," he said.
"It was something of interest to me and my family, so it was a bit of a no-brainer."
The new Dad said his young daughter, Isla, was a critical part of the decision.
"I have to give a shot out to Isla. The Greens opportunity meant we could stay in Melbourne, which is what we wanted for her and I'm looking forward to bringing my little girl to the games."
Runge joins the club alongside fellow new shot-stopper Bon Scott, but Runge said the presence of Scott was another reason for him to join the club.
"I think Bon and I have had similar experiences in terms of some A-Leagues experience and I'm looking forward to working with him," he said.
"Obviously, two doesn't go into one, so I expect that there will be that healthy competition between us.
"But we are both professional and as goalkeepers we've both been the number one and the number two, so we know how to handle that and whatever happens, my biggest priority is the team and whatever happens we will be in each other's corner."
A new club also means a new coach, and Runge said he has only heard good things about his new boss, Alfredo Costantino.
"From all reports he's a very professional coach and from the boys I know that have played under him, he runs a very good ship," he said.
"I think the whole club is run very well, so I'm looking forward to being a part of this professional environment."