Late Litfin strike secures win for Greens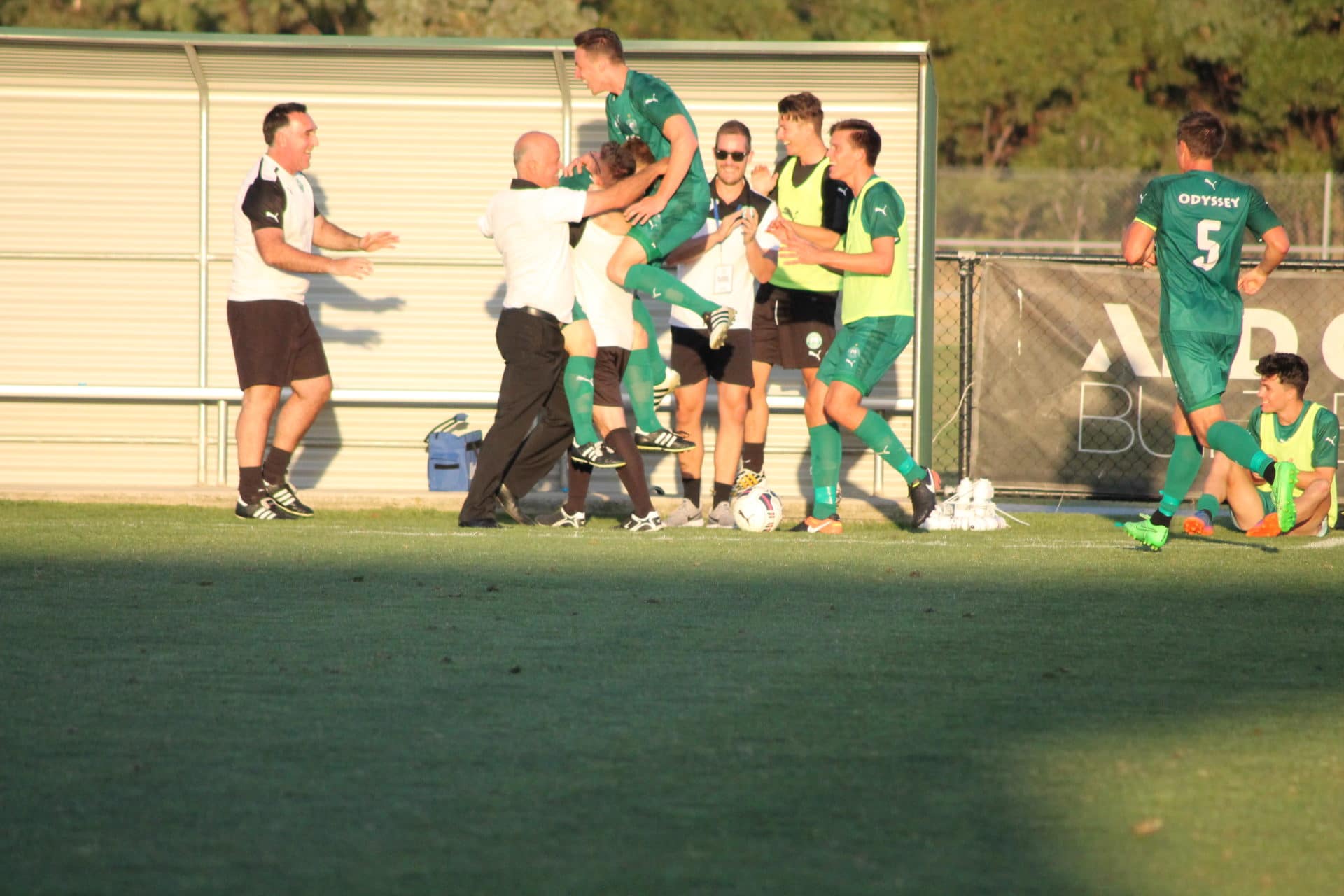 By Alex Patterson
AN 89th minute strike from substitute Ben Litfin has secured a memorable come from behind victory for Benteigh Greens 3-2 over a tough Hume City outfit.
New recruit Litfin was the hero, coming off the bench to poke home a Bentleigh winner after Hume had twice taken the lead throughout the 90 minutes.
The win was Bentleigh's third of the season, bouncing back nicely after defeat to the Melbourne Knights the previous week.
A first goal for the Club to Queenslander Trent Clulow and a Matt Thurtell cracker, got Bentleigh back into the game after a poor showing in the first half had the visitors going into the break 1-0 down on the back of an unfortunate Ross Archibald own goal.
When James McGarry scored for Hume and Thurtell equalised, the game look destined to end in a draw. However, Litfin stepped forward and got on the end of neatly timed ball from Troy Ruthven before going and celebrating patiently with the away contingent on the bench.
Speaking after the game, Coach John Anastasiadis said he couldn't be more proud of his side after coming from behind to win.
"It was a massive win for us, one of our best against an absolute quality side," he said.
"I'm hanging out to see the GPS results because I believe most of the boys hit the 12-15km mark today, I couldn't be more proud of them and it just shows the quality we've got in the squad."
Next up is third placed Pascoe Vale at Kingston Heath on Friday night.
STARTING XI | Scott (GK), Glavan, Archibald, Webster (C), Pilkington, Jankovic, Ruthven, Holmes, Clulow, Thurtell, Honos
SUBS | Gifkins (GK), Moore, Brennan, Dover, Litfin