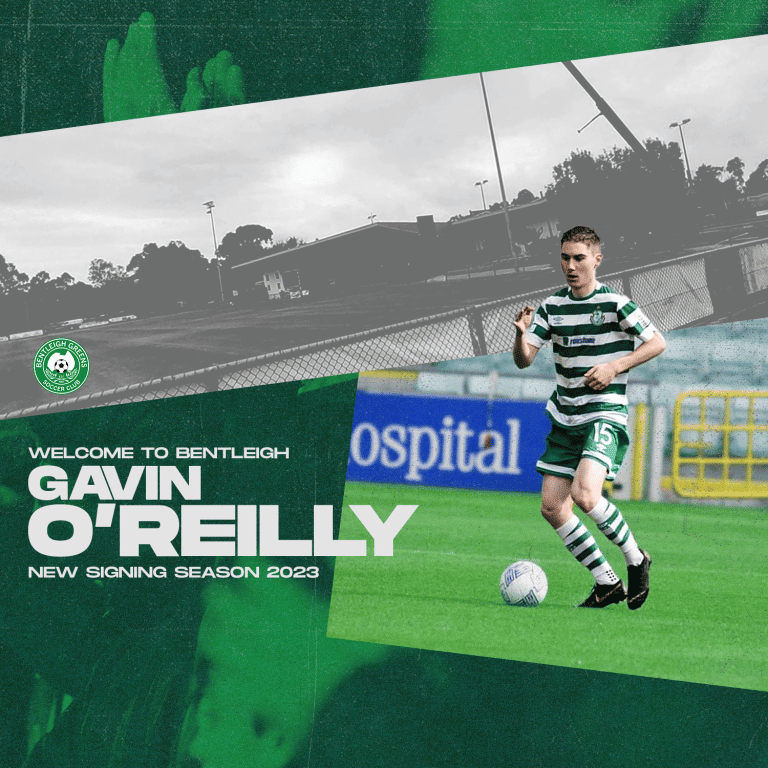 Bentleigh Greens junior Gavin O'Reilly will form part of the senior squad in 2023, having returned to Melbourne following a stint with Shamrock Rovers in Ireland.
The young midfielder has spent the last year overseas testing himself in England and Ireland and was delighted to have the opportunity to return home to Kingston Heath, where he spent his junior years and even made his senior debut.
O'Reilly made his senior debut for Bentleigh in a 2-1 win over Dandenong Thunder in 2021 and has since looked to further himself as a player by chasing his dream overseas.
"It was a tremendous experience, really," he said.
"But it also had its challenges. I learned a lot about myself and my footballing ability, and I feel like I've matured a lot as a result.
"When I came back to Melbourne and had the chance to speak to [Senior Coach] Alfredo [Costantino] and what they had proposed, I was so excited to be able to come back to the club I played at as a junior."
Having arrived at the club as an under-16 player, O'Reilly quickly progressed through to the ranks before making his senior debut.
O'Reilly said being able to work with a full-time coach was a significant factor in his decision.
"Having Alfredo here full-time means that those days where I'm not working, there's that opportunity to come in and do extras and work on individual aspects of my game," he said.
"I think having that element adds to the professionalism of the club and what they offer, so I hope I can take advantage of that.
"Living on the other side of the world and building up the strength and courage to live alone and experiencing that football over there was fantastic, but I'm excited to be able to bring those learnings back to Bentleigh."