Match Preview: Bentleigh Greens head to Jack Edwards for Dockerty Cup semi-final against Heidelberg United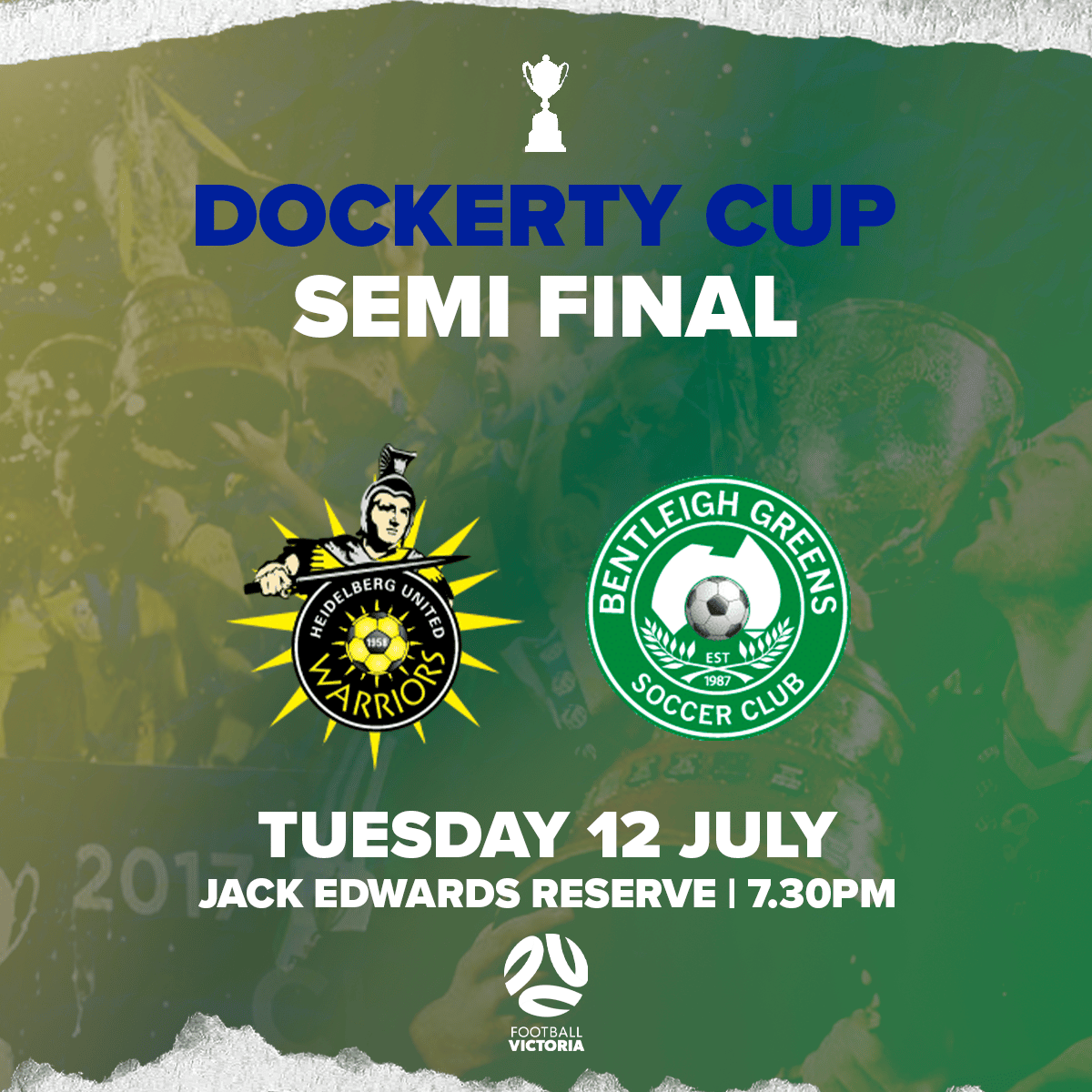 The Bentleigh Greens have the opportunity to book their spot in another Dockerty Cup final when they take on Heidelberg United at Jack Edwards Reserve on Tuesday.
The Greens and Alexander are locked in a battle for the top-six in the NPLV – a race the Greens edged ahead in over the weekend – but both sides will be focused on the opportunity to win silverware come Tuesday night.
Nick Tolios' men have hit form in a good moment of the season.
With seven goals in their last two games and five clean sheets in a row in all competitions, the Greens have found a cutting edge in the final third over the last two games that has been lacking in games prior.
4-0 and 3-0 wins over Green Gully (A) and Eastern Lions (H) ensure the Greens head into the Cup game in good stead.
Particularly pleasing was the performance without a number of key players.
Pierce Waring and Yagoub Mustafa remain on the long-term injury list, but the Greens started Friday's win over the Lions without Ben Carrigan, Danny Kim, and Jack Painter-Andrews.
The latter two came on as substitutes, with Painter-Andrews scoring his third goal in two games, ensuring they should be well-rested for the Dockerty Cup clash.
Heidelberg had a tough time of it on Saturday, coming up against an in-form Port Melbourne Sharks.
The Sharks were 4-0 winners over Heidelberg.
The week prior, Heidelberg was held 0-0 at St Albans Saints.
Both sides have recent history in this storied competition.
Since the cup took its current format in 2014, the Greens have featured in at least the semi-finals five out of the eight years it has run, making the final three times and winning it in 2016 and 2018.
Heidelberg last won the competition in 2017, defeating Bentleigh on penalties.
The winner of Tuesday's semi-final will take on NPLV-leading Oakleigh Cannons in the final.